Liz Cheney Faces Largest US House Primary Field in Wyoming History
Wyoming has never had more than five Democratic or Republican primary candidates for its at-large seat in the nation's lower legislative chamber; this cycle has nine GOPers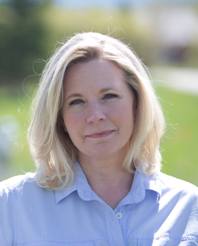 Although she may come from Wyoming political royalty, Liz Cheney is not getting a free pass in her second quest to win election to Capitol Hill.
After a short-lived 2014 U.S. Senate campaign, the fortuitous retirement of Republican U.S. Representative Cynthia Lummis has given Cheney another chance – this time to follow in her father's footsteps and serve in the Cowboy State's at-large U.S. House seat. [Dick Cheney was elected to the chamber six times and served from January 1979 to March 1989 when he resigned to become Secretary of Defense under George H.W. Bush].
But although Cheney is considered the frontrunner to win the seat – and is the most well-funded candidate in the race – Wyoming Republicans are hardly sitting on the sidelines awaiting her coronation.
In fact, Cheney's candidacy for the open seat has inspired (or at least coincided with) the largest number of GOP candidates to ever run for the state's at-large seat in history.
A Smart Politics review of the 106 Democratic and Republican Wyoming U.S. House primaries conducted since 1912 finds that the 2016 GOP contest featuring Liz Cheney and eight other candidates is by far the largest field for the office by either party in state history.
When Representative Lummis announced her retirement in mid-November 2015, Cheney immediately commented that she was taking a "serious look at running" for the seat.
Cheney did not officially file her candidacy papers until two months later at the end of January, with many of her challengers doing so in the interim.
In total, nine Republican candidates filed in advance of the May 27th deadline including two state legislators: State Senator Leland Christensen and State Representative Tim Stubson.
The remaining six candidates are Northwest College English professor Mike Konsmo, Torrington corrections officer and 2014 candidate Jason Senteney, Gillette veterinarian and former Idaho state and federal candidate Rex Rammell, Cheyenne Christian Broadcasting Network executive Darin Smith, Evanston loan officer Heath Beaudry, and Casper trucking company safety and personnel director Paul Paad.
If nine candidates sounds like a lot, it is. There have never been nine candidates from either party on a Wyoming primary ballot for the U.S. House. Or eight. Or seven. Or six.
Prior to 2016, the largest primary field for Wyoming's at-large seat was just five candidates – reached in seven cycles overall including five times by Republicans:
1942: Won by former state legislator Frank Barrett
1960: Won by former U.S. Representative William Harrison
1968: Won by former Wyoming Republican Party Chairman John Wold
1994: Won by State Senator Barbara Cubin
2004: Won by five-term Congresswoman Barbara Cubin
And twice by the Democrats:
1952: Won by 1922 nominee and 1924 U.S. Senate nominee Robert Rose
1992: Won by eye surgeon Jon Herschler
Over the decades, it has been quite common for nominees to have run uncontested in the primary – occurring in 47 of the 106 Democratic and Republican primaries (44.3 percent of the time).
It has happened in 24 cycles for the Republicans – including six times since 1990 (with incumbents Craig Thomas in 1990 and 1992, Barbara Cubin in 1996, 1998, and 2002, and Cynthia Lummis in 2012). Democratic nominees have run uncontested in 23 cycles, including each of the five previous cycles since 2006.
Overall, from 1912 through 2016, an average of 2.23 Republican and 2.15 Democratic candidates have appeared on Wyoming U.S. House primary ballots.
Not surprisingly, open seat races have brought out the most competitive GOP primary races over the last several decades.
Since 1956, the margin of victory in Republican primaries for open U.S. House seats has been just 10.6 points including four decided by single digits (in 1960, 1966, 1968, and 2008).
In stark contrast, Republican primaries with incumbent GOP U.S. Representatives on the ballot have been decided by an average of 79.0 points.
Also meeting the filing deadline for the at-large seat were Democrats Charlie Hardy of Cheyenne and Ryan Greene of Rock Springs, Libertarian Lawrence Struempf of Laramie, and Constitution Party candidate Daniel Cummings of Casper.
Follow Smart Politics on Twitter.