Montana, South Dakota Democratic Primaries Decided by Record Narrow Margins
Two states usually forgotten at the end of the primary calendar were treated to their most competitive Democratic primaries in state history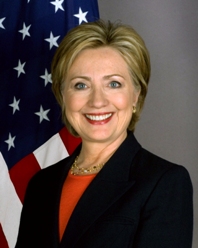 Although Hillary Clinton's path to the Democratic nomination has been all but assured for many weeks and media outlet (super) delegate counts put her over the top on Monday, Bernie Sanders added two wins to his tally in Montana and North Dakota on Tuesday and came close to victory in New Mexico and South Dakota.
To be sure, Sanders' steadfast refusal to exit the race and his ability to still energize younger and disaffected left-leaning voters in the face of defeat kept these late-on-the-calendar contests much more competitive than normal.
And, in two states voting on Tuesday, the margins were historically narrow.
In South Dakota, Clinton defeated Sanders by just 2.0 points – 51 to 49 percent. That is the closest such contest across the two-dozen Democratic primaries held in the Mount Rushmore State since 1912.
Prior to 2016, the most competitive race in South Dakota came in 1980 when Senator Ted Kennedy defeated incumbent Jimmy Carter by 3.1 points that June.
Kennedy also won primaries in California, New Mexico, New Jersey, and Rhode Island on that same day in another underdog campaign that claimed wins in several states, but came up decidedly short in the delegate count.
Just three other South Dakota Democratic presidential primaries were decided by single-digits over the decades:
1912 (3.2 points): Woodrow Wilson (35.2 percent) outpaced votes for unpledged delegates (32.0 percent)
1944 (4.8 points): Former South Dakota Congressman Fred Hildebrandt (52.4 percent) defeated former South Dakota Democratic Party Chairman A.W. Powell (47.6 percent)
1976 (7.9 points): Jimmy Carter (41.2 percent) beat Arizona Congressman Mo Udall (33.3 percent)
Tuesday's race was the most competitive even though many South Dakota primaries have been held much earlier on the primary calendar over the years. Democratic primaries were held in the state in February twice (1988, 1992), in March twice (1920, 1924), and in May six times (1916, 1928, 1932, 1936, 1940, 1944).
Overall, South Dakota Democratic primaries have been decided by an average of 50.5 points since 1912.
The Clinton-Sanders matchup is still shy of the state record, however, with three Republican presidential primaries decided by a narrower margin: California U.S. Senator Hiram Johnson over President Calvin Coolidge by 1.4 points in 1924, former South Dakota Governor Warren Green over Idaho U.S. Senator William Borah by 0.3 points in 1936, and Robert Taft over favorite son Governor George Mickelson by 0.6 points in 1952.
Sanders and Clinton also set a record in Montana yesterday, with the Vermont U.S. Senator winning by 6.4 points – by far the most competitive Democratic presidential primary in state history.
Montana has held only 15 such primaries over the decades with the state repealing primary laws after the 1924 and 1956 cycles before seeing the primary return for good in 1976.
As in South Dakota, the most competitive contest prior to 2016 in Montana came in the 1980 cycle. President Carter defeated Kennedy in Montana by 14.8 points with 51.5 percent of the vote.
The only other race decided by less than 20 points in the Treasure State was Barack Obama's 15.2-point victory over Hillary Clinton in 2008.
Follow Smart Politics on Twitter.