Renee Ellmers Becomes 1st GOP North Carolina US Rep to Lose Nomination Since 1900
Ellmers' loss ends a string of 299 renomination victories by members of both parties in the state since 1958 and 120 in a row by Republicans since 1902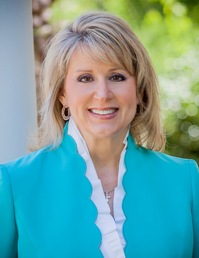 When new Congressional district lines in North Carolina created a matchup between Republican U.S. Representatives Renee Ellmers and George Holding in the 2nd CD, it guaranteed at least one incumbent would lose their party's nomination last Tuesday.
Ellmers, who was also running against a map that contained a larger portion of Holding's district, came up well short, winning just 23.6 percent of the vote – 29.7 points behind Holding and just 227 votes ahead of Greg Brannon in the three candidate field.
Seemingly escaping defeat was three-term GOPer Robert Pittenger in the 9th CD who held a 142-vote advantage over Mark Harris with Todd Johnson a close third just 4.3 points back.
Ellmers' loss was noteworthy not simply for becoming the first Republican U.S. Representative to lose her party's nomination in the 2016 cycle, but for also putting an end to a remarkably long winning streak enjoyed by both parties in the Tar Heel State over the decades.
A Smart Politics analysis finds that Renee Ellmers' primary defeat ends a 299 renomination bid winning streak by North Carolina U.S. Representatives dating back 29 cycles to 1958 as well as 120 consecutive wins by GOPers in the state since 1902.
The last time a U.S. Representative from the Tar Heel State lost his or her party's nomination bid was in 1956.
In that cycle, 11 of the 12 members from North Carolina's delegation sought their party's nomination (only four-term Democrat Woodrow Jones of the 11th CD did not seek reelection).
Eight of these members of Congress were renominated (seven Democrats and one Republican) but three were defeated:
Five-term Democrat Charles Deane (8th CD, to A. Paul Kitchin)
Four-term Democrat Richard Chatham (5th CD, to Ralph Scott)
Four-term Democrat Frank Carlyle (7th CD, to Alton Lennon)
Since then, all 299 North Carolina U.S. Representatives seeking another term won their renomination bids through the 2014 cycle including 105 Republicans.
One has to go back to 1900 to find the last time a GOP delegation member from North Carolina sought and failed to claim their party's nomination.
In that cycle, two Republicans came up short.
Three-term Congressman Richard Pearson lost his nomination in the 9th CD to former state senator James Moody. Moody won the general election but was defeated by Democrat James Gudger two years later after being redistricted into the newly formed 10th CD in 1902.
Also losing his renomination in 1900 was three-term Congressman Romulus (R.Z.) Linney in the 8th CD.
Linney – the great-great-grandfather of actress Laura Linney – was a potential gubernatorial candidate in 1900, but he declined to run stating that he had hoped to be renominated to the U.S. House instead.
However, Linney lost his bid to Assistant District Attorney Spencer Blackburn.
Blackburn would win two nonconsecutive terms in the chamber (1900, 1904) losing to Democrats Theodore Kluttz in 1902 and Richard Hackett in 1906.
Over the last century prior to Ellmers, only seven of 513 North Carolina U.S. House incumbents lost their renomination bids since 1914, or 1.4 percent.
In addition to the aforementioned three Democrats who lost in 1956, the remaining four members of Congress from the state who were denied their party's nomination from 1914 through 2014 were:
1920: 7-term Democrat Hannibal Godwin (6th CD, to Homer Lyon)
1934: 7-term Democrat Charles Abernethy (3rd CD, to Graham Barden)
1946: 14-term Democrat Zebulon Weaver (12th CD, to Monroe Redden)
1952: 15-term Democrat John Kerr (2nd CD, to Lawrence Fountain)
While 100 percent of the state's U.S. House members vying to keep their job had been renominated from 1958 through the 2014 cycle, two-dozen were ultimately defeated in the general election for a reelection rate of 92.0 percent.
Follow Smart Politics on Twitter.