Florida Republicans Headed for Historic US Senate Primary Battle
Barring multiple last minute withdrawals from the race, the 2016 GOP U.S. Senate field to replace Marco Rubio will be the largest in party history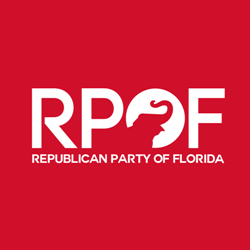 Presidential candidate Marco Rubio's 11th hour flirtation with running for reelection has made an already high-profile (and consequential) U.S. Senate race even that more fascinating.
Without Rubio in the mix, a record number of candidates have filed to run in the Republican primary. However, the field could further fluctuate.
Congressman David Jolly will announce on Friday whether he is going to remain in the race (or run for reelection to the U.S. House or step aside from politics this cycle) and Lieutenant Governor Carlos Lopez-Cantera has stated he will withdraw if Rubio seeks another term.
For the moment, there are 10 Republicans actively running: two-term Congressman Ron DeSantis, two-term Congressman David Jolly, Lieutenant Governor Carlos Lopez-Cantera, multi-millionaire developer Carlos Beruff, professor and Soviet refugee Ilya Katz, real estate developer Howard Knepper, veteran and defense contractor Todd Wilcox, Pinellas County sheriff's deputy Dwight Young, perennial candidate and chiropractor Dr. Joe Smith, and Donald DeRenzo.
Prior to 2016, the high water mark for the number of Florida Republicans on a U.S. Senate primary ballot was seven – set in 2004.
In that cycle, Secretary of Housing and Urban Development Mel Martinez defeated Congressman Bill McCollum by 13.5 points in a field that included State House Speaker Johnnie Byrd.
In only one other cycle have more than four candidates run in the primary.
In 1980, six Florida Republicans ran for the nomination in a contest won by Public Service Commissioner Paula Hawkins.
Hawkins defeated five candidates that included former Congressman Louis Frey (with Hawkins beating Frey in the runoff), future Congressman Ander Crenshaw, and State Senator John Ware.
Four Republicans ran in 2006 when Congresswoman Katherine Harris defeated three lesser known opponents including the son of a former governor (LeRoy Collins, Jr.).
The 2012 GOP race also had four candidates when Congressman Connie Mack defeated former U.S. Representative Dave Weldon and two others.
No matter how large the field, however, it has been decades since the party had a bonafide barnburner U.S. Senate primary.
The last time a GOP U.S. Senate contest was decided by less than 10 points in Florida was 72 years ago.
In 1944 – when the state was basically under one party rule – attorney Miles Draper of Tampa defeated Henry Gibson of Miami Beach by 6.6 points.
For perspective, less than 10,000 Floridians voted in that primary versus nearly 380,000 in the Democratic race won by incumbent Claude Pepper. Pepper won the general election over Draper by 42.6 points.
Since 1944, the average margin of victory in a Republican primary (excluding runoffs) has been 55.1 points with six nominees running uncontested.
Only three other contests have been decided by less than 20 points:
1982 (10.3 points): State Senator Van Poole (41.6 percent) over Palm Beach County prosecutor David Bludworth (31.3 percent); Poole defeated Bludworth in the runoff by 16.2 points.
2004 (13.5 points): HUD Secretary Mel Martinez (44.1 percent) over Congressman Bill McCollum (30.9 percent)
2006 (19.4 points): Congresswoman Katherine Harris (49.4 percent) over Orlando attorney Will McBride (30.0 percent)
If no other Republicans file before the June 24th deadline, the 2016 field will narrowly fall shy of the all-time state record set in 1974 when 11 Democratic candidates battled it out in the September primary.
In that race, freshman Congressman Bill Gunter and Secretary of State Richard Stone headed to a runoff in which Stone prevailed.
In addition to the 10 Republicans currently running this cycle there are also seven Democrats, 10 independents, and two Libertarians filed to run for Rubio's (temporarily) open seat.
Follow Smart Politics on Twitter.