Libertarians On the Rise: Will Gary Johnson Boost His Party's 2016 Gubernatorial Nominees?
Libertarian nominees have set party records in the most recent gubernatorial election in 16 states; three quarters of states with gubernatorial races this cycle are slated to have Libertarian candidates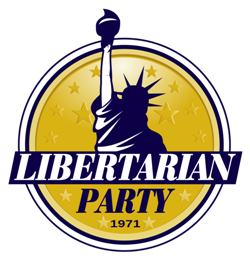 With two highly unpopular presumptive major party nominees leading the 2016 electoral showdown, former New Mexico governor and Libertarian presidential nominee Gary Johnson has polled in double-digits in multiple national and statewide public opinion polls conducted over the last month.
Johnson, who won 1 percent of the nationwide vote in 2012 in his first effort as the Libertarian Party's standard-bearer, was often excluded from nationwide polling last cycle and usually registered in the two to four percent range.
Bolstered this time around by another former GOP governor for his running mate – Massachusetts' Bill Weld – Johnson is receiving noticeable media coverage and is hoping to build his support over the summer to reach the 15 percent threshold to qualify for this autumn's debates.
Meanwhile, Libertarians have also been getting on the ballot in a number of other races including three-quarters of the dozen gubernatorial contests to be held this November.
Libertarian candidates have currently filed and/or been nominated in nine of these 12 states: Delaware (Goward Sean Louis), Indiana (Rex Bell), Missouri (Cisse Spragins), Montana (Ted Dunlap), New Hampshire (Max Abramson), North Carolina (Lon Cecil), North Dakota (Marty Riske), Utah (Brian Kamerath), and West Virginia (David Moran).
There are currently no Libertarians running for the top post in Oregon (which is holding a special election), Vermont, and Washington.
Back in 2012, Libertarians ran gubernatorial candidates in eight of these states (Delaware, Indiana, Missouri, Montana, New Hampshire, North Carolina, Utah, and West Virginia) and averaged 2.5 percent of the vote.
The party posted their best ever showing in races for governor in three of these states:
Indiana: Rupert Boneham with 4.0 percent (besting Andrew Horning's 2.1 percent in 2008)
Montana: Ron Vandevender with 3.8 percent (Larry Dodge, 1984, 3.3 percent)
Missouri: Jim Higgins with 2.7 percent (J. Mark Oglesby, 1996, 2.4 percent)
Interestingly, gubernatorial nominees performed better than Gary Johnson at the top of the ticket in all but one of these eight states – and by an average of 1.0 percent.
Libertarian gubernatorial nominees ran +2.1 points higher than Johnson in Indiana, +1.6 points in New Hampshire, +1.1 points in Missouri, North Carolina, and Utah, +0.9 points in Montana, and +0.4 points in West Virginia.
Only in Delaware did the two Libertarian candidates run even.
In 2014, 21 candidates appeared on gubernatorial ballots under the Libertarian banner, averaging a similar 2.4 percent of the vote across these states.
Party records were set by Libertarians in 12 of these states:
Vermont: Dan Feliciano with 4.4 percent (David Atkinson, 1990, 1.3 percent)
Idaho: John Bujak with 4.1 percent (Daniel Adams, 2002, 2.0 percent)
Kansas: Keen Umbehr with 4.1 percent (Andrew Gray, 2010, 2.7 percent)
Florida: Adrian Wyllie with 3.8 percent (no previous nominee)
Nebraska: Mark Elworth with 3.5 percent (no previous nominee)
Illinois: Chad Grimm with 3.4 percent (Cal Skinner, 2002, 2.1 percent)
Arkansas: Frank Gilbert with 1.9 percent (no previous nominee)
Hawaii: Jeff Davis with 1.8 percent (George Peabody, 1998, 1.1 percent)
Iowa: Lee Hieb with 1.8 percent (Clyde Cleveland in 2002 and Eric Cooper in 2010, both with 1.3 percent)
Maryland: Shawn Quinn with 1.5 percent (Susan Gaztanaga, 2010, 0.8 percent)
Michigan: Mary Buzuma with 1.1 percent (Kenneth Proctor, 2010, 0.7 percent)
Minnesota: Chris Holbrook with 0.92 percent (Eric Olson, 1994, 0.90 percent)
In between these two cycles, Robert Sarvis also shattered the Virginia Libertarian record in that state's most recent gubernatorial election with a 6.5 percent showing in 2013 (besting William Redpath, 2001, 0.8 percent).
This success for America's largest third party has not been limited to gubernatorial races.
Smart Politics previously documented how Libertarians set state records in U.S. Senate races in 10 of the 20 states in which it fielded a candidate last cycle (Alaska, Arkansas, Colorado, Illinois, Kentucky, Minnesota, New Jersey, North Carolina, South Carolina, and Texas).
And so, while Johnson lagged behind his party's gubernatorial nominees just down the ballot in 2012, one cannot help but think his stronger media presence, his much stronger polling numbers, and a more favorable political environment may propel his candidacy ahead of those running for lower offices in 2016, and perhaps boost their standing along the way to set new records.
Follow Smart Politics on Twitter.