Owens vs Love II: Utah Democrats Eye Rare Knockout of GOP Incumbent
Since 1974, Utah Democrats are 0-32 against GOP U.S. Representatives heading into the 13th rematch election between major party U.S. House nominees in state history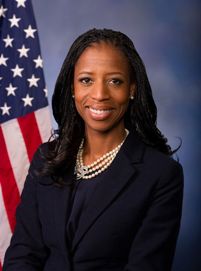 Early general matchup polling between Donald Trump and Hillary Clinton in the deep red state of Utah has turned heads with multiple surveys released over the last month showing the presumptive GOP nominee attracting approximately half the level of support of that received by Republican nominees in November over the last four cycles.
Clinton has polled even with Trump in the Beehive State in one survey and trailed by single digits in two others with Libertarian nominee Gary Johnson reaching double digits in all three polls.
These results have prompted one D.C. prognosticator – Larry Sabato's Crystal Ball – to move Utah from the "safe Republican" territory where it has resided for years to "likely Republican."
Despite these polling numbers, a Clinton victory this cycle in Utah still seems implausible, though Democrats are hoping to achieve some success down the ballot with the prospects of a much closer than normal race at the top of the ticket.
One of the most encouraging races for the party is in the state's 4th Congressional District, where Salt Lake City attorney Doug Owens will face freshman U.S. Representative Mia Love in a rematch of 2014's open seat battle.
Last cycle, Love defeated Owens by 5.1 points after Blue Dog Democrat Jim Matheson – who narrowly defeated Love in 2012 – decided to retire from the chamber.
An early June 2016 SurveyUSA poll showed Owens with a five-point lead on Love in the rematch.
Pick-ups have been rare for Utah Democrats in the chamber over the last few decades – doing so just five times over the last 50 years, with all but one of these occurring in an open seat contest:
1970 (1st CD): Former state legislator K. Gunn McKay over Richard Richards in an open seat race
1972 (2nd CD): Attorney and congressional staffer Wayne Owens over four-term Congressman Sherman Lloyd
1986 (2nd CD): Owens again, this time over Tom Shimizu in an open seat race
1990 (3rd CD): Attorney Bill Orton over Karl Snow in an open seat race
2000 (2nd CD): Jim Matheson over businessman Derek Smith in an open seat race
Since Wayne Owens' victory in 1972, Utah Democrats have accumulated a record of zero wins against 32 losses in trying to unseat sitting GOP U.S. Representatives.
Overall, the Doug Owens versus Mia Love rematch is the 13th in Utah political history, with nearly one in 10 U.S. House races involving major party candidates getting a second chance against the winning incumbent (13 of 138 races through 2016, 9.4 percent).
However, only three of these 12 previous major party challengers were victorious – each of whom were Republicans.
The first challenger to win such a rematch in the state was Republican William Dawson in 1952.
Dawson had served one term after winning the 1946 election in the 2nd CD, but was defeated handily in 1948 by Democrat Reva Bosone by 14.9 points.
Four years later, Dawson got a rematch against Bosone and defeated her by 5.1 points during a cycle in which the GOP netted 22 House seats across the country.
Bosone then attempted a rematch against Dawson in 1954, but fell short by 14.3 points. Dawson would serve two more terms before losing to Democrat David King in 1958.
King would find himself in a rematch eight years later courtesy of Republican Sherman Lloyd.
King defeated State Senator Lloyd by just 1.1 points in 1960 to win his second term in the nation's lower legislative chamber.
In 1962, King's seat was open due to his unsuccessful U.S. Senate bid, and Lloyd won the 2nd CD race that cycle.
Lloyd's seat was open in 1964 when he ran for the U.S. Senate (and lost) and King won back his old seat.
That set up a Lloyd vs. King rematch in 1966 where the challenger Lloyd knocked off King by a whopping 22.5 points in a cycle in which Republicans picked up 47 seats nationwide.
Lloyd would serve two more terms before losing to Democrat Wayne Owens after redistricting in the aforementioned 1972 race.
The third and final challenger to win a rematch in a Utah U.S. House race came during the Republican Revolution of 1994.
One-term Democrat Karen Shepherd from the 2nd CD defeated Enid Greene by 3.7 points in 1992.
Changing her name to Enid Greene Waldholtz (in a soon to be scandal-filled marriage), Greene Waldholtz defeated Shepherd by 10.0 points two years later netting one of the 54 seats for the GOP that cycle in one of the most expensive House races in the country.
Greene Waldholtz would not run for reelection in 1996 due to election law violations during her victorious 1994 campaign after her husband deposited more than $1 million of her father's money into her campaign account.
All told, each of the three times in which challengers defeated Utah U.S. Representatives in rematch contests involved Republicans winning during cycles in which the GOP won a cumulative 123 seats nationwide.
The remaining rematches held over the past 100+ years each involved the incumbent winning the race:
1906 (At-large): Republican Joseph Howell defeated Democrat Orlando Powers by 18.5 points after a 15.0-point win in 1904
1914 (1st CD): Republican Joseph Howell defeated Democrat Lewis Larson by 3.4 points after a 9.6-point win to the at-large seat in 1912 (Larson ran as a Progressive that cycle)
1934 (2nd CD): Democrat J. Will Robinson beat former Republican Congressman Frederick Loufbourow by 25.9 points after a 13.9-point win in 1932
1948 (1st CD): Democrat Walter Granger defeated Republican David Wilson by 2.2 points after a 9.1-point win in 1946
1986 (1st CD): Republican James Hansen defeated former Democratic Congressman K. Gunn McKay by 3.1 points after a 4.2-point win in 1980
1988 (1st CD): Republican James Hansen defeated former Democratic Congressman K. Gunn McKay by 19.6 points after a 3.1-point win in 1986 and a 4.2-point win in 1980
2004 (2nd CD): Democrat Jim Matheson defeated Republican John Swallow by 11.6-points after a 0.7-point win in 2002
2010 (1st CD): Republican Rob Bishop defeated Democrat Morgan Bowen by 45.7 points after a 34.4-point victory in 2008
Follow Smart Politics on Twitter.