Glenn Wins Colorado GOP US Senate Primary Against Record-Breaking Field
The five-candidate field was the largest across the 78 Democratic and Republican primaries conducted for the office in the state since 1912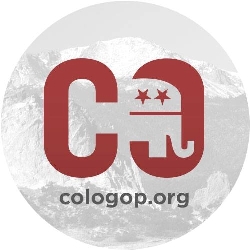 Four states held primaries on Tuesday and one of the highest profile contests was held in Colorado, where Republicans battled it out for the right to take on Democratic U.S. Senator Michael Bennet this November.
The GOP primary was noteworthy for having the distinction of being the largest U.S. Senate primary field in Colorado history – for either party.
Five candidates appeared on the primary ballot with attorney and El Paso County Commissioner Darryl Glenn winning his party's nomination with a plurality of 37.8 percent.
Glenn defeated retired businessman Jack Graham (24.6 percent) by 13.2 points followed by Colorado Springs businessman Robert Blaha (16.5 percent), former State Representative Jon Keyser (12.5 percent), and former Aurora City Councilman Ryan Frazier in last (8.7 percent).
Prior to 2016, the largest number of candidates to appear on a senate primary ballot in the state was four – both on the Republican side.
In 1926, attorney (and four-term Senate candidate) Charles Waterman (49.8 percent) defeated Senator Rice Means (36.1 percent) by 13.7 points with county judge George Luxford (12.4 percent) and former Denver alderman and attorney Mortimer Spaulding (1.7 percent) placing third and fourth respectively.
Waterman went on to win the general election against former Governor William Sweet.
In 1980, a four-candidate field produced the second most competitive U.S. Senate primary in party history with Secretary of State Mary Estill Buchanan (30.8 percent) narrowly defeating former Georgia Congressman and ex-U.S. Army Secretary Bo Callaway (30.1 percent) by 0.7 points.
State Senator Sam Zakhem (20.0 percent) and Englewood attorney John Cogswell (19.1 percent) also received substantial support in that race.
Buchanan came just 1.6 points short of unseating incumbent Gary Hart that November.
Only two other GOP U.S. Senate primaries had even three names on the ballot, occurring in 1920 (won by mining executive and former Leadville mayor Samuel Nicholson) and 1924's special election (won by Rice Means).
The 1920 GOP race is noteworthy in that it involved three future U.S. Senators: Nicholson (1921-1923), Rice Means (1924-1927), and Karl Schuyler (1932-1933) as well as for the fact that the primary was the most competitive in party history.
Nicholson defeated Schuyler by just 0.6 points with 41.4 percent of the vote with Means in third with 17.8 percent.
With a 13.2-point margin of victory, the 2016 GOP race was the seventh most closely decided U.S. primary for the party out of the 39 contests conducted since 1912.
Only five of these were decided by single digits:
1920 (0.6 points): Samuel Nicholson (41.4 percent) over attorney Karl Schuyler (40.8 percent)
1924, special (8.7 points): Rice Means (43.0 percent) over Charles Waterman (34.3 percent)
1948 (6.2 points): Will Nicholson (53.1 percent) over John Vivian (46.9 percent)
1980 (0.7 points): Secretary of State Mary Estill Buchanan (30.8 percent) over former Army Secretary Bo Callaway (30.1 percent)
2010 (3.2 points): Weld County District Attorney Ken Buck (51.6 percent ) over former Lieutenant Governor Jane Norton (48.4 percent)
The 1930 contest between George Shaw (56.3 percent) and William Hodges (43.7 percent) was the only other Republican primary decided by less than 13 points.
A total of 22 of these 39 primaries saw the GOP nominee win his race uncontested (56.4 percent): in 1924, 1936, 1938, 1942, 1942 (special), 1944, 1950, 1954, 1956, 1960, 1962, 1966, 1968, 1972, 1974, 1984, 1986, 1990, 1992, 2002, 2008, and 2014.
As a result, the average victory margin in these races has been 65.2 points over the last 100+ years.
Meanwhile, on the Democratic side Tuesday, incumbent Michael Bennet ran unopposed to win his party's nomination.
Six years ago, Bennet defeated former state house speaker Andrew Romanoff by 8.3 points in the closest Democratic primary for the office since 1984 and the sixth most narrowly decided in party history.
Only seven of the 39 Democratic U.S. Senate primaries have been decided by single digits:
1920 (0.2 points): Tully Scott (43.2 percent) over W.R. Callicotte (43.0 percent)
1932 (5.4 points): Former U.S. Senator Alva Adams (52.7 percent) over John Barnett (47.3 percent)
1956 (1.6 points): Former Congressman John Carroll (50.8 percent) over former Secretary of Agriculture Charles Brannan (49.2 percent)
1974 (7.0 points): Attorney Gary Hart (39.9 percent) over Herrick Roth (32.9 percent)
1984 (2.0 points): Lieutenant Governor Nancy Dick (51.0 percent) over Carlos Lucero (49.0 percent)
1992 (9.3 points): Congressman Ben Nighthorse Campbell (45.5 percent) over former Governor Dick Lamm (36.2 percent)
2010 (8.3 points): Senator Michael Bennet (54.2 percent) over former state house speaker Andrew Romanoff (45.9 percent)
The average victory margin in Democratic U.S. Senate primaries has been 56.3 percent over the decades and nearly half of the party's U.S. Senate nominees have won their primaries uncontested –  in 18 out of 39 cycles (46.2 percent): 1912 (short term), 1914, 1918, 1924, 1938, 1942 (special), 1944, 1950, 1960, 1962, 1966, 1978, 1980, 1986, 2002, 2008, 2014, and 2016.
Follow Smart Politics on Twitter.