Liz Cheney Records 4th Lowest Support for Wyoming GOP US House Nominee Since 1912
Just eight out of 53 Republican nominees over the last century failed to win a majority of the vote; Tuesday's nine-candidate field was the largest in state history by either party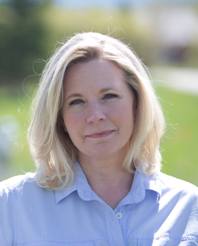 As expected, Liz Cheney took one step closer to claiming her father's old at-large Wyoming U.S. House seat on Tuesday, with an 18-point win in the Republican primary.
Cheney won only 39.9 percent of the vote followed by State Senator Leland Christensen with 21.9 percent, State Representative Tim Stubson with 17.4 percent, Cheyenne Christian Broadcasting Network executive Darin Smith with 15.3 percent, Northwest College English professor Mike Konsmo with 1.6 percent, Torrington corrections officer and 2014 candidate Jason Senteney with 1.1 percent, Casper trucking company safety and personnel director Paul Paad with 1.0 percent, Gillette veterinarian Rex Rammell with 1.0 percent, and Evanston loan officer Heath Beaudry with 0.7 percent. [Note: Rammell withdrew from the race after the ballot names had been finalized].
However, while Cheney's win was decisive (winning by 18.0 points), 60 percent of GOP voters cast their ballots against one of the Cowboy State's most famous political names.
In one respect that is to be expected.
As Smart Politics previously reported in early June, the nine names on Tuesday's Republican U.S. House ballot was nearly double the largest number of candidates to appear on the ballot for the GOP or Democratic nominations of the 106 primaries conducted for the seat over the last 100+ years since 1912.
Prior to 2016, the largest primary field for Wyoming's at-large seat was just five candidates – reached in seven cycles overall including five times by Republicans: 1942 (won by former state legislator Frank Barrett), 1960 (former U.S. Representative William Harrison), 1968 (former Wyoming Republican Party Chairman John Wold), 1994 (State Senator Barbara Cubin), and 2004 (five-term Congresswoman Barbara Cubin).
Democrats also had five candidates on the primary ballot twice, in 1952 (won by 1922 nominee and 1924 U.S. Senate nominee Robert Rose) and 1992 (eye surgeon Jon Herschler).
Cheney's vote share was not the lowest support for a Republican nominee in party history for the office, but it was close.
Only three GOP nominees emerged from the primary with a smaller slice of the pie (all in five-candidate fields):
1942: Frank Barrett (35.1 percent)
1960: William Harrison (28.5 percent)
1994: Barbara Cubin (38.8 percent)
Four other nominees have won the Republican primary with a plurality of the vote over the last 53 cycles:
1928: State Auditor Vincent Carter (44.4 percent) in a three-candidate race
1968: John Wold (49.2 percent) in a five-candidate field
1978: Dick Cheney (42.3 percent) in a three-candidate race
2008: Former Wyoming Treasurer Cynthia Lummis (46.2 percent) in a four-candidate field
With regard to the importance of Cheney's 39 percent showing, supporters would point out that her numbers were deflated due to the historically large field.
Detractors would point out that the fact that Cheney's entrance in the race did not clear the field (and emboldened some campaigns) is a sign in and of itself that she has not unified GOP support in this race and her 39 percent is indeed a telling statistic.
A victory by Cheney in November would be the 12th consecutive win by a female nominee for this at-large seat dating back to 1994.
Cheney will face Democratic political newcomer and energy business owner Ryan Greene in the general election as well as two other conservative candidates – Libertarian nominee Lawrence Struempf and Constitution Party nominee Daniel Cummings.
Greene defeated Charlie Hardy by 16.4 points in Tuesday's Democratic primary.
Follow Smart Politics on Twitter.