Joe Miller and a Brief History of Retread Alaska US Senate Candidates
Miller is one of three retread candidates on the 2016 U.S. Senate ballot in Alaska this cycle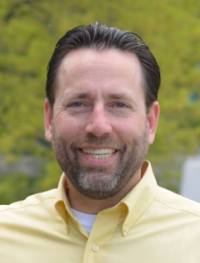 Will the third time be a charm for Joe Miller?
The attorney and 2010 Tea Party upstart who narrowly defeated Senator Lisa Murkowski in that cycle's Republican primary – only to lose in November when the incumbent ran a rare, successful write-in campaign – is back on the ballot in Alaska, this time as a Libertarian.
Libertarian nominee Cean Stevens withdrew from the race last week and the state party selected Miller to run on its ballot line in her place.
This is the third consecutive cycle in which Miller has appeared on an Alaska U.S. Senate ballot. After his 2010 loss to Murkowski, he placed second out of four candidates in the 2014 GOP primary – losing by 7.9 points to Attorney General Daniel Sullivan.
November's election will be just the 23rd U.S. Senate contest in state history, but Miller is far from the first to run again after a failed bid in this sparsely populated state.
In fact, Miller is one of three former failed candidates who are taking on Senator Murkowski this cycle along with independent Ted Gianoutsos and Democratic nominee Ray Metcalfe.
Gianoutsos has run for the U.S. Senate as an independent in each of the last five cycles in Alaska.
The retired Anchorage resident made his first bid for the office in 2004 and won just 0.2 percent placing last out of seven candidates. In 2008, the former Air Force serviceman won 0.4 percent and followed that up with 0.2 percent in 2010 and a personal best 2.0 percent in 2012.
But Gianoutsos does not hold the record for the most failed U.S. Senate bids in the Last Frontier State. That title belongs to Democrat Frank Vondersaar.
Vondersaar ran for the Democratic nomination six times, falling short in five of them: in 1992, 1996, 1998, 2008, and 2010.
The late perennial candidate and self-proclaimed "political prisoner" did receive the Democratic nomination in 2002 but won just 10.5 percent of the vote against Ted Stevens – the second worst showing in state party history for the office.
In addition to Gianoutsos, one other Alaskan has sought the office five times – failing in each attempt.
Democrat Michael Beasley lost U.S. Senate primaries in 1980, 1984, 1992, and 1996 and was his party's nominee in 1990 when he lost to Senator Stevens by 34.0 points with 32.2 percent of the vote (the closest race out of Stevens' six successful reelection bids).
One other frequent candidate ran for the U.S. Senate four times. Democrat Joseph Sonneman made three failed bids to become his party's nominee, losing primaries in 1978, 1992, and 1996. Sonneman won the Democratic nomination in 1998 but lost that November to Senator Frank Murkowski by 54.8 points with just 19.7 percent of the vote.
Two other Alaskans ran for the U.S. Senate three times and lost: Democrat Theresa Obermeyer (1996, 2002, 2004) and Libertarian Scott Kohlhaas (1998, 2004, 2014). Obermeyer's 10.3 percent as the Democratic nominee in 1996 against Senator Stevens was the lowest support in party history for the office.
The aforementioned Republican Ted Stevens also ran twice and lost (in 1962 and 1968) before winning a special election in 1970 after being appointed to the office.
As for the 2016 Democratic nominee Ray Metcalfe, he is making his second U.S. Senate bid. Metcalfe was handily defeated by Mark Begich in the 2008 primary.
A dozen other Alaskans have run for a U.S. Senate seat twice and lost each time:
Republican Doc McKinley (1960, 1966)
Republican Lawrence Brayton (1960, 1966)
Democrat W. Eugene Guess (1972, 1974)
Democrat Donald Hobbs (1974, 1978)
Democrat Dave Carlson (1984, 1986)
Republican (1990) turned Alaskan Independence nominee (2008) Robert Bird
Republican (1992) turned Green Party nominee (1996) Jed Whittaker
Republican Dave Cuddy (1996, 2008)
Green Party nominee Jim Sykes (2002, 2004)
Alaskan Independence nominee (2002) turned Republican (2004) Jim Dore
Libertarian David Haase (2008, 2010)
Republican (1980) turned Democrat (2004) Don Wright
Murkowski, Metcalfe, Miller, and Gianoutsos will also be joined on the November ballot by Anchorage independents Breck Craig and Margaret Stock.
Follow Smart Politics on Twitter.