Will Democrats Sweep the Northeast Yet Again?
The 11 Northeastern states could tie the nation's all-time regional mark for the most consecutive cycles backing a political party's presidential nominee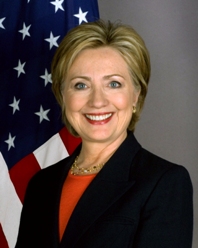 Donald Trump may not have a chance at carrying his home state of New York as he sometimes touts on the campaign trail, but he is still vying to be competitive in a number of Northeastern states this November.
Trump campaigned in New Hampshire on Thursday where he trails Hillary Clinton by approximately five points according to the Real Clear Politics average.
Trump is also within single digits in Pennsylvania (-1.8 points) and Maine (-3.8 points) as well as – in very limited September polling – Rhode Island (-3 points) and New Jersey (-4 points).
Trump victories in one or two Northeastern states would likely prove devastating to Clinton's Electoral College tally, but the former Secretary of State is still favored to win the popular vote in each state. [Though polling suggests Trump is poised to win one vote for carrying Maine's 2nd Congressional District].
Clinton is counting on a sweep of the 11 Northeastern states to help clear her path to 270 Electoral College votes.
[Note: The Northeast is defined as Connecticut, Delaware, Maine, Maryland, Massachusetts, New Hampshire, New Jersey, New York, Pennsylvania, Rhode Island, and Vermont. While Delaware and Maryland are often included as part of the Northeast region today, the U.S. Census still classifies them as southern states.]
If Clinton is successful, the region will tie the mark for the longest regional dominance by a political party in presidential electoral history.
For the last three cycles, Democratic presidential nominees are a perfect 33 for 33 across the Northeast region. [And 36 for 36 if the District of Columbia is included].
In fact, the party only has one blemish across the last six cycles since 1992 – George W. Bush's 1.3-point win over Al Gore in New Hampshire back in 2000. Democratic nominees have won the remaining 65 contests during this span.
With a sweep again in 2016, it will mark just the fourth time all states in one of the four regions of the country have voted for the same presidential party in four consecutive elections.
No region has ever done so in five straight cycles.
The first time one party dominated an entire region for a four-cycle stretch was in the South during the late 19th Century.
The 13-state region (Oklahoma had not yet achieved statehood) backed every Democratic nominee in the first four elections following the end of Reconstruction: in 1880 (William Hancock), 1884 (Grover Cleveland), 1888 (Cleveland), and 1892 (Cleveland).
That streak ended in 1896 when Kentucky and West Virginia voted for William McKinley by 0.1 points and 5.4 points respectively.
Democrats were able to reach that mark in the South one more time – with the party claiming all 14 states during Franklin Roosevelt's four victories from 1932 through 1944.
That streak ended in 1948 with four states in the Deep South supporting State's Rights nominee Strom Thurmond: Alabama, Louisiana, Mississippi, and South Carolina.
The only other instance in which one party swept a region four times in a row was the Republican Party at the end of the 19th Century and early 20th Century.
The GOP won all 11 Northeastern states in 1896 (William McKinley), 1900 (McKinley), 1904 (Teddy Roosevelt), and 1908 (William Taft).
That momentum came to a screeching halt during the landslide of 1912 when Democrats won nine states in the region – all except Pennsylvania (to Roosevelt) and Vermont (to Taft).
Aside from the current three-cycle Democratic streak in the Northeast, a major political party has swept through a region in three consecutive cycles just one other time in the post-1828 two-party era: Republican nominees swept the then 11-state Western region from 1920 through 1928.
Follow Smart Politics on Twitter.