Minnesota US House Delegation Ripe for a Partisan Shake-Up
Only four times over the last 100 years has the Gopher State seen each of its U.S. House seats remain under the same partisan control in two straight cycles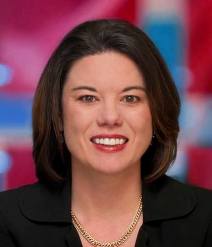 With four of the state's eight congressional districts reflecting a minimal partisan tilt between just +1-point to the Democrats and +2 points to the Republicans, it should not be surprising that Minnesota hosts three closely-watched U.S. House elections this November: the 2nd (Angie Craig vs. Jason Lewis), 3rd (State Senator Terri Bonoff vs. Congressman Erik Paulsen), and 8th (Stewart Mills vs. Congressman Rick Nolan) CDs.
Putting aside the potential down-ticket effects from the presidential race – which appears to see Minnesota headed to an 11th consecutive vote for the Democratic nominee – with three competitive races, the state could very well see a partial reshuffling of the partisan makeup of its delegation.
It is quite possible, of course, that incumbents Paulsen and Nolan win reelection to their seats and Lewis is able to hold the open 2nd CD for Republicans to replace retiring John Kline.
If that happens, it would mark the second consecutive cycle in which both political parties maintained their hold on each of their respective congressional districts.
And while that sounds plausible in 2016, Minnesota political history suggests one of these districts is likely to shift.
Smart Politics reviewed the 438 U.S. House elections conducted across the last 51 cycles in Minnesota since 1914 and found that there have been only four occasions in which the partisan control of every seat remained the same in two consecutive cycles.

In the Election of 2014, each of Minnesota's eight districts were held by the incumbent parties – with the DFL holding the 1st, 4th, 5th, 7th, and 8th CDs and Republicans holding the 2nd, 3rd, and open 6th seat to replace the retiring Michele Bachmann.
Over the last century, it has been more common than not for at least one U.S. House seat to flip on Election Day – with Minnesota voters doing so in 33 of the previous 51 cycles.
There have only been four occasions during this span in which voters sent the same party back to D.C. to represent the same U.S. House seats two cycles in a row.
After nearly 40 years, the first such occurrence took place in the Elections of 1950 and 1952 when the state had nine congressional districts.
All nine winners from 1948 were subsequently elected during each of the next two cycles: Republicans August Andresen (1st), Joseph O'Hara (2nd), Walter Judd (5th), H. Carl Andersen (7th), and Harold Hagen (9th) and DFLers Roy Wier (3rd), Eugene McCarthy (4th), Fred Marshall (6th), and John Blatnik (8th).
Three decades later, the same thing happened in back-to-back-to-back cycles with all eight Minnesota incumbents winning the Elections of 1984, 1986, and 1988: DFLers Tim Penny (1st), Bruce Vento (4th), Martin Sabo (5th), Gerry Sikorski (6th), and Jim Oberstar (8th) and independent Republicans Vin Weber (2nd), Bill Frenzel (3rd), and Arlan Stangeland (7th).
The last time no Minnesota U.S. House seat flipped parties in back-to-back cycles was during the Elections of 1996 and 1998.
Gopher State voters reelected DFLers David Minge (2nd), Bruce Vento (4th), Martin Sabo (5th), Bill Luther (6th), Collin Peterson (7th), and Jim Oberstar (8th) and Republicans Gil Gutknecht (1st) and Jim Ramstad (3rd).
During the 19th and early 20th Centuries, it was much more common to see the same partisan makeup in the state's U.S. House delegation from cycle to cycle.
During the 29 cycles from statehood through 1912, the partisan hold on Minnesota U.S. House's seats remained the same in consecutive cycles 10 times:
1860 to 1862 (two seats)
1862 to 1864 (two seats)
1864 to 1866 (two seats)
1872 to 1874 (three seats)
1874 to 1876 (three seats)
1882 to 1884 (five seats)
1896 to 1898 (seven seats)
1898 to 1900 (seven seats)
1908 to 1910 (nine seats)
1910 to 1912 (nine seats)
[Note: In 1894, Republican Charles Towne was elected to the 6th CD. Towne did not receive his party's nomination in 1896, but instead ran as the Democrat-People's nominee. Republican R. Page Morris won the seat in 1896 to keep the district in the GOP column].
Republicans dominated Minnesota politics during this span and nearly all of these cycles listed above saw the GOP keep uniform control over every U.S. House seat.
The lone exception was in 1908-1910 and 1910-1912 when Democrat Winfield Hammond held the state's 2nd CD in back-to-back-to-back cycles with all the other seats remaining in the Republican column.
Follow Smart Politics on Twitter.