New Hampshire to Have All-Democratic Congressional Delegation for 1st Time Since 1852 Cycle
Democrats had never simultaneously held all U.S. Senate and House seats in New Hampshire since the birth of the Republican Party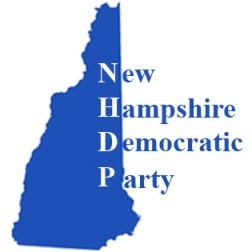 With two narrow victories in races for the U.S. House of Representatives and an even more competitive U.S. Senate contest, New Hampshire voters elected to send only Democrats to Congress for the first time since the early 1850s.
Maggie Hassan's one-point win over one-term Republican U.S. Senator Kelly Ayotte was the last domino to fall as the Granite State governor joins fellow Democrats Ann Kuster and Carol Shea-Porter along with senior Senator Jeanne Shaheen to serve in the 115th Congress.
Kuster won her third term in the state's 2nd Congressional District with a 4.4-point win over James Lawrence while Shea-Porter won her fourth non-consecutive term in the 1st CD by 1.3 points over scandal-plagued Congressman Frank Guinta in their fourth straight general election battle.
As a result, the all-Democratic delegation will be the first in the state since the 33rd Congress convened in March 1853.
During that cycle, New Hampshire lost one House district due to reapportionment, but Democrats swept all three seats to the nation's lower legislative chamber: State House Speaker George Kittridge in the 1st, former U.S. Representative George Morrison in the 2nd, and two-term incumbent Harry Hibbard in the 3rd.
Democrat Charles Atherton was elected to the U.S. Senate that cycle (with former Democratic Governor Jared Williams appointed to Atherton's seat after his death in 1853). Democratic U.S. Senator Moses Norris also died during the 33rd Congress and former state attorney general and legislator John Wells was appointed to serve the last month and a half of his term in early 1855.
Prior to the 33rd Congress, Democrats also enjoyed uniform control over the delegation from the 25th through 28th Congresses as well as part of the 29th (from March 1837 to June 1846).
For the next 81 cycles – from the 34th through the 114th Congresses – at least one Republican served in the New Hampshire delegation.
During that period (1855 to 2016), the GOP held all U.S. Senate and House seats for the entirety of 45 Congresses: the 36th-37th (1859-1963), 39th-41st (1865-1871), 46th-49th (1879-1887), 51st (1889-1891), 53rd-62nd (1893-1913), 66th-67th (1919-1923), 69th-71st (1925-1931), 76th-86th (1939-1961), 99th-101st (1985-1991), and 104th-109th (1995-2007).
With Ayotte's loss, the only Republican U.S. Senators remaining in the 11-state Northeast region are Susan Collins of Maine and Pat Toomey of Pennsylvania.
Follow Smart Politics on Twitter.