114th Congress Just 3rd in History to Have No Turnover in US Senate
Each of these three congresses have convened during the last 20 years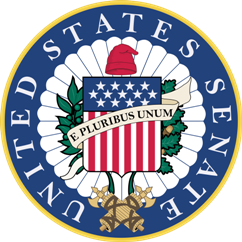 If Jeff Sessions is confirmed by his colleagues to be the next U.S. Attorney General, the nation's upper legislative chamber will have its first open seat of the 115th Congress, for which Alabama Governor Robert Bentley will subsequently make an appointment who will serve at least until a special election is conducted next year.
Turnover in the U.S. Senate in general, and at the beginning of a new presidential administration in particular, has been quite common over the last few centuries and so the likely departure of Sessions is not a remarkable event per se.
For example, after Barack Obama took office in 2009, not only did his seat in Illinois need to be filled (by Roland Burris, then Mark Kirk) but also those of Vice President Joe Biden in Delaware (Ted Kaufman, Chris Coons), Interior Secretary Ken Salazar of Colorado (Michael Bennet), and Secretary of State Hillary Clinton of New York (Kirsten Gillibrand).
What is noteworthy however, is that there were no departures from the chamber – for any reason – during the previous congress.
Smart Politics examined the membership rolls of the previous 114 congresses since 1789 and found that the 114th Congress is one of just three never to experience a change in membership after its initial convening.
[Note: U.S. Senate seats that were created after statehood in the middle of a congress, such as Hawaii in August 1959, were not coded as change in membership. Nor were seats in which a duly elected member delayed taking office until after the convening of the congress, such as West Virginia's John Rockefeller who completed the final days of his gubernatorial term and was then sworn in as U.S. Senator on January 15, 1985].
Interestingly, all three instances in U.S. Senate history in which each member held their seat during the entirety of the congress were convened during the last 20 years.
The first time the chamber notched such an unblemished mark in membership stability was during the 105th Congress (1997-1999) after the 1996 election. Fourteen new senators were sworn into office on January 3, 1997 but all 100 men and women remained in the legislative body for the entirety of the next two years.
The second instance occurred after the 2002 midterms during the 108th Congress (2003-2005).
One key reason there was no turnover in the U.S. Senate during the 114th Congress is due to the simple fact that none of the 100 members in office at its convening in January 2015 died.
In fact, it has been more than three years and seven months since the last member of the chamber passed away – Democrat Frank Lautenberg of New Jersey in June 2013.
This marks the fifth longest stretch without the death of a U.S. Senator over the last 200 years.
That fact, combined with there being no mid-term resignations during the 114th Congress, made for a rare period of stability in a chamber once known for very high turnover.
During the 19th Century through the mid-1950s, it was quite common to see cycles with turnover of a dozen or more U.S. Senators after convening.
For example, from the 57th (1901-1903) through the 83rd Congress (1953-1955), 14 of the 27 congresses saw at least 10 changes in membership during the two-year period, including a high water mark of 21 members after the swearing in of the 79th Congress (1945-1947).
[Note: Nine members died during the 79th Congress – Francis Maloney of Connecticut, John Moses of North Dakota, James Scrugham of Nevada, Hiram Johnson of California, John Thomas of Idaho, Carter Glass of Virginia, John Bankhead II of Alabama, Charles Andrews of Florida, and Josiah Bailey of North Carolina].
At least 10 membership changes also took place during the 60th (1907-1909; 11 members), 61st (1909-1911; 13), 62nd (1911-1913; 16), 65th (1917-1919; 16), 67th (1921-1923; 11), 69th (1925-1927; 10),  71st (1929-1931; 15), 72nd (1931-1933; 12), 74th (1935-1937; 12), 75th (1937-1939; 12), 77th (1941-1943; 13), 81st (1949-1951; 13), and 83rd (1953-1955; 18) Congresses.
However, across the 84th (1955-1957) through the 114th (2015-2017) Congresses, there have only been two cycles with at least 10 new members taking office midstream: the 95th Congress (1977-1979) after the election of Jimmy Carter and the 111th (2009-2011) after the election of Obama.
Longer life expectancy, longer tenures, and changes in U.S. Senate rules (e.g. prohibiting seniority advantages by taking office via appointment prior to the Congress to which one was elected) have all contributed to less turnover in the chamber once it convenes.
Sessions is the only U.S. Senator up for a position in Trump's administration.
The 45th president will also be nominating the next member of the U.S. Supreme Court, though it is unlikely a sitting member of the chamber (e.g. the frequently mentioned Ted Cruz) will be picked for that post.
Follow Smart Politics on Twitter.