Cynthia Lummis Mulling Unusual Gubernatorial Bid in Wyoming
Only 2 of the 43 men and women to serve in Congress from Wyoming have subsequently been elected governor; none have even landed on the primary ballot in more than 65 years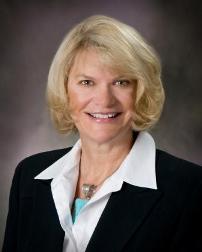 Former four-term Republican Wyoming U.S. Representative Cynthia Lummis was rumored to be a candidate for her party's 2018 gubernatorial nomination as soon as she announced she was retiring from her seat last year.
A report last week by E&E Daily indicated Lummis was still considering such a bid in which she could potentially face high profile statewide officials such as Wyoming Secretary of State Ed Murray and State Treasurer Mark Gordon in a GOP primary to replace term-limited Governor Matt Mead.
If Lummis does run, she will seek to become the first female Republican governor of the Cowboy State, her party's second such nominee (Mary Mead, 1990), and Wyoming's first female governor since Democrat Nellie Ross in 1925 (the first female governor in U.S. history).
Lummis' candidacy as a woman running for the highest elected office in Wyoming would not be particularly noteworthy on its face.
Several have sought their party's gubernatorial nomination over the last few decades including:
1978: Democratic Cheyenne Community College Board member Margaret McKinstry (lost primary to Ed Herschler)
1990: Republican rancher and businesswoman Mary Mead (lost general election to Governor Mike Sullivan)
1990: Republican State Representative Nyla Murphy (lost primary to Mary Mead)
1994: Democratic Secretary of State Kathy Karpan (lost general election to Jim Geringer)
2010: State Democratic Party Chair Leslie Petersen (lost general election to Matt Mead)
2010: Republican Auditor Rita Meyer (lost primary to Matt Mead)
2014: Republican Superintendent of Public Instruction Cindy Hill (lost primary to Matt Mead)
That said, Lummis' pathway from D.C. to the governor's mansion in Cheyenne would be a rarity.
Smart Politics examined the 36 Wyoming gubernatorial election cycles since statehood and found that only two of the state's 43 members to serve in the U.S. House or U.S. Senate later served as governor, with just four ever appearing on a primary or general election ballot and none since 1950
Since 1890, Wyoming has seen 43 different men and women represent the state in D.C. as a U.S. Delegate, U.S. Representative, or U.S. Senator.
Many of these officeholders were first elected governor and then were elected to the U.S. Senate such as Republicans Francis Warren (1890), Robert Carey (1918), Milward Simpson (1954), and Clifford Hansen (1962), and Democrats John Kendrick (1914), Lester Hunt (1942, 1946), and J.J. Hickey (1958).
The first former or sitting member of Congress to run for governor in the state was Democratic physician and former territorial legislator John Osborne, although he had previously served as the top elected official in the state.
Osborne won a special gubernatorial election in 1892 and served for two years. In 1896, he unseated GOPer Frank Mondell as the state's at-large U.S. Representative for which he served one term.
A half decade later, the former congressman won his party's nomination for a 1904 special gubernatorial election but was not able to win back his old job, losing to Republican state legislator Bryant Brooks by 18.2 points.
In 1910, former three-term Republican Delegate and one-term U.S. Senator Joseph Carey became the Democratic gubernatorial nominee and won the general election over Republican Attorney General W.E. Mullen by 15.4 points.
Carey remained the only gubernatorial candidate with legislative experience in D.C. on his resume for the next four decades until 1950's open seat race featuring one former and one sitting member of the nation's lower legislative chamber.
After narrowly losing reelection to Congress as a freshman in 1942, former Democratic U.S. Representative John McIntyre later served as Wyoming deputy attorney general and auditor before winning his party's 1950 gubernatorial nomination in a three-candidate field.
McIntyre lost his seat in Congress in 1942 to Republican Frank Barrett, who served the next four terms in the chamber when he won the GOP gubernatorial nomination in 1950.
Barrett got the best of McIntyre again in the gubernatorial general election that cycle with a 12.7-point victory.
Barrett is the second and last ex- or sitting member of Congress to subsequently serve as governor of Wyoming.
Over the next 16 election cycles since Barrett's victory in 1950, no sitting or former member of the U.S. House or U.S. Senate from Wyoming has even landed on the gubernatorial primary ballot.
Follow Smart Politics on Twitter.