2018: A Tale of Two Parties
The partisan gap between the number of seats Democrats and Republicans will defend in 2018's U.S. Senate and gubernatorial races is at its largest in more than half a century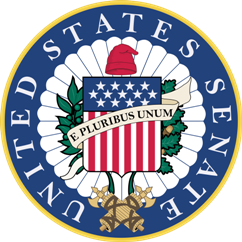 Much has been made about the missed opportunity by Democrats to win back the U.S. Senate in 2016 – gaining only two of the five seats they needed to claim a majority – particularly in light of the brutal electoral map the party now faces in 2018.
Next year Democrats will need to defend 23 of the 34 seats on the ballot for the nation's upper legislative chamber, plus two other seats held by independents currently caucusing with the party.
Many of these seats are in purple or red states where Republicans are hoping victories will increase their advantage (most notably Joe Donnelly in Indiana, Claire McCaskill in Missouri, Jon Tester in Montana, Heidi Heitkamp in North Dakota, Sherrod Brown in Ohio, and Joe Manchin in West Virginia).
These 23 seats mark the largest number of Democratic U.S. Senate seats on the ballot since the disastrous 1980 cycle when the party had to protect 24 (and lost 12 of them).
But that fact is not quite as noteworthy as to what will simultaneously be happening at the top of the ticket in three dozen states.
Republicans will have to defend 26 of 36 gubernatorial races in 2018 – the largest number at stake for the GOP in more than half a century.
Taken together, next year's elections will present a unique partisan landscape for the country.
Smart Politics examined the last 27 election cycles since 1964 and found that the 31-seat gap between the number of seats Democrats and Republicans need to defend in U.S. Senate and gubernatorial races in 2018 is the largest in more than half a century.
With the addition of Alabama's special election on the ballot next year, Democrats will defend 14 more U.S. Senate seats than Republicans (23 to 9). Independents Angus King of Maine and Bernie Sanders of Vermont are also up for reelection.
Meanwhile, Republicans will defend 17 more gubernatorial seats than the Democrats (26 to 9) for a 31-seat partisan differential in races for these two high profile offices.
This is a highly unusual scenario, with the average partisan seat gap during the previous 27 cycles coming in at less than one-third this level at 8.7 seats, including 9.7 seats during the last 13 midterms since 1966.
In 15 of the 27 election cycles since 1964, the same party  had to protect more seats in both gubernatorial and U.S. Senate races.
Democrats held more seats than Republicans in races on the ballot for both offices in 12 of these cycles (1964, 1966, 1968, 1974, 1976, 1978, 1980, 1982, 1994, 2004, 2010, 2012) with Republicans having more in three (1984, 2002, 2006).
As for the remaining cycles in which the two major parties were each faced with defending a majority of the seats up for election for one of these two offices, the largest previous partisan gap during the 50+ year period under analysis was 28 seats – in 1970 and 1986.
In 1970, Democrats had to protect 25 of 35 U.S. Senate seats (+15) while Republicans defended 24 of 35 gubernatorial seats (+13).
In 1986, a total of 22 of the 34 U.S. Senate seats on the ballot were held by Republicans (+10) while Democrats had to defend 27 of 36 states with gubernatorial races (+18).
Due to the staggered nature of elections for these two offices (with Senate races taking place every six years and most gubernatorial contests every four years), from time to time the two major parties each end up having more seats to protect for one office or the other.
This can occur when alternating partisan waves take place in back-to-back cycles.
For example, in 1970 the large partisan gap that cycle was brought about by Democrats riding the large wave of support for Lyndon Johnson in 1964 en route to winning 28 of 35 U.S. Senate seats. Republicans, meanwhile, subsequently won 23 of 35 gubernatorial elections during the 1966 GOP tsunami.
Likewise, the 1986 election came on the heels of Republicans picking up 12 U.S. Senate seats during the Reagan Revolution of 1980 (claiming 22 of 34 seats) and Democrats responding with a notable wave of their own in 1982 (winning 27 of 36 gubernatorial contests).
As for 2018, there will be plenty of opportunities for pick-ups.
Of the 70 U.S.Senate and gubernatorial races to be held next year across 47 states, 23 states will hold elections for both contests.
In nine of these 23 states, there is a different incumbent party for each office: Florida, Maine, Maryland, Massachusetts, Michigan, New Mexico, Ohio, Vermont, and Wisconsin all have GOP held gubernatorial seats with Democratic (or Democratic-caucusing) U.S. Senators up for reelection.
Seven states currently have Democratic incumbents in each office (California, Connecticut, Hawaii, Minnesota, New York, Pennsylvania, Rhode Island) while Republicans hold both offices in seven other states (Alabama, Arizona, Nebraska, Nevada, Tennessee, Texas, Wyoming).
Follow Smart Politics on Twitter.