Clint Roberts and a Brief Look at 1-Term South Dakota US Representatives
More than 30 percent of the three-dozen men and women to serve in the U.S. House from the Mount Rushmore State did so for only one term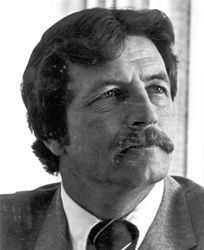 Former South Dakota Republican Congressman Clint Roberts passed away on Monday at the age of 82 in Pierre.
Roberts, a farmer and rancher, served six years in the state senate before launching a failed gubernatorial bid in 1978 when he placed a distant third in the GOP primary won by Bill Janklow.
Two years later, Roberts easily won his party's nomination for the state's open 2nd Congressional District race and defeated Democratic Public Services Commissioner Kenneth Stofferahn in the general election by 16.8 points.
Roberts, a self-described cowboy who decidedly looked the part with his Marlboro Man moustache, is perhaps more well-known for having landed acting roles in commercial work than for his brief two years on the Hill.
After the 1980 Census and subsequent reapportionment, South Dakota lost a seat in the U.S. House leaving the state's two Congressmen – Roberts and two-term Democrat Tom Daschle – to square off for a lone at-large seat in 1982.
Daschle narrowly defeated Roberts by 3.1 points en route to a long career in D.C.
As for Roberts, he made a second run for governor in 1986 (with Janklow term-limited) but faced three well-known Republicans in the primary: George S. Mickelson (son of former two-term Governor George T. Mickelson), two-term Lieutenant Governor Lowell Hanson, and former two-term Auditor and sitting two-term Secretary of State Alice Kundert.
Roberts lost to Mickelson by 3.2 points winning 32.1 percent.
The fact that Roberts served only one term in the U.S. House is not unusual in the annals of South Dakota political history.
Of the 36 men and women to serve in the chamber since statehood, 11 lasted only one term:
Two died in office: Republicans John Gamble (1891) and William Parker (1908)
Two did not run for another term and returned home to practice law: Republicans Oscar Gifford (1890) and John Jolley (1892)
One resigned in scandal: Republican Bill Janklow (2004)
One ran for the U.S. Senate: Democrat James Abourezk (1972)
Two lost their party's nomination: Republicans William Lucas (1894) and Philo Hall (1908)
Three lost in the general election: Populists John Kelley (1898) and Freeman Knowles (1898) and Roberts (1982)
Roberts is one of 12 incumbents to fail in their reelection bids – one third of those who held the position in state history.
In addition to the five freshmen mentioned above, other members to lose their seats at the ballot box are Democrat Harry Gandy (1920), Republican Charles Christopherson (1932), Republican William Williamson (1932), Democrat Theodore Werner (1936), Republican Harold Lovre (1956), Democrat Frank Denholm (1974), and Democrat Stephanie Herseth Sandlin (2010).
Overall, South Dakota's 36 U.S. Representatives served an average of 3.4 terms with Republican Ellis Berry holding the state record at 10 (1951-1971).
Only nine delegation members served a decade or more in the chamber.
Roberts' passing leaves South Dakota with six surviving former members of the U.S. House: Democrat James Abourezk (age 85), Republican Larry Pressler (74), Democrat Tim Johnson (70), Democrat Tom Daschle (69), Republican John Thune (56), and Democrat Stephanie Herseth Sandlin (46).
Current South Dakota Congresswoman Kristi Noem is not running for a fifth term in 2018 and will instead seek the governorship becoming the first sitting member of the U.S. House to do so in state history.
Follow Smart Politics on Twitter.