Can Rob Quist Win Montana's US House Special Election?
Democrats have won 55 percent of statewide elections in Montana over the last quarter-century, but the party's 11-cycle losing streak for the state's at-large U.S. House seat is its longest in history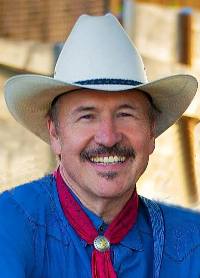 Two-term Republican Congressman Ryan Zinke's confirmation Wednesday to head the Department of the Interior set in motion a special election for the state's at-large U.S. House seat, slated for May 25th.
It will be Montana's first special election to the chamber since June 1969 when Republican James Battin resigned to become a U.S. District Court Judge.
Nominees for both major parties and the Libertarian candidate will be selected at party conventions and on Sunday Democrats picked musician and political outsider Rob Quist.
Quist, of the Mission Mountain Wood Band fame, was nominated on the fourth ballot over State Representative Amanda Curtis of Butte (HD 74).
The GOP convention will be held on Monday with businessman and 2016 gubernatorial nominee Greg Gianforte an expected frontrunner among the seven Republicans vying for the nomination including several with state legislative experience.
Democrats have lost each of the last 11 elections to the U.S. House in Montana dating back to 1996 – including each of the last eight by double-digits – seemingly giving the GOP the inside track to hold Zinke's seat. The 11-cycle losing streak is the largest for the Democrats for any statewide office since 1889.
But Montana Republicans have hardly dominated at the ballot box in recent decades when looking more broadly at statewide races.
A Smart Politics review of Montana election data finds that Democrats have won 55.2 percent of the 67 statewide elections conducted over the last 25 years – right on par with its 55.7 percent winning percentage for the 309 statewide races held over the last 100 years.
Of the nine different statewide elections for offices that currently appear on the Montana ballot, Republicans have won the most recent elections for seven of them: for president, U.S. Representative, secretary of state, attorney general, auditor, and superintendent of public instruction in 2016 and for U.S. Senator in 2014.
Democrats won the most recent elections for governor/lieutenant governor (2016) and clerk of the supreme court (2012).
However, since 1992, the GOP only holds a partisan advantage in statewide races for two of these nine offices: the presidency (winning six of seven) and the U.S. House (winning 11 of 13).
Democrats hold an advantage in elections for the U.S. Senate (5 to 3), governor (4 to 3), secretary of state (4 to 3), attorney general (5 to 2), auditor (6 to 1), superintendent of public instruction (6 to 1), and clerk of the supreme court (4 to 0).
Overall, Democrats have won 37 of these 67 statewide races during the last 25 years, or 55.2 percent.
That rate of victory is right on par with how the Democratic Party has performed in Montana over the last century.
Since 1916, there have been 309 statewide elections for 13 different offices in the Treasure State with Democrats winning 172 of these, or 55.7 percent.
Democrats have won a majority of the contests held for eight of these offices conducted during this period:
U.S. Senator: 30 of 35 (85.8 percent)
Clerk of the Supreme Court: 15 of 19 (78.9 percent)
Attorney General: 17 of 26 (65.4 percent)
Secretary of State: 17 of 26 (65.4 percent)
Governor: 15 of 26 (57.7 percent)
Railroad & Public Services Commissioner: 19 of 33 (57.6 percent)
Superintendent of Public Instruction: 14 of 26 (53.8 percent)
Auditor: 15 of 28 (53.6 percent)
Republicans have held the advantage in statewide elections for the remaining five offices:
U.S. Representative: 12 of 15 (80.0 percent)
President: 18 of 26 (69.2 percent)
Treasurer: 11 of 17 (64.7 percent)
Supreme Court Justice: 11 of 17 (64.7 percent)
Lieutenant Governor: 8 of 15 (53.3 percent)
The last partisan elections for supreme court justice were conducted in 1934 and the last contests for treasurer were held in 1972. Since 1974, elections have been held across five districts for the Public Services Commission and the lieutenant governor has appeared on the gubernatorial ballot as a running mate since 1976.
Montana's current 'red state' national reputation is probably due in large part to the fact that GOP presidential nominees have carried the state in 15 of 17 cycles since 1952.
However, as Smart Politics has repeatedly documented, Montana has the highest rate of split-ticket voting in presidential and U.S. Senate elections in the nation – doing so in 10 of 18 cycles since the passage of the 17th Amendment.
Follow Smart Politics on Twitter.