Joe Piscopo and a Brief History of Independent and 3rd Party New Jersey Gubernatorial Candidates
Only one of 210 non-major party candidates for governor have won 10 percent of the vote in state history with just two others receiving five percent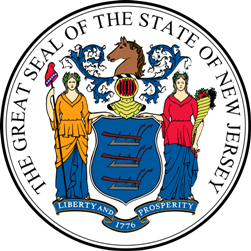 Actor and New York City radio talk show host Joe Piscopo continues to mull a run for governor of New Jersey in 2017, but the former Saturday Night Live alum has yet to decide whether such a bid would be as a Republican or an independent.
Piscopo was a lifelong Democrat who backed Donald Trump for president and would likely campaign on a similar populist message.
If Piscopo runs as a Republican, he would face a nomination battle with an already crowded field that includes established politicians like Lieutenant Governor Kim Guadango, Assemblyman Jack Ciattarelli, and Nutley Commissioner Steven Rogers who was the first elected official from the Garden State to publicly endorse Trump.
By contrast, with New Jersey's lax ballot access laws, it would be easy for Piscopo to make the general election ballot as an independent.
That said, despite launching hundreds of campaigns, independent and third party candidates have not left a very large footprint in New Jersey gubernatorial elections over the decades.
Smart Politics reviewed the 52 direct gubernatorial elections conducted in New Jersey since 1844 and found that only one of the 210 independent and third party candidates to appear on the general election ballot received at least 10 percent of the vote with just two others reaching the five percent mark.
To be sure, Piscopo would enter the 2017 race with a much higher public profile and a stronger name recognition than most gubernatorial hopefuls who ran outside of the two-party system in New Jersey.
The current record for the best performance by an independent or third party gubernatorial candidate in the state is held by 1913 Progressive nominee Everett Colby.
Colby, a former state legislator, was a strong supporter of Teddy Roosevelt whose Progressive Party still had some juice for a few years after his 1912 presidential bid.
The 1913 race was won by Democratic incumbent James Fielder – the former state senate president who became acting governor after Woodrow Wilson resigned to become president in March of that year.
Colby came in third with 11.0 percent which remains the best ever showing for the office in state history by a non-major party candidate.
Over the last 100 years, 172 independent and third party candidates have run for governor with the best showing notched by independent Chris Daggett in 2009.
Daggett, the former New Jersey Commissioner of Environmental Protection, won 5.8 percent as Chris Christie knocked Jon Corzine out of office.
The only other non-major party candidate to win at least five percent of the vote in a gubernatorial race since direct elections began in 1844 was Prohibition nominee Clinton Fisk in 1886. Fisk received the support of 8.6 percent of voters in a race won by Democrat Robert Green.
Just two other independent and third party candidates claimed more than three percent across these 52 cycles: Libertarian Murray Sabrin with 4.7 percent in 2009 and Socialist James Reilly with 3.7 percent in 1913.
Overall, one in seven non-major party candidates have received at least one percent of the vote in gubernatorial races during the last 170+ years (30 of 210, or 14.3 percent).
The Garden State has a history of electing well-known celebrities to public office in recent decades with former NBA star Bill Bradley elected to the U.S. Senate for three terms (1978, 1984, 1990) and former NFL football player Jon Runyan winning two terms in the U.S. House of Representatives (2010, 2012).
Follow Smart Politics on Twitter.