1 in 7 US Representatives Have Won Special Elections to the Chamber
By June, more than five-dozen U.S. Representatives  will have won election to the House via specials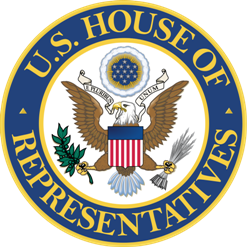 This is the third in a series of reports on special elections to the U.S. House. Previous reports examined how often seats flip in specials and whether specials foreshadow partisan waves in the next general election.
One seat for the five vacancies to the U.S. House during the 115th Congress has been filled so far this spring with four more special elections to be conducted by June 20th.
As previously reported, not since before World War II have this many U.S. House special elections been conducted during the first six months of a new Congress.
But that does not mean these latecomers to the 115th Congress won't be in good company when they are sworn in during the coming weeks – they will join dozens of colleagues who took a similar path.
By late June, one in seven U.S. Representatives – 61 of 435 – will have won election to the chamber via special election.
Of the 431 current members of the House, 33 of 193 Democrats (17.1 percent) and 24 of 238 Republicans (10.1 percent) have won such specials.
Many of these legislators are notable members of the House:
Democratic Minority Leader and former House Speaker Nancy Pelosi (CA-08) was elected on June 2, 1987, filling the vacancy caused by the death of Democrat Sala Burton.
Democratic Minority Whip and former Majority Leader Steny Hoyer (MD-05), was elected to the first of his 15 terms on May 19, 1981 to replace Gladys Noon Spellman, whose seat was declared vacant due to an incapacitating illness.
Republican Don Young (AK-At-large), the longest current serving GOPer in the chamber, won his first of 23 terms in a special election on March 6, 1973 some months after Democrat Nick Begich had been proclaimed dead after his plane disappeared on a campaign flight in October 1972.
Other current members of the House who turned a special election victory into more than a quarter-century of service in the chamber are:
Republican Jimmy Duncan (TN-02): elected November 8, 1988
Democrat Frank Pallone (NJ-06): November 8, 1988
Republican Ileana Ros-Lehtinen (FL-27): August 29, 1989
Democrat José Serrano (NY-15): March 20, 1990
Republican Sam Johnson (TX-03): May 8, 1991
But while some politicians have taken advantage of specials and seen them start a long and noteworthy political career on the Hill, for others the journey was rather short.
Some recent examples from the past decade include:
Republican Charles Djou (HI-02): Elected May 22, 2010 with less than 40 percent due to two prominent Democrats splitting the vote. Djou was defeated by Colleen Hanabusa, one of his opponents on the May ballot, in a head-to-head matchup that November.
Democrat Ron Barber (AZ-08): Elected June 12, 2012 and reelected later that November in the renumbered 2nd CD by 2,454 votes over Martha McSally. Barber lost in a rematch against McSally two years later by 167 votes.
Republican Vance McAllister (LA-05): Elected November 16, 2013 but video revelations of an extramarital affair derailed his reelection bid and he placed fourth in the November 2014 primary and was out of office after just 414 days.
Republican David Jolly (FL-13): Elected March 11, 2014 and won reelection that fall but court-ordered redistricting saw him narrowly lose his bid for a second full term in the 2016 general against former Governor Charlie Crist.
[Note: Among the tally of 57 current members who have won specials is Mark Sanford of South Carolina's 1st CD, who previously served three full terms in the House from 1995 to 2001 prior to his May 2013 post-gubernatorial special election victory. The tally also includes two Democrats who were first elected to the chamber via specials (Bill Foster of Illinois and Colleen Hanabusa of Hawaii) but then had a gap in service and later returned to win an election for a full term].
Since 1941, more than 370 U.S. Representatives got their start on the Hill with a special election victory.
Follow Smart Politics on Twitter.