Jeff Johnson and a History of 2nd-Chance Minnesota Gubernatorial Candidates
There have been more than five-dozen losing Gopher State gubernatorial hopefuls who ran again for the office; only five have been successful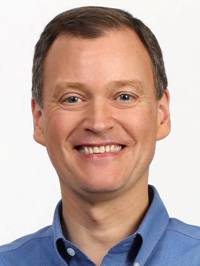 Minnesota's 2018 gubernatorial race got a bit more interesting over the last week when Hennepin County Commissioner Jeff Johnson announced he would run again for the state's top political office.
The former state legislator joins more than a half-dozen other declared DFL and GOP candidates who are seeking to succeed the retiring Mark Dayton.
Johnson is making his second consecutive run for governor – coming 5.6 points short of unseating Dayton in 2014 – and is considered a strong challenger for his party's nomination once again.
But will Johnson's failure to win the office during the GOP-friendly wave hurt his chances in November 2018, or will he ultimately cross the finish line a victor this time around?
Smart Politics reviewed the candidacies of losing Minnesota gubernatorial candidates and found that only five of 63 were successful in subsequent campaigns for the office since statehood.
Of course, there is one recent very high profile second-chance success story – current Governor Mark Dayton.
Dayton placed a distant fourth in the 1998 DFL gubernatorial primary, nearly 20 points behind Skip Humphrey.
After a term in the U.S. Senate and more than a decade later, Dayton came back to eke out a 0.4-point victory against Tom Emmer in the face of a national GOP wave in 2010.
Prior to Dayton, only four losing gubernatorial candidates were elected to the office on a subsequent attempt out of more than five-dozen such candidacies.
The first to do so was Republican Alexander Ramsey in 1859. Ramsey lost the state's inaugural gubernatorial election to Democrat Henry Sibley by 240 votes in 1857 but earned his party's nomination again in 1859 and defeated former St. Paul Mayor George Becker by 9.6 points.
Note: Becker himself holds the distinction for the longest stints between failed gubernatorial runs in the state at 35 years. Becker was also the Democratic nominee in 1894 en route to a distant third place finish behind incumbent GOPer Knute Nelson and People's nominee Sidney Owen.
Rather than divide their vote, the Democratic and People's parties rallied behind a single nominee two years later in 1896 – former three-term Republican Congressman John Lind.
Lind came up 1.1 points short of defeating Lieutenant Governor David Clough that cycle but returned as the Democratic-People's nominee in 1898 to defeat former GOP Minneapolis Mayor William Eustis by 8.0 points.
The next failed gubernatorial hopeful who was rewarded by such persistence was Farmer-Laborite Floyd Olson.
The Hennepin County Attorney was the 1924 gubernatorial nominee for the recently formed third party that would eventually control Minnesota politics a decade later.
Olson lost to State Representative Theodore Christianson by 4.9 points but would return to the ballot during 1930's open seat race. That November, he trounced Republican state Auditor Ray Chase by 23.0 points en route to three gubernatorial wins before dying in office.
Since Olson's 1930 win, there have been 45 repeat candidacies by losing candidates for Minnesota governor – with only Dayton's 2010 bid and, technically, that of DFLer Rudy Perpich in 1982 being successful.
As lieutenant governor, Perpich inherited the governorship in December 1976 after DFLer Wendy Anderson resigned to fill the U.S. Senate vacancy caused by Walter Mondale's resignation to become vice president.
Perpich lost the subsequent 1978 general election to Al Quie but ran again four years later and easily defeated Wheelock Whitney by 18.3 points during the 1982 midterm Democratic wave.
Over the decades, many Minnesotans – some high profile and some little-known fringe players – have run for governor, lost, and then run again two or more times.
Farmer-Laborite Hjalmar Peterson, who served as governor under the rules of succession for a shade over four months after Olson's death in August 1936, subsequently ran for governor in his own right five times: as a Farmer-Laborite in 1938 (losing the nomination to Elmer Benson), 1940 and 1942 (losing the general election to Harold Stassen in each), as a Republican in 1946 (placing second in the primary to Luther Youngdahl), and as a Democrat in 1950 (placing third in the primary won by Harry Peterson).
More recently, DFLer Mike Hatch made his first run for governor in 1990 after serving more than half a decade as Minnesota's Commissioner of Commerce. He lost the primary to incumbent Rudy Perpich by 13.3 points.
Hatch ran again in 1994, but State Senator John Marty nipped him by 1.4 points in the DFL primary.
Hatch was denied the governorship again in 2006 when he could not turn a national Democratic tailwind to his advantage – losing to Governor Tim Pawlenty by a point.
Other Minnesota gubernatorial candidates with more than two losses include:
Former Republican U.S. Representative Franklin Ellsworth: lost primaries in 1920, 1922, 1924, and 1932
Democrat Edward Indrehus: lost the primary in 1920 and lost the general elections of 1922 and 1930
Farmer-Laborite state representative and eventual congressman Magnus Johnson: lost the general elections of 1922 and 1926 and the 1936 primary
Republican attorney and future Minnesota Supreme Court justice Martin Nelson: lost the general elections of 1934 and 1936 and primaries in 1938 and 1942
Republican A.B. Gilbert: lost primaries in 1934, 1936, 1940, and 1950
Farmer-Laborite-turned-DFLer Edgar Bernard: lost primaries in 1936, 1940, 1942, 1946, and 1948
Republican-turned-DFLer-turned-Republican John Peterson: lost primaries in 1944, 1966, and 1970
DFLer Belmont Tudisco: lost primaries in 1960, 1962, and 1966
DFLer-turned-Republican Ole Savior: lost primaries in 1998, 2002, 2006, and 2010
As a side note, in addition to the aforementioned Hjalstad and Perpich, Minnesota has had two other ex-governors attempt to get their old job back: Republican J.A.A. Burnquist (1915-1921) placed second to Ray Chase in the 1930 GOP primary and Republican Harold Stassen (1939-1943) placed a distant third in the 1982 GOP primary won by Wheelock Whitney.
Follow Smart Politics on Twitter.