Will Trump Presidency Derail Gianforte's Montana US House Bid?
Montana Republicans have won only 33 percent of statewide races since Hoover when their party controls the White House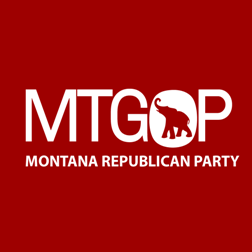 While businessman and 2016 gubernatorial nominee Greg Gianforte was considered the early favorite to win Montana's at-large U.S. House special election, few political observers completely wrote off Democratic nominee and musician Rob Quist.
For some, Quist was given a chance to win the seat freshman GOPer Ryan Zinke carried by 15.6 points last November due to the unpredictability of special elections, the quirkiness of his background and candidacy, and the potential drag Donald Trump's lackluster approval ratings might have on the race for the Republican nominee.
In early March, Smart Politics suggested the race was in toss-up territory by highlighting the fact that Montana Democrats had actually won 55 percent of the 67 statewide elections held over the last quarter-century, and 60 percent of those races after excluding presidential contests.
With the news seemingly getting worse out of the White House in recent weeks and Quist raising north of $5 million for his campaign, the chatter of a Democratic upset in the at-large district is mounting. This week, Roll Call changed its rating of the race from 'Likely Republican' to 'Tilts Republican.'
To be sure, Trump's high-profile struggles during the first four months of his presidency have not helped Gianforte, but Montana Republicans have consistently struggled to win at the ballot box when one of their own is presiding in the Oval Office.
Smart Politics took a second look at the statewide election data culled for its aforementioned March report, and found that Montana Republicans have won only a third of the 107 statewide elections conducted with a GOPer in the White House since Herbert Hoover.
Overall, Republican nominees have won just 36 of 107 contests for the more than a dozen statewide offices that have been on the ballot in Montana since 1929 while a member of their party was serving as president, or 33.6 percent.
Montana's GOP nominees have collected a losing record while all but one of the seven Republican presidents was in office during this span:
Herbert Hoover: 2-12
Dwight Eisenhower: 9-18
Richard Nixon: 5-8
Gerald Ford: 2-6
Ronald Reagan: 10-7
George H.W. Bush: 1-7
George W. Bush: 7-13
The GOP's track record in statewide congressional races during this span is even worse, winning just five of 19 statewide contests in Montana (26.3 percent) with a Republican presiding in the White House.
Democrats have not experienced such a drag, winning 63.0 percent of statewide races in Montana since 1929 when their party controlled the presidency. Even after excluding the party's FDR heyday,  Montana Democrats have still won 55.7 percent of such statewide contests since 1946 (54 of 97).
Democratic nominees in the Treasure State tallied winning records under Roosevelt (33-8), Harry Truman (18-8), Lyndon Johnson (14-9), and Bill Clinton (11-10).
The party fared less well under Jimmy Carter (3-4) and Barack Obama (7-11) and split the two statewide contests conducted during John Kennedy's tenure.
Republicans, of course, will take solace in the fact that the party has won 11 consecutive U.S. House races dating back to 1996. Overall, Democrats have been elected in 42 of the 77 races to the nation's lower legislative chamber since Hoover and a slight majority of 51.4 percent since statehood.
The special election for Zinke's vacated seat will be held on Thursday, May 25th.
Follow Smart Politics on Twitter.