Ashford vs Bacon II: A History of Nebraska US House Rematch Elections
12 percent of Nebraska elections to the chamber have featured rematches between major party nominees; challengers have won 1 in 3 of these races but none in the last half-century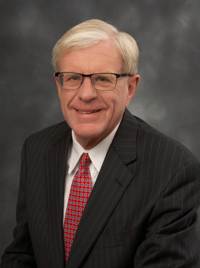 Former Democratic Congressman Brad Ashford announced on Sunday that he would seek a return to the U.S. House in 2018 following his razor-thin 1.2-point loss to Republican Don Bacon last November.
Earlier this spring it was unclear whether Ashford or his wife – Ann Ferlic Ashford – would be vying for the seat.
Ashford currently does not have a free-and-clear path to the nomination but is expected to be the favorite against nonprofit executive Kara Eastman who has pledged to remain in the race.
And so, if Ashford vs. Bacon II takes place in 16+ months, what kind of chance does the former congressman have the second time around?
Smart Politics examined the 301 elections to the U.S. House in Nebraska history and identified 37 that involved rematches between major party nominees (12.3 percent), or approximately one in eight races.
All 37 of these races involved incumbents.
But while the incumbency advantage has propelled officeholders to win reelection at an extremely high rate for decades (an average of 93 percent per cycle nationally since 1964), challengers have won nearly one-third of rematch elections in Nebraska since statehood – victorious in 12 of 37 contests (32.4 percent).
However, such rematches have become exceedingly rare in the Cornhusker State in recent decades – only five have been held since 1968 – with the last successful bid coming more than a half-century ago.
Nebraska did not host its first rematch election to the U.S. House until 27 years after statehood in 1894 in the 5th CD.
In that race, Republican educator William Andrews turned a 10-point loss to Populist William McKeighan in 1892 to a 3-point victory two years later.
Challengers seeking rematches fared exceedingly well over the next decade with four of the next five also ousting incumbents:
1896, 4th CD: Populist William Stark beat two-term Republican William Hainer by 4.1 points two years after a 10.2-point loss
1902, 2nd CD: Fusionist Gilbert Hitchcock defeated five-term Republican David Mercer by 7.0 points following a 4.0-point defeat in 1898
1902, 4th CD: Republican Edmund Hinshaw ousted three-term Fusionist William Stark by 6.8 points after falling short by 1.4 points in 1898
1906, 2nd CD: Democrat Gilbert Hitchcock beat freshman Republican John Kennedy by 2.2 points two years after losing his seat to Kennedy by 2.6 points
Most repeat battles at the ballot box between major party nominees occurred only once, but one Democratic congressman was involved in multiple battles with two different Republican opponents.
U.S. Representative Ashton Shallenberger was serving his third nonconsecutive term in the 5th CD when he was defeated by 1.6 points during the 1918 midterm Republican wave by ex-19th Century GOP Congressman William Andrews.
Four years later during the 1922 midterm Democratic wave, Shallenberger took back his seat from Andrews with a 2.5-point win.
Shallenberger successfully defended his seat in rematches against Andrews during the next two cycles: by 7.6 points in 1924 and 20.6 points in 1926.
However, in 1928 – another Republican-friendly cycle – Shallenberger lost his 5th CD seat again, this time to former Lieutenant Governor Fred Johnson.
Johnson would serve only one term as Shallenberger defeated the freshman lawmaker in 1930 by 11.2 points and again in a second rematch in 1932 by 12.3 points in the newly drawn 4th CD.
Between 1908 and 1960 there were a total of two-dozen U.S. House rematch elections  – but only six victories by the challengers.
In addition to Shallenberger's comeback victories in 1922 and 1930 listed above, the remaining four were:
1930, 4th CD: Former Democratic U.S. Representative John Norton beat Republican Charles Sloan (in his fifth nonconsecutive term) by 11.9 points two years after falling just 0.3 points short of winning the seat
1932, 2nd CD: Democratic attorney Edward Burke defeated freshman Republican H. Malcolm Baldrige by 7.5 points after a 1.2-point loss in 1930
1950, 2nd CD: Former Republican Congressman Howard Buffett ousted freshman Democrat Eugene O'Sullivan by 27.0 points after losing his seat by 2.8 points to O'Sullivan two years prior
1958, 3rd CD: Democrat farmer and pharmacist Lawrence Brock beat four-term Republican Robert Harrison by 10.2 points after coming up 0.2 points shy in 1956
The last successful rematch attempt in Nebraska took place in 1964 in the state's 1st CD when Democratic farmer Clair Callan took on two-term Republican Congressman Ralph Beermann.
Callan (who was also the losing Democratic nominee in 1958 against Phillip Weaver) turned his 5.9-point loss to Beermann in 1962 into a 2.6-point win with Lyndon Johnson at the top of the ticket.
However, Callan would lose his seat to Robert Denney during the subsequent 1966 GOP wave and failed again in a 1968 rematch by 10.7 points. [Callan would also run as an independent in 1970's open seat race, placing a distant second behind Republican Charles Thone].
Including Callan's 1968 rematch against Denney, there have only been five rematches among major party candidates in Nebraska over the last half-century, with the challenger failing each time:
1982, 2nd CD: Freshman Republican Hal Daub defeated Democrat Richard Fellman by 13.6 points two years after a 9.3 point win
1996, 1st CD: Nine-term Republican Doug Bereuter beat Democrat Patrick Combs by 40.2 points following his 25.3-point win during the Republican Revolution of 1994
2008, 2nd CD: Five-term Republican Lee Terry defeated Democrat Jim Esch by 3.8 points two years after a 9.4-point victory
2014, 3rd CD: Four-term Republican Adrian Smith beat Democrat Mark Sullivan by 50.8 points on the heels of his 48.4-point trouncing in 2012
Overall, there were 28 congressional rematch elections during the 60-year period from 1894 through 1954 and just nine during the following 60 years from 1956 through 2016.
Follow Smart Politics on Twitter.