What Size Footprint Will Jim Bennett Leave on Utah's 3rd CD Special Election?
Only one third party or independent Utah U.S. House candidate has won 10+ percent of the vote in 80+ years in a race with both major party nominees on the ballot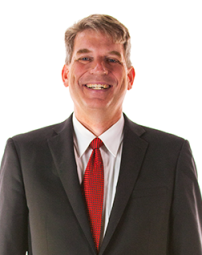 Provo Mayor John Curtis' plurality victory in the Republican primary Tuesday night completes the field for Utah's 3rd Congressional District special election on November 7th.
The special election will be the first in Utah for the U.S. House since 1930, the third longest streak in the nation at 87 years and the seventh largest at 107 consecutive contests.
While physician and Democratic nominee Kathie Allen is expected to be a clear underdog in the race, the wild card candidacy by disillusioned Republican and United Utah nominee Jim Bennett could make the race interesting (along with two other right-leaning third party candidates on the ballot: Libertarian Joe Buchman and Independent American nominee Jason Christensen).
Bennett, the son of three-term U.S. Senator Bob Bennett and grandson of four-term Senator Wallace Bennett, comes from political royalty in the Beehive State and successfully sued Republican Lieutenant Governor Spencer Cox to get his name on the ballot under the newfound United Utah Party banner.
Does Bennett have a chance to win or could he otherwise affect the outcome of the November election?
To date, no third party or independent candidate has won any of the 137 U.S. House seats on the ballot in Utah since statehood.
However, Utah has witnessed a definite surge in third party candidacies for the office over the last generation.
From 1895 through 1988, there were 79 non-major party candidates in the 91 elections for U.S. House seats, or 0.85 per contest.
During the two and one-half decades since (1990-2016), there have already been 88 such candidacies for less than half as many seats (45), or 1.96 per contest.
But how well have these candidates performed at the ballot box?
Of the 167 third party and independent candidates to run for the U.S. House, a total of 19 have won more than five percent of the vote (11.4 percent) with 10 eclipsing the 10 percent mark (6.0 percent).
The largest percentage of the vote ever received came shortly after statehood in 1896, when Populist Andrew Bowen captured 35.9 percent in an at-large race won by Democratic Utah Supreme Court Justice William King.
However, there was no Republican Party nominee in that contest.
There was also only one major party candidate in 1982's 3rd CD race when Hank Huish won 23.1 percent in a loss to former Republican State Representative Howard Nielson as well as in 1998's 3rd CD contest when Independent American nominee Will Christensen received 15.8 percent against GOP incumbent Chris Cannon.
The best showing in a race with two major party nominees on the ballot came 23 years ago in 1994 when former gubernatorial candidate and Independent Party of Utah nominee Merrill Cook won 18.1 percent in the 2nd CD – a third place finish 27.5 points behind GOP winner Enid Greene Waldholtz.
However, Cook would go on to win the Republican Party nomination in 1996 and serve two terms in the chamber.
Cook is the only third party or independent candidate to win more than 10 percent of the vote in the last 80+ years in a race with both Democratic and Republican nominees and is the benchmark for Bennett's 2017 third party run.
The other six performances with third party candidates winning 10+ percent are:
1906 (at-large): American nominee Thomas Weir (13.6 percent)
1908 (at-large): American nominee Charles Douglas (12.1 percent)
1910 (at-large): American nominee Allen Sanford (13.7 percent)
1912 (at-large): Progressive S.H. Love (10.1 percent)
1930 (2nd CD): Liberty nominee George Lawrence (13.0 percent)
1930, special (2nd CD): Liberty nominee George Lawrence (13.2 percent)
The raison d'etre of Bennett's candidacy is an indictment of the one-party rule the Republican Party has enjoyed in Utah politics in recent decades, resulting in moderates being left without a party. He has also criticized GOP officeholders' support of an "unfit president."
Follow Smart Politics on Twitter.