Will Danny Tarkanian Make History Against Dean Heller in 2018?
No Republican U.S. Senator from Nevada – and no elected Senator from either party – has ever been defeated in a primary election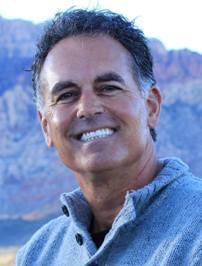 When perennial Republican candidate (and frequent nominee) Danny Tarkanian announced he would challenge U.S. Senator Dean Heller for his party's nomination three weeks ago, the initial political question focused not so much on whether Heller would lose to Tarkanian in the primary but how much the tightrope-walking incumbent would need to shift to the right in order to prevent such an upset.
While the safe money is likely still on Heller and his $3.5 million campaign war chest, a new poll conducted last week of registered Republicans in the state by JMC Analytics found Heller's favorability numbers 14 points under water (34 to 48 percent), more than half of Republicans preferring a nominee other than Heller (51 percent), and Heller losing to Tarkanian by a 38 to 31 percent margin in a head-to-head matchup.
Tarkanian also picked up the endorsement of Sarah Palin and is hammering Heller for being weak on the Obamacare repeal and illegal immigration.
Tarkanian has already won his party's nomination for prominent public office four times – for state senator in 2004, for Nevada Secretary of State in 2006, for the 4th Congressional District in 2012, and for the 3rd CD in 2016 – coming close to victory but losing by single digits each time in the general election.
The former UNLV basketball star also ran for the U.S. Senate in 2010, but came in third in the primary behind nominee Sharon Angle and former State Senator Sue Lowden.
Just like Arizona U.S. Senator Jeff Flake, Heller's neighboring fellow GOP caucus member who also faces a bona fide primary challenger in Kelli Ward, Heller is now tasked with winning his party's nomination without alienating moderates and independents along the way to ensure he has the best possible chance to hold off the Democratic nominee (who, with the current announced field, is expected to be Congresswoman Jacky Rosen).
Prior to Tarkanian's announcement, Heller was already on shaky ground to win the general election next year, as the lone Republican U.S. Senator to serve in a state in which his party holds a minority of U.S. House seats.
But a primary upset by Tarkanian would be monumental in Nevada GOP politics – and, in fact, would be a first for the party.
Since the first primary for the office in 1910, Republican U.S. Senators in the Silver State have a perfect record when seeking their party's nomination.
Winners of the GOP primary are Senators George Nixon (1910), Tasker Oddie (1926, 1932), George Malone (1952, 1958), Paul Laxalt (1980), Chic Hecht (1988), John Ensign (2006), and Heller (2012).
These Republican U.S. Senators received an average of 88.6 percent of the primary vote and won nomination by an average of 80.3 points.
Prior to Heller's previous bid in 2012, no Republican U.S. Senator had drawn more than one primary challenger. Heller received four that cycle, although they were all minor candidates and none won more than five percent of the vote.
Since the state's Republican U.S. Senators have never been ousted during the primary, they exited the office via other means:
Four lost in the general election: Tasker Oddie (1932), Ernest Brown (1954), George Malone (1958), Chic Hecht (1988)
One did not seek renomination: Paul Laxalt (1986)
One died in office: George Nixon (1912)
One resigned: John Ensign (2011)
As for the Democrats, it has been a rare event for their U.S. Senators to lose primaries as well.
Nevada Democratic incumbents have won their party's nomination 23 out of 25 times since 1910 with the last U.S. Senator failing to do so more than 70 years ago.
In 1946, appointed Senator Edward Carville lost the primary by 10.4 points to U.S. Representative and former U.S. Senator Berkeley Bunker.
Bunker, who had been appointed to the chamber in 1940 after the death of Key Pittman, was the first to come up short, losing by 5.2 points to Congressman James Scrugham in his party's 1942 special primary election.
In short, no elected U.S. Senator in Nevada history – Democrat or Republican – has been defeated in a primary to date.
Elected incumbents are a perfect 30-0 in such primaries (including George Nixon in 1910 who had been elected to his first term by the state legislature in 1904).
There have been a few close calls.
In 1982, four-term Democratic U.S. Senator Howard Cannon held off a challenge by Congressman Jim Santini by 4.2 points.
The only other single-digit primary win by an elected incumbent was two-term Democrat Pat McCarran's 5.9-point victory in 1944 over Lieutenant Governor Vail Pittman.
The only other victory by less than 39 points was Harry Reid's 13.4-point win over developer and television station owner Charles Woods in 1992 en route to a second term.
Follow Smart Politics on Twitter.