Josh Mandel Seeks Rare Rematch in 2018 Ohio US Senate Race
Mandel vs. Brown will be just the second U.S. Senate rematch in Ohio history; Mandel seeks to become the fifth failed nominee to come back and win a seat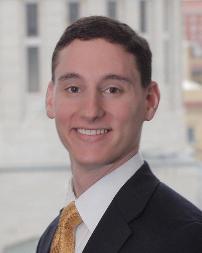 When Ohio Treasurer Josh Mandel announced he would be running for U.S. Senate last December, it set up a likely rematch against two-term Democrat Sherrod Brown – one of many prized seats the GOP is targeting to pick up in 2018.
Mandel is currently slated to have one primary opponent – Cleveland investment banker and political newcomer Mike Gibbons – but the Buckeye State's two-term treasurer has piled up many more endorsements and currently has more than five times as much cash on hand for his campaign.
Brown, who does not have a primary opponent, is assured to be renominated and so a rematch with Mandel seems almost inevitable at this point 14+ months out from Election Day.
If that happens, it'll be just the second rematch for the office in Ohio across 40 U.S. Senate contests in the direct election era.
To date, the only U.S. Senate rematch among major party nominees in Ohio took place in 1976, when former appointed Democratic U.S. Senator Howard Metzenbaum sought a return to the chamber against one-term Republican Robert Taft, Jr.
In 1970, Metzenbaum ran for retiring Democrat Stephen Young's open seat, but lost to Taft by 2.2 points in the second closest senate race in the country that cycle.
Metzenbaum was subsequently appointed to the U.S. Senate in January 1974 after the resignation of William Saxbe to become U.S. Attorney General, but lost his party's nomination later that year to John Glenn.
In 1976, Metzenbaum ran again against Taft but defeated him by 3.0 points the second time around in what was the most narrowly decided race for a seat in the nation's upper legislative chamber that November.
Rematches aside, second chances have borne fruit for many failed major party nominees in Ohio U.S. Senate races over the last half-century.
Since 1964, four failed nominees have run again and won. In addition to Metzenbaum's successful 1976 venture:
Republican Robert Taft, Jr. came up 0.4 points short against one-term Democratic Senator Stephen Young in 1964 in the nation's second closest race that cycle, but defeated Metzenbaum in 1970
Cleveland Republican Mayor George Voinovich failed in his bid to unseat Metzenbaum by 13.8 points in 1988 but, after serving two terms as governor, won John Glenn's open seat in 1998 by 13.0 points over former state legislator Mary Boyle
Republican Lieutenant Governor and former U.S. Representative Mike DeWine lost to Glenn by 8.7 points in 1992 but was victorious in 1994's open seat race – a 14.2-point win against the retiring Senator Metzenbaum's son-in-law Joel Hyatt
For a state that is known for being a perennial battleground, Ohio has not hosted many competitive U.S. Senate races in recent decades.
In fact, Mandel's 6.0-point loss to Brown in 2012 has been the most closely decided race for the office out of the last 13 contests dating back to 1980.
Only one other race – DeWine's 8.7-point loss to Glenn in 1992 – has been decided by single digits during that period with the average victory margin coming in at 18.4 points.
By contrast, 13 of the 19 U.S. Senate races conducted in Ohio between 1930 and 1976 were decided by less than 10 points and by an average of 9.3 points overall.
Another interesting feature about Ohio's U.S. Senate races since its first direct election in 1914 is that for the first time in state history voters have elected a nominee from alternating political parties in five consecutive elections: Voinovich in 2004, Brown in 2006, Rob Portman in 2010, Brown in 2012, and Portman in 2016.
The previous record was only three in a row, occurring during the first three direct elections for the office: electing Republican Warren Harding in 1914, Democrat Atlee Pomerene in 1916, and Republican Frank Willis in 1920.
The state has generally seen Republicans and Democrats win seats in streaks:
Republicans won five in a row from 1920-1928
Democrats won three in a row from 1930-1934
Republicans won eight in a row from 1938-1954
Democrats won four in a row from 1956-1964
Republicans won two in a row from 1968-1970
Democrats won seven in a row from 1974-1992
Republicans won four in a row from 1994-2004
As of the last FEC reporting period, Senator Brown had twice as much cash on hand for his campaign ($6.6 million) than Mandel ($3.3 million).
Follow Smart Politics on Twitter.