Is Lisa Madigan Planning a 2020 Illinois US Senate Run?
Only one sitting or former state attorney general has been elected to the U.S. Senate in Illinois history – and none in nearly 200 years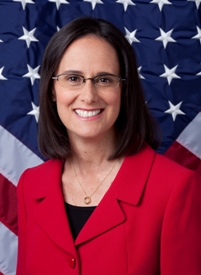 When four-term Illinois Attorney General Lisa Madigan announced late last week that she would not seek reelection in 2018, the surprising news soon turned to speculation that the popular Democrat is eying another office.
Madigan, who is only 51 years old and holds the record as the longest-serving attorney general in Illinois history, is not expected to run for governor in 2018, but is speculated to be a potential candidate for U.S. Senate in 2020 should Dick Durbin retire after four terms in the chamber.
A successful U.S. Senate run in three years would be noteworthy not only for making Illinois the fifth state to have an all-female delegation – joining California (1993-present), Maine (1997-2013), Washington (2001-present), and New Hampshire (2011-present) – but also by becoming the first former or sitting Illinois attorney general to get elected to the U.S. Senate in nearly 200 years.
To date, only two attorneys general in Illinois have subsequently served in the U.S. Senate.
Democrat James Semple was the first and only to be elected to the office.
A former state legislator, Semple served as attorney general from 1833 to 1834 and was a candidate for U.S. Senate in 1835, but lost on the 12th ballot to William Erving.
Semple served on the state supreme court in the early 1840s and, after the death of Senator Samuel McRoberts, was appointed to the seat in 1843. The legislature elected him to serve the remainder of the term in 1844, defeating Whig Congressman John Hardin.
The only other ex-attorney general to serve in the chamber was Democrat Roland Burris, who was appointed to Barack Obama's vacant seat by Governor Rod Blagojevich in 2009. Burris had been elected attorney general in 1990 with a 3.0-point win over future attorney general Jim Ryan.
Burris did not run for a second term in 1994 and instead lost his party's gubernatorial primary to Comptroller Dawn Clark Netsch. [Prior to his attorney general tenure, Burris ran for the U.S. Senate in 1984, losing the Democratic primary to Congressman Paul Simon by 12.6 points].
In the direct election era, only two sitting or former Illinois attorneys general have even appeared on a U.S. Senate primary or general election ballot.
Democrat William Clark was nearing the end of his second term as attorney general when he challenged three-term U.S. Senator Everett Dirksen in 1968.
Dirksen defeated Clark by 6.4 points with Richard Nixon carrying the state at the top of the ticket. [Clark fell on his feet, however, later winning two terms to the state supreme court in 1976 and 1986].
Clark's successor to his attorney general post, Republican William Scott, also made a U.S. Senate bid at the end of his tenure.
Scott ran for the 1980 GOP nomination to fill Democrat Adlai Stevenson III's open seat.
Scott placed second in the primary, just 7.1-points behind Lieutenant Governor David O'Neal, despite being on trial for tax fraud for not reporting campaign contributions used for personal expenses in 1972. [Scott was convicted of the crime the day following his senate primary loss and was sentenced to a year in prison].
Note: Illinois' first two U.S. Senators both later went on to serve as Illinois attorney general in the 1830s. Ninian Edwards was the state's seventh attorney general (1834-1835) and Jesse Thomas (1835-1836) was its eighth.
One other early 18th Century attorney general made a failed bid for the U.S. Senate. Samuel Lockwood, the state's third AG (1821-1823) placed a distant fourth in a February 1823 election to the nation's upper legislative chamber and then second in a December 1823 race.
Follow Smart Politics on Twitter.