Can Florida Republicans Finally Win Back-to-Back US Senate Races?
The Sunshine State is one of only three in which the Republican Party has failed to win consecutive races to the nation's upper legislative chamber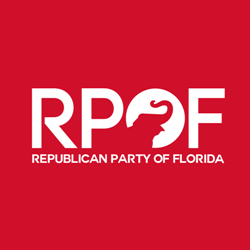 U.S. Senator Bill Nelson has made it through the first nine months of 2017 without picking up a top-tier Republican challenger in his 2018 bid for a fourth term.
However, the Florida Democrat is expected to see at least one big-name opponent emerge in the coming months – with term-limited Governor Rick Scott at the top of that list.
Scott is generally considered to have led the state quite effectively during Hurricane Irma late this summer and is thought to be well-positioned to run a competitive campaign against the long-serving lawmaker.
To that point, a late August survey from Florida Atlantic University showed the two officeholders essentially tied in a hypothetical head-to-head matchup.
If Scott does jump into the race, he'll try to accomplish something that has eluded his party since Reconstruction.
Smart Politics reviewed the nearly 1,900 popular vote U.S. Senate elections conducted over the last 100+ years and found that Florida is one of just three states that has never seen the Republican Party win consecutive elections to the chamber, along with Hawaii and Montana.
Unlike Hawaii and Montana, the Florida GOP has completely dominated statewide elections during the 21st Century, winning 20 of 24 races (83.3 percent).
Republicans swept all four races for governor, attorney general, and commissioner of agriculture and consumer services, won three races for chief financial officer and U.S. Senate, as well as the last elections held for treasurer and commissioner of education in 2000.
Aside from Nelson's three victories in 2000, 2006, and 2012, the only other Florida Democrat to win a statewide race this century was Alex Sink during her 2006 bid for Chief Financial Officer.
In total, Florida Republicans have won seven of the 37 elections to the U.S. Senate with their first victory coming in 1968's open seat race as Congressman Edward Gurney defeated former Governor LeRoy Collins by 11.5 points.
The party followed that up in 1970 with a 7.7-point loss by Congressman Bill Cramer to State Senator Lawton Chiles – the closest the GOP has come to back-to-back victories to the U.S. Senate in party history.
Following its next five victories (Paula Hawkins in 1980, Connie Mack III in 1988 and 1994, Mel Martinez in 2004, and Marco Rubio in 2010), the Republican nominee has suffered double-digit losses each time:
1982: State Senator Van Poole lost to two-term Senator Lawton Chiles by 23.5 points
1992: Former Congressman (and former Democrat) Bill Grant was crushed by one-term Senator Bob Graham by 34.6 points
1998: State Senator Charlie Crist was blown out by 24.9 points in a matchup against Senator Graham
2006: Congresswoman Katherine Harris lost to first term Senator Bill Nelson by 22.2 points
2012: Congressman Connie Mack IV was defeated by Nelson by 13.0 points
Marco Rubio was reelected in 2016 by 7.7 points over Congressman Patrick Murphy and Florida Republicans now have their seventh chance to win consecutive races.
Meanwhile, Hawaii Republicans have lost 17 consecutive U.S. Senate races since 1974 and the party has almost no chance of seeing their fortunes change in 2018 against incumbent Mazie Hirono.
In the northwest, Montana Republicans won their last U.S. Senate race with a victory by Steve Daines in 2014 and two-term incumbent Jon Tester has been a top-tier target this cycle.
Several GOPers have jumped into the race or formed exploratory committees including Auditor Matt Rosendale, State Senator Al Olszewski, Big Sky businessman Troy Downing, Yellowstone County District Court Judge Russ Fagg, businessman Ron Murray, and Scott McLean of Missoula.
The Montana GOP has only won five of 36 popular vote U.S. Senate contests since 1912 – Zales Ecton in 1946, Conrad Burns in 1988, 1994, and 2000, and Daines in 2014.
Republicans have recorded winning streaks of just two elections in a row in three other states: Nevada (1980-1982), New Mexico (1918-1921, 1928 x2, 1972-1976), and West Virginia (1916-1918, 1924-1928, 1942 x2).
Follow Smart Politics on Twitter.