Pennsylvania to hold Nation-Leading 41st US House Special Election Since 1941
No state has held more special elections to the chamber since the year the U.S. entered WW II, and only four states have held them at a higher rate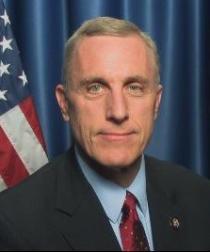 Pennsylvania Republican U.S. Representative Tim Murphy's announcement that he would resign from his 18th Congressional District seat later this month – following revelations of a personal scandal – sets in motion the likelihood the Keystone State will host two special elections to the chamber in 2018.
The 10th CD seat of four-term GOP Congressman Tom Marino is also expected to be vacant in the coming weeks after President Donald Trump nominated the four-term lawmaker to become the nation's drug czar last month.
Although Pennsylvania had not hosted a special election to the chamber for more than six years between contests to fill the seats of the deceased John Murtha in May 2010 and the scandal-plagued Chaka Fattah last November, the state has been no stranger to such elections over the decades.
Since the 77th Congress (1941-1942), no state has held more U.S. House special elections than Pennsylvania with 40 to date, a 41st to be scheduled shortly for Murphy's seat, and a 42nd for Marino's seat likely to come.
Even with its U.S. delegation nearly halved from 1941 (34 seats) to 2017 (18), Pennsylvania has nonetheless remained one of the nation's most populous states.
As such, owning more seats in the U.S. House than most states, it stands to reason Pennsylvania would have a higher frequency of special elections.
Pennsylvania has owned the fourth most seats during the 39 Congresses since 1941 with 978. California leads the way with 1,599 seats followed by New York at 1,436 and Texas at 1,024.
Five other states have had more than 500 seats during this period: Illinois (881), Ohio (827), Michigan (669), Florida (626), and New Jersey (540).
At 40 special elections, Pennsylvania edges New York (39) during this period under analysis, with California (38), Texas (23), and Illinois (18) rounding out the Top 5.
After adjusting for the number of seats each state has been allocated in the chamber for each congress since 1941, Pennsylvania has still held special elections at one of the highest rates in the nation.
Including the upcoming special for Murphy's seat (but not Marino's), Pennsylvania has hosted one special election for every 23.9 seats it has owned across the last 39 Congresses.
Only four other states have conducted special elections at a higher rate during these 75+ years: Hawaii at 1 per 9.3 seats (six specials out of 56 seats), Montana at 1 per 21.7 seats (three of 65), Louisiana at 1 per 22.8 seats (13 of 296), and Kentucky at 1 per 23.1 seats (12 of 277).
Three states have not conducted a special election during this span (Delaware, Idaho, and New Hampshire) with Utah scheduled to hold its first since World War II in November for Jason Chaffetz's seat.
Of those states to hold at least one special election since 1941, Minnesota has had the lowest rate at one per 161.5 seats (two of 323).
During the period under analysis, the vast majority of Pennsylvania's special elections were conducted between 1941 and 1970 (28 elections, or 1 per 17.3 seats) compared to the last 24 Congresses since 1971 (13 elections, or 1 per 38.0 seats).
Follow Smart Politics on Twitter.