Tim Pawlenty and a Review of Ex-Governors Returning to Office
More than two-dozen former governors have been reelected back to their old seat over the last half-century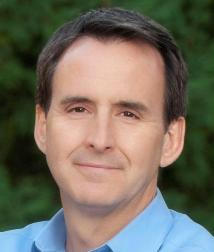 Chatter of a possible run for governor by Tim Pawlenty in 2018 raised eyebrows this past week in Minnesota, where the Republican has been out of public office more than six and one-half years.
Pawlenty insists he is not a candidate (at the moment), but the Minnesota GOP would be hard-pressed to find a better field-clearing candidate than the former two-term governor, whose last campaign was a short-lived 2012 presidential bid that only lasted through the Iowa straw poll.
Since statehood, Minnesota has seen only one former governor return to office – DFLer Rudy Perpich.
Lieutenant Governor Perpich succeeded Wendy Anderson in December 1976 after Anderson resigned for the purpose of being appointed (by Perpich) to the U.S. Senate after Walter Mondale was elected vice-president.
Less than two years later, Perpich was defeated by Congressman Al Quie.
Quie decided not to seek reelection in 1982 and Perpich easily defeated Republican Wheelock Whitney to return to his old seat in a midterm election cycle that saw nine Democratic pick-ups across the 36 states holding gubernatorial contests across the country.
A handful of other former Gopher State governors have attempted to return to power, only to fall short: Republican J.A.A. Burnquist in 1930 (lost primary), Farmer Laborite Hjalmar Petersen in 1940 and 1942 (lost general), 1946 (lost Republican primary), and 1950 (lost DFL primary), and Republican Harold Stassen in 1980 (lost primary).
And so, while Minnesota does not have a rich history of reelecting ex-governors, such feats have occurred dozens of times throughout U.S. history – although just three times thus far in the 21st Century.
All three occurred during the 2010 cycle: Democrat Jerry Brown of California, Republican Terry Branstad of Iowa, and Democrat John Kitzhaber of Oregon.
Two other ex-governors attempted to do the same that cycle but lost their respective general elections: Democrat Roy Barnes of Georgia and GOPer Bob Ehrlich of Maryland.
In 2014, only one ex-governor ran for their old post with Republican-turned-independent-turned Democrat Charlie Crist of Florida narrowly failing to unseat Governor Rick Scott.
No former governors have officially launched 2018 gubernatorial campaigns as of yet, but if Pawlenty does launch a successful bid he will join a long and distinguished list of governors with interrupted terms of service.
Smart Politics reviewed information culled from the National Governors Association and found that 144 governors have recorded interrupted tenures since the late 1700s including 74 who served in the 20th or 21st Centuries.
It should be noted that not all of these twelve-dozen officeholders were elected to the position of governor for each of their stints.
Some ascended to the position while serving as lieutenant governor or state senate president after a gubernatorial death or resignation (e.g. Democrat Richard Codey of New Jersey – briefly in January 2002 and then again from November 2004 to January 2006).
Other governors who would have preferred to continue in office were required to have a gap in service as many states banned consecutive terms (only Virginia does today).
To date, just five states have never had a governor return to power after leaving office since statehood: Hawaii, Kansas, Nevada, Utah, and Wyoming.
By contrast, Mississippi and New Jersey have each had 10 governors serve interrupted terms over the last 200+ years. Georgia is next with nine, followed by Tennessee with seven, Massachusetts, New Hampshire, and Ohio with six, and Alabama and Louisiana with five.
Among the dozens of governors in U.S. history who have served interrupted terms are several notables:
Future presidents James Monroe of Virginia (1799-1802, 1811-1811), Andrew Johnson of Tennessee (1853-1857, 1862-1865), Rutherford Hayes of Ohio (1868-1872, 1876-1877), and Bill Clinton of Arkansas (1979-1981, 1983-1992)
Failed presidential candidates DeWitt Clinton of New York (1817-1823, 1825-1828), Horatio Seymour of New York (1853-1855, 1863-1865), James Cox of Ohio (1913-1915, 1917-1921), Al Smith of New York (1919-1921, 1923-1929), George Wallace of Alabama (1963-1967, 1971-1979, 1983-1987), and Michael Dukakis of Massachusetts (1975-1979, 1983-1991)
Ma Ferguson of Texas (1925-1927, 1933-1935) – the second woman to serve as governor in the United States (15 days after Wyoming's Nellie Tayloe Ross took office in January 1925)
Several governors served more than two stints in office including:
Jeffersonian Republicans Charles Pinckney of South Carolina (1789-1792, 1796-1798, 1806-1808) and James Fenner of Rhode Island (1807-1811, 1824-1831, 1843-1845)
Republicans Richard Oglesby of Illinois (1865-1869, 1873-1873, 1885-1889) and Ed Mechem of New Mexico (1951-1955, 1957-1959, 1961-1962)
Democrats Alva Adams of Colorado (1887-1889, 1897-1899, 1905-1905), George Hunt of Arizona (1912-1917, 1917-1919, 1923-1929, 1931-1933), Arthur Moore of New Jersey (1926-1929, 1932-1935, 1938-1941), Earl Long of Louisiana (1939-1940, 1948-1952, 1956-1960), George Wallace of Alabama (1963-1967, 1971-1979, 1983-1987), Edwin Edwards of Louisiana (1972-1980, 1984-1988, 1992-1996), and Bruce King of New Mexico (1971-1975, 1979-1983, 1991-1995).
Some governors changed political parties in a successful attempt to win back their old job. Over the past century, five have done so successfully:
Philip La Follette of Wisconsin served as a Republican during his first term (1931-1933) before switching to the Progressive Party for his last two (1935-1939) [La Follette lost the GOP primary in between in 1932]
Wild Bill Langer of North Dakota was elected as a Republican to his first term (1933-1934) and then, after being removed from office and seeing his wife lose as the GOP nominee in 1934, ran again and won as an independent for his second term (1937-1939)
Mills Godwin of Virginia served as a Democrat during his first term (1966-1970) and as a Republican during his second (1974-1978)
Wally Hickel of Alaska served as a Republican during his first stint as governor (1966-1969), was elected under the Alaska Independence Party banner for his second (1990-1994), but then rejoined the GOP by the end of his term
Fob James of Alabama was elected as a Democrat for his first gubernatorial victory (1979-1983), lost as a Democrat in two subsequent primaries, and then won as a Republican for his second term (1995-1999)
If Pawlenty runs in 2018 and is victorious, he would have been out of office eight years which is longer than the average gap of six years, but a far cry from the all-time record.
Republican Cecil Underwood of West Virginia had a 36-year gap between his first (1957-1961) and second (1997-2001) terms while Democrat James McCreary of Kentucky logged 32 years (1875-1879, 1911-1915).
Democrat Jerry Brown of California had 28 years (1975-1983, 2011-present), Republican Walter Edge of New Jersey had nearly 25 years (1917-1919, 1944-1947), Wally Hickel of Alaska waited nearly 22 years (1966-1969, 1990-1994), and Oklahoma Republican Henry Bellmon had a 20-year gap (1963-1967, 1987-1991).
Why do so many former governors seek to return to their seats?
One reason could be unfinished business: the vast majority of governors who returned to power over the last half-century left office not by their own design.
Since 1967, just six of the 28 former governors who were elected back to their seats chose not to run when they left office the first time:
Alaska Republican Wally Hickel (1966-1969, 1990-1994): resigned to become Secretary of the Interior
Idaho Democrat Cecil Andrus (1971-1977; 1987-1995): resigned to become Secretary of the Interior
Vermont Republican Richard Snelling (1977-1985, 1991-1991): ran for the U.S. Senate in 1986
Alabama Democrat (turned Republican) Fob James (1979-1983, 1995-1999): returned to the private sector
Iowa Republican Terry Branstad (1983-1999, 2011-2017): returned to the private sector
California Democrat Jerry Brown (1975-1983, 2011-present): ran for U.S. Senate in 1982
Fifteen others were term-limited, two were defeated in the primary, and five lost in the general election.
If Pawlenty does run, however, history does not suggest he will be a shoo-in (particularly for a governor who won with pluralities during his 2002 and 2006 bids).
Over the last half-century, former governors who made it onto the general election ballot have won only slightly more than half of the time – 28 wins against 25 losses (52.8 percent).
Follow Smart Politics on Twitter.