Tom Tancredo and a Review of Retread Colorado GOP Gubernatorial Candidacies
10 losing Republican gubernatorial nominees or primary candidates have appeared on the ballot for the office a second time – with just one becoming governor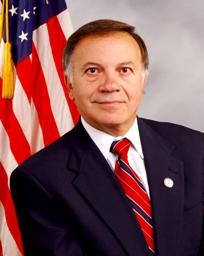 Former congressman and presidential candidate Tom Tancredo announced this week he was running for governor of Colorado in 2018 – marking the third consecutive cycle he has launched a bid for the office.
Tancredo ran an impressive third party campaign in 2010 winning 36.4 percent as the American Constitution Party nominee – dividing the conservative vote and helping to lead GOP nominee Dan Maes to the worst showing for the party in a Colorado gubernatorial race in state history at just 11.1 percent.
Four years later, Tancredo petitioned to get on the Republican primary ballot and placed just 3.5 points behind Bob Beauprez in the third closest contest out of the 76 Republican and Democratic gubernatorial primaries held since 1912 – and the first GOP race with four candidates.
[Colorado requires that a candidate receive at least 30 percent of the vote at the state party assembly to have his or her name appear on the primary ballot or, alternatively, submit a petition with a valid number of signatures in each congressional district].
There is a chance Tancredo may need to collect signatures again to petition to get on the primary ballot as it seems unlikely at this point that multiple candidates will emerge from the convention with 30+ percent of the vote.
The cluttered GOP field already includes Treasurer Walker Stapleton, former legislator Victor Mitchell, Larimer County Commissioner Lew Gaiter, former Parker mayor Greg Lopez, former technology investment banker (and nephew of Mitt Romney) Doug Robinson, district attorney George Brachler, and Donald Trump's Denver campaign co-chair Steve Barlock.
If Tancredo can make it to the primary in 2018, he'll add his name to a long list of losing GOP candidates who have appeared multiple times on the primary or general election gubernatorial ballots over the decades.
Smart Politics reviewed the 56 gubernatorial election cycles in Colorado since statehood and found that 10 failed Republican nominees or primary candidates have subsequently appeared on the ballot for the office – with just one eventually prevailing to becoming governor.
The one success story was written by John Vivian.
Vivian was a Jefferson County attorney and special assistant to the state attorney general when he ran in the 1926 gubernatorial primary to face former two-term Governor Oliver Shoup and  Secretary of State (and former Klan member) Carl Milliken.
Vivian placed second with 37.0 percent of the vote – 12.7 points behind Shoup.
More than a decade later, Vivian was elected lieutenant governor twice, won the 1942 GOP gubernatorial primary, and served as governor for two terms.
Vivian's story is the exception, however, as many other GOP candidates also fell short the second time they got the chance to put their names before voters:
Frank Goudy: Lost the 1900 general election by 10.5 points to former state legislator, ex-Pueblo mayor, and Fusion candidate James Orman and then placed third in the 1914 primary with 18.0 percent – 32 points behind district attorney George Carlson
Sam Nicholson: Defeated by George Carlson in consecutive primaries – coming within 18.0 points in 1914 and 3.8 points against the sitting governor in 1916
Earl Cooley: the lieutenant governor lost the 1922 primary by 26.6 points to former Attorney General Ben Griffith and ran a distant third in 1924, some 42.3 points behind Judge Clarence Morley
Robert Rockwell: Lieutenant Governor Rockwell narrowly lost by 4.4 points to Morley in 1924 and the general election by 22.4 points to Governor William Adams in 1930
Charles Armstrong: The state treasurer fell 10.9 points short in the general election against Denver city attorney Teller Ammons and lost the 1942 GOP primary by 11.2 points to Lieutenant Governor John Vivian
David Hamil: Governor William Knous routed the state legislator in November 1948 by 32.7 points and, some years after a stint as House speaker, Hamil lost by 19.2 points to John Love in the 1962 primary
Donald Brotzman: The state legislator won back-to-back Republican gubernatorial nominations in 1954 and 1956 but lost general elections to former Governor Ed Johnson by 7.1 points and Lieutenant Governor Stephen McNichols by 2.7 points respectively
Ted Strickland: The former lieutenant governor was defeated by 20.2 points by Governor Dick Lamm in 1978 and lost by 17.2 points to Treasurer Roy Romer in 1986's open seat race
Bob Beauprez: The sitting U.S. Representative lost the 2006 general election by 16.8 points to former Denver district attorney Bill Ritter and the 2014 general by 3.3 points to Governor John Hickenlooper
Due in large part to the 30 percent convention vote threshold that ensures a spot on the primary ballot, the vast majority of winners of both Democratic and Republican primaries in recent decades have run unopposed.
Democrats have not had a contested primary in 19 of the last 22 gubernatorial primaries since 1944 (and 23 of 38 overall) while Republicans have not had contested races in 17 of 27 races since 1934 (and 19 of 38 overall).
With eight GOPers in the race thus far, and more possible candidates eying bids, there is a good chance multiple gubernatorial hopefuls will pursue the petition route this cycle.
Colorado Republicans have won only five of the last 17 elections for governor held since 1954.
Follow Smart Politics on Twitter.