Can Democrats Sweep Virginia's Constitutional Offices in 2017?
The party could extend its consecutive statewide election winning streak to 10 for the first time in more than half a century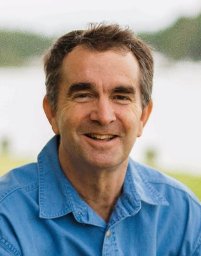 Heading into Election Day on Tuesday, Donald Trump's unimpressive job approval ratings do not seem to have given Virginia Democrats the sense that their top of the ticket nominees are assured of victory.
Public polling has suggested a tight race for governor between sitting Lieutenant Governor Ralph Northam (pictured) and former RNC Chair and 2014 U.S. Senate nominee Ed Gillespie despite Trump's approval numbers languishing in the high 30s in many Virginia polls.
Northam, along with Democratic nominees Justin Fairfax for lieutenant governor and sitting Attorney General Mark Herring who is running for reelection, have maintained modest single-digit leads in most non-partisan surveys conducted in their respective races.
Following its misfire in 2016, however, one would expect Democrats not to take too much stock in any supposed 'polling lead' – even in a state where the party has notched its longest winning streak in statewide races in a half-century.
Since 2012, Democrats have won seven statewide elections in a row in Virginia, voting for Barack Obama (2012) and Hillary Clinton (2016) for president, Tim Kaine (2012) and Mark Warner (2014) for U.S. Senate, and McAuliffe, Northam, and Herring to sweep the Commonwealth's constitutional offices in 2013.
The last time Democrats enjoyed such a streak was 50 years ago in 1966 (at the culmination of a 10-election run).
During that period, the Old Dominion State backed Lyndon Johnson for president (1964) following a three-cycle losing streak, Harry Byrd, Sr. (1964), Harry Byrd, Jr. (1966), and William Spong (1966) for U.S. Senate, Mills Godwin for governor (1965), Fred Pollard for lieutenant governor (1965), and Robert Button for attorney general (1965).
However, the Democratic advantage during its current streak has been thin – winning with a plurality of the vote in four of these seven statewide victories since 2012: victories by McAuliffe (47.8 percent), Herring (49.9 percent, by 165 votes), Warner (49.2 percent), and Clinton (49.8 percent).
The average victory margin for the Democratic nominee has been just 4.1 points during this span with all but one decided by less than six points (Northam's 2013 victory for lieutenant governor).
A clean sweep of the statewide races on Tuesday would bring the party's streak to 10 in a row – matching a mark last seen from 1961 to 1966.
If that happens, and Tim Kaine scores a reelection victory in 2018, Democrats would celebrate 11 consecutive statewide victories – a feat not seen since 1944 to 1949.
Since the turn of the 20th Century, Democrats have won 99 of 130 statewide races in Virginia (76.2 percent) including races for nine at-large U.S. House seats during the 1932 cycle.
However, the party won 63 of 67 races from 1900 through 1963 prior to the passage of the 1964 Civil Rights Act (94.0 percent) – losing only four presidential races in 1928, 1952, 1956, and 1960.
Ever since, Democrats have claimed victory in just 36 of 63 statewide elections, or 57.1 percent.
Follow Smart Politics on Twitter.