Jones vs Moore Just 3rd US Senate Special Election Held in December
Thirty-one of 175 specials conducted since 1913 have been held outside of November with just 22 during odd-numbered years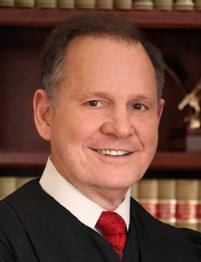 With Election Day in November now come and gone, only one high profile race remains on the 2017 calendar – Alabama's U.S. Senate election between Democrat Doug Jones and Republican Roy Moore next month.
The race has garnered national attention for weeks with sexual misconduct allegations against Moore not only boosting Jones' chances in the deep red state but also dividing the Republican Party in Washington, D.C. with the state party in Alabama as well as deepening the chasm between the party's establishment and anti-establishment factions.
If it seems a bit unseemly to have the already politically-divided country wage their partisan wars in such a public manner as the holiday season commences – it is at the very least unusual.
Smart Politics reviewed the 175 U.S. Senate special elections conducted since 1913 and found the 2017 Alabama race is just the third special held in December during the direct election era.
The vast majority of special elections to the nation's upper legislative chamber are of course conducted in November (144 of 175 since 1913, or 82.3 percent) – due to the laws in many states requiring specials be held on Election Day in that month.
Prior to this year's contest in Alabama, the only two December special elections to the nation's upper legislative chamber were conducted in Connecticut in 1924 and North Dakota in 1992.
[In fact, there have only been two specials conducted during the 59-day period from November 9th through January 6th over the last 104 years].
In mid-October 1924, three-term Connecticut Republican U.S. Senator Frank Brandegee passed away. A few weeks later, GOPer Hiram Bingham was elected governor of the Nutmeg State by more than 30 points.
But a special election for Brandegee's seat was scheduled for the next month, on December 16th, and governor-elect Bingham was selected as his party's nominee – ultimately defeating Democrat Hamilton Holt by 38.6 points.
As such, Bingham had the unusual distinction of simultaneously being Connecticut's governor-elect and senator-elect. [He would serve only a few days as governor and eight years as senator].
The second and most recent December special was held on December 4, 1992 under equally odd circumstances.
When North Dakota Democratic Tax Commissioner Kent Conrad campaigned against first-term Republican U.S. Senator Mark Andrews in 1986, he pledged that he would not seek reelection if the federal deficit, trade deficit, and real interest rates were not brought under control by the end of his term.
Conrad narrowly defeated Andrews that cycle but, with deficits not under control six years later, he kept his pledge and did not stand for another term. [Congressman Byron Dorgan subsequently won Conrad's open seat that November].
However, North Dakota's long-serving Democratic U.S. Senator Quentin Burdick died in early September of 1992, thus creating a special election for the state's other seat a month after the November 1992 general election.
Conrad ran for that open seat, technically not violating his pledge, and easily defeated state legislator (and future governor) Jack Dalrymple.
It should be noted that December isn't the least frequent month to hold special elections to the chamber.
No U.S. Senate specials have been held in February with just one each in March (Vermont, 1931, won by Republican Warren Austin), July (Minnesota, 1923, Farmer-Laborite Magnus Johnson), and August (Wisconsin, 1957, Democrat William Proxmire).
Only two specials have also been held in May (Alabama, 1914, Democrat Frank White; Texas, 1961, Republican John Tower) and October (Arkansas, 1937, independent Democrat John Miller; New Jersey, 2013, Democrat Cory Booker).
September has hosted seven specials over the decades with six in June, five in January, and four in April.
Holding a special in an odd-numbered year, like Jones vs. Moore in 2017, has been even more rare than conducting one in a month outside of November.
Since 1913, only 22 specials have been held outside of midterm or presidential election years (12.6 percent):
1913: Maryland (Democrat Blair Lee)
1921: New Mexico (Republican Holm Bursum)
1923: Minnesota (Farmer-Laborite Magnus Johnson) and Vermont (Republican Porter Dale)
1925: Wisconsin (Republican Robert La Follette, Jr.)
1931: Vermont (Republican Warrant Austin)
1933: Virginia (Democrat Harry Byrd, Sr.)
1937: Arkansas (Democrat John Miller, running as an independent)
1941: Texas (Democrat Pappy O'Daniel), Mississippi (Democrat Wall Doxey), and South Carolina (Democrat Burnet Maybank)
1947: Mississippi (Democrat John Stennis)
1949: New York (Democrat Herbert Lehman)
1957: Texas (Democrat Ralph Yarborough) and Wisconsin (Democrat William Proxmire)
1961: Texas (Republican John Tower)
1975: New Hampshire (Democrat John Durkin)
1983: Washington (Republican Dan Evans)
1991: Pennsylvania (Democrat Harris Wofford)
1993: Texas (Republican Kay Bailey Hutchison)
2013: Massachusetts (Democrat Ed Markey) and New Jersey (Democrat Cory Booker)
And there is this fun fact: four states have held two U.S. Senate special elections on the same day:
Pennsylvania (November 7, 1922): Elected Republicans David Reed and George Pepper following the deaths of Republicans William Crow and Boies Penrose respectively
Florida (November 3, 1936): Elected Democrats Charles Andrews and Claude Pepper following the deaths of Democrats Park Trammell and Duncan Fletcher
Nebraska (November 2, 1954): Elected Republicans Roman Hruska and Hazel Abel following the deaths of Republicans Hugh Butler and Dwight Griswold
North Carolina (November 2, 1954): Elected Democrats W. Kerr Scott and Sam Ervin following the deaths of Democrats Willis Smith and Clyde Hoey
It should be noted that a handful of general elections have been held in December – in southern states with runoffs requiring a majority winner.
For example, when no candidate won a majority in Louisiana's 2002, 2014, and 2016 jungle primaries, general elections were held on December 7th (Mary Landrieu), December 6th (Bill Cassidy), and December 10th (John Kennedy) respectively.
Likewise, Republican Saxby Chambliss won a December 2, 2008 run-off against Jim Martin in Georgia.
All told, Alabama's U.S. Senate special election will be just the seventh December election for the office out of nearly 1,900 contests in the direct election era.
Follow Smart Politics on Twitter.