How Early Would An Anti-Trump GOP Challenger Launch a 2020 Bid?
There have been only seven intra-party nomination challenges to sitting presidents since 1972 with the earliest entrance into the race 16 months before Election Day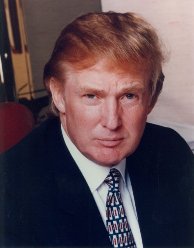 Maryland Democratic U.S. Representative John Delaney made headlines this summer when he made the unprecedented announcement that he was launching his presidential campaign a record 1,194 days before the 2020 election.
While entering the race for president just six months into Donald Trump's term may have seemed a bit premature, there has never been a lack of interest in or names of rumored candidates for the forthcoming cycle.
Republicans populate the list of hypothetical 2020 candidates as well – under the premise that Trump might not serve out the remainder of his term, opt not to run for reelection, or will motivate a fellow GOPer to challenge him for their party's nomination.
It is under the latter scenario that a few Republican names have surfaced during Trump's first year in office such as #NeverTrump-er Nebraska U.S. Senator Ben Sasse and retiring Arizona U.S. Senator Jeff Flake.
[Frequent critic and retiring Tennessee U.S. Senator Bob Corker has not largely escaped questions about a hypothetical 2020 campaign, perhaps because (unlike Sasse and Flake) he has not had a book published to date this year].
Sasse and Flake have stated they have no plans to take on Trump in three years. To be sure, although the president has shed some support among Republicans since taking office, his backing is strong enough that almost any GOPer who would decide to take on the sitting president would begin as a very big underdog at this point in time.
However, if Trump's policies, governing style, or personality does inspire another Republican to get off the bench and vie for the 2020 nomination, when can the party expect such a campaign to be launched?
In the modern primary era (1972-) there have been only seven bona fide intra-party challengers to the eight U.S. presidents who have run for reelection during this period – with none in the last quarter-century.
Only two of these candidates gained any traction with their campaigns – Ronald Reagan (vs. Gerald Ford) in 1976 and Ted Kennedy (vs. Jimmy Carter) in 1980.
The earliest any of these seven candidates entered the race was July 9th of the year before the election – California Republican Pete McCloskey in 1971.
McCloskey was one of two sitting U.S. Representatives to challenge Richard Nixon in his quest for a second term along with Ohio's John Ashbrook. [McCloskey ran to the left of Nixon, Ashbrook to the right].
Entering the race nearly nine months before New Hampshire, McCloskey lost the first primary in the nation by nearly 50 points and never got any closer en route to winning one delegate at the national convention.
Representative Ashbrook, who launched the latest campaign of the seven challengers (entering the race on December 29, 1971) fared no better.
Each of the remaining five presidential hopefuls who took on a sitting president from their own party in the modern primary era all filed in November or December prior to the year of the election:
Democratic U.S. Senator Ted Kennedy of Massachusetts: November 7, 1979
Democratic Governor Jerry Brown of California: November 8, 1979
Former Republican Governor Ronald Reagan of California: November 20, 1975
Conservative commentator and former presidential communications director Pat Buchanan: December 10, 1991
Democratic Governor Cliff Finch of Mississippi: December 24, 1979
Reagan carried nearly half of the states during the 1976 primaries and 1,070 delegates with Kennedy winning a dozen states in 1980 and 1,150.5 convention delegates.
Brown, Buchanan, and Finch failed to carry any states during the primaries.
Since most candidates cannot expect the kind of 'free coverage' enjoyed by Trump during the 2016 cycle, the skyrocketing cost of running a successful campaign should necessitate that any legitimate Republican challenge to the president in 2020 would require a much earlier entrance than that of McCloskey 16 months out from Election Day.
The exception, of course, would be if the president is plagued with a particularly egregious scandal late in the 2020 campaign such that the party gets behind a late-blooming challenge.
Note: Four of the last five incumbents have not received any (non-fringe) intra-party challengers en route to their second term: Ronald Reagan in 1984, Bill Clinton in 1996, George W. Bush in 2004, and Barack Obama in 2012.
Follow Smart Politics on Twitter.