2018 Cycle Finds Many Young Women Gubernatorial Hopefuls
Six women under 40 are currently seeking major party gubernatorial nominations this year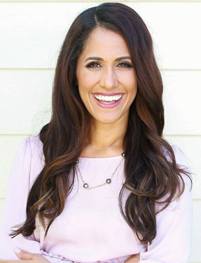 Many headlines have been written in recent months about the unprecedented number of women running for high profile political office in 2018, with one tally counting more than 500 running for governor, U.S. Senate, and U.S. House.
As a result, several younger women from major parties have launched gubernatorial bids this cycle – a half-dozen of which are in their 30s.
The youngest woman ever elected governor in U.S. history is South Carolina Republican Nikki Haley. Haley was sworn into office in January 2011 at the age of 38 years, 11 months, 24 days.
Haley, now the U.S. Ambassador to the United Nations, broke a mark held for nearly 44 years by Alabama Democrat Lurleen Wallace. Wallace won the open seat of her term-limited husband George Wallace in 1966, and became governor in January 1967 at the age of 40 years, 3 months, 29 days.
[The youngest woman ever to serve as governor was Massachusetts Republican Jane Swift. Swift was Paul Cellucci's running mate in the Election of 1998, and became governor after Cellucci resigned in 2001 to become U.S. Ambassador to Canada under George W. Bush. Swift was 36 years, 1 month, 18 days as she was sworn into office].
In 2018, several women in their 30s are running for governor from the two major parties – two of whom could (theoretically) break Haley's record.
The youngest is Republican Krystal Gabel of Nebraska.
Gabel, 33, is slated to be the lone GOP challenger to incumbent Governor Pete Ricketts. While she has never held public office, Gabel has twice run for local governmental positions in Omaha.
In 2016, at the age of 31, she placed third out of four candidates in the general election for the Omaha Metropolitan Utilities District – 1.2 points shy of winning one of two seats.
In 2017, at the age of 32, Gabel ran for Omaha's 2nd District City Council seat and placed third in the primary with 10.3 percent of the vote – 3.2 points shy of making it to the general election.
Gabel will be 33 when she faces Ricketts in Nebraska's May primary and while some parts of her platform conform with traditional GOP principles (e.g. lowering taxes), a strong focus of her campaign is on cannabis: decriminalizing its use, supporting medical cannabis expansion, and industrializing the production of hemp.
She will be 34 years, 24 days on Election Day in November and more than four and one-half years younger than Haley's record if sworn into office as governor in January 2019.
Another Republican candidate who could break Haley's mark is a more established politician out of Hawaii – Minority Leader and two-term State Representative Andria Tupola (pictured at top).
Tupola, 37, is one of just five Republicans in the 51-seat chamber, though she won her District 43 seat by double-digits each cycle. She will have recently turned 38 at the time of the general election and would be more than a half-year younger than Haley if victorious when sworn into office on December 2nd.
Three Democrats would also be shy of their 40th birthday at the time of their respective inaugurations – all running in states currently governed by a Republican.
In Idaho, former two-term State Representative Paulette Jordan is seeking to become the first woman to govern the Gem State as well as the first Native American woman governor in U.S. history.
Jordan, who is a member of the Coeur d'Alene Tribe, resigned her seat last week to focus on her gubernatorial campaign.
If she defeats 2014 nominee and Boise businessman A.J. Balukoff in the Democratic primary, Jordan would be a heavy underdog in the deep red state. If successful, she would be sworn into office on January 7, 2019 at the age of 39 years, 1 month, 1 day.
In Wisconsin, former two-term State Assemblywoman Kelda Roys is one of many Democrats seeking their party's nomination in the August primary to take on Scott Walker this fall.
The attorney, who left the state legislature in 2012 in a failed attempt to win the Democratic nod for Tammy Baldwin's open 2nd Congressional District seat, will be 39 years, 6 months, 15 days on January 7th when the next gubernatorial term begins.
Maryland's Krish Vignarajah has an uphill battle in the crowded Democratic field to take on popular Republican Governor Larry Hogan.
Vignarajah was policy director for First Lady Michelle Obama during her husband's second term and, if elected, will be 39 years, 4 months, 1 day on January 16th on her first day in office.
A fourth high profile Democrat is currently running for governor in her 30s in a red state but will turn 40 later this spring – former four-term Georgia State Representative Stacey Evans.
Evans will face a former colleague in the May Democratic primary – ex-State Representative Stacey Abrams.
Two women in U.S. history were more than twice as old as Jane Swift when they became governor and, like Swift, were lieutenant governors who were seated via succession after gubernatorial resignations.
Utah Republican Olene Walker was 72 years, 11 months, 22 days when she took office following Michael Leavitt's departure in 2003 to become President Bush's EPA administrator.
Walker was about a half-year older than Alabama Republican Kay Ivey, who succeeded the scandal-plagued Robert Bentley in April 2017 at the age of 72 years, 5 months, 27 days.
The oldest woman to first become governor via the ballot box was Delaware Democrat Ruth Ann Minner – sworn into office for her first of two terms at 65 years, 11 months, 18 days. [Minner was 15 days older than Kansas Democrat Joan Finney when she took office two months after her 1990 electoral win].
The average age of the 38 female governors in U.S. history at the time they first took office is 54 years, 1 month.
The youngest elected governors following the aforementioned Haley and Wallace are Alaska Republican Sarah Palin (42 years, 9  months, 24 days at inauguration) and Democrats Gina Raimondo of Rhode Island (43 years, 7 months, 21 days), Jennifer Granholm of Michigan (43 years, 10 months, 28 days), and Janet Napolitano of Arizona (45 years, 1 month, 9 days).
Follow Smart Politics on Twitter.