Craig O'Dear Launches Improbable Independent Bid in Missouri's 2018 US Senate Race
Only one non-major party U.S. Senate candidate in Missouri history has won five percent of the vote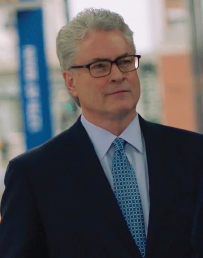 Last week a new candidate jumped into one of the nation's most closely-watched U.S. Senate races.
Craig O'Dear, a Kansas City attorney, officially launched an independent bid challenging Democrat Claire McCaskill who is seeking a third term in the chamber.
O'Dear stated he will be a true independent and not caucus with either party if he is elected – for which he estimates he will need to win 35 to 40 percent of the vote.
Plurality victories are not uncommon in U.S. Senate elections: there were six winners elected with less than 50 percent of the vote in 2016 (Alaska's Lisa Murkowski, Colorado's Michael Bennet, Missouri's Roy Blunt, Nevada's Catherine Cortez Masto, New Hampshire's Maggie Hassan, and Pennsylvania's Pat Toomey) plus Doug Jones in last December's Alabama special election.
Overall, there have been more than 160 plurality winners in U.S. Senate contests, including four from Missouri with three of those this century: Republican Forrest Donnell in 1944 (49.9 percent), Republican Jim Talent in 2002's special (49.8 percent), McCaskill in 2006 (49.6 percent), and Blunt in 2016 (49.3 percent).
O'Dear is therefore not being unrealistic in suggesting he would probably only need to win a plurality of the vote to capture the seat.
The question is: how does he get to 35 percent?
Only two candidates have won U.S. Senate seats with less than 40 percent of the vote across the last 60 years: Conservative nominee James Buckley of New York in 1970 (39.0 percent) and the aforementioned Murkowski as a write-in candidate in 2010 (39.5 percent).
Only three candidates have won a seat with 35 percent or less in the direct election era: California Democrat James Phelan in 1914 (31.6 percent), Texas Democrat Pappy O'Daniel in 1941 (30.5 percent), and Mississippi Democrat John Stennis in 1947 (26.9 percent). [Note: O'Daniel and Stennis won their special elections with multiple Democratic candidates on the ballot].
But perhaps the bigger historical hurdle for O'Dear is his state's very thin record in supporting third party or independent candidacies in U.S. Senate races.
Since the first direct election for the office in 1914, there have been a total of 67 non-major party candidates on the ballot across 39 general and special elections.
Only one of these candidates has won more than five percent of the vote: Libertarian Jonathan Dine in 2014 with 6.1 percent.
Just four other candidacies have reached the three percent mark: Libertarian Bill Johnson in 1994 (4.6 percent), Progressive Arthur Sager in 1914 (4.5 percent), Libertarian Jeanne Bojarski in 1992 (3.2 percent), and Dine in 2010 (3.0 percent).
And just 14 of these 67 candidates received even 1.0 percent.
The cumulative vote for all third party or independent candidates on the ballot in a Missouri U.S. Senate race has never reached 10 percent, with a high water mark record of 8.1 percent set during the state's first race for the office more than 100 years ago in 1914.
Then there is the following way of slicing the data:
Each of the 67 non-major party candidacies in Missouri U.S. Senate electoral history have won a combined 54.9 percent of the vote with the last 27 candidacies since 1956 tallying only 37.1 percent collectively.
Added to this is the fact that there is almost no history of Missourians running for U.S. Senate without a party label, as O'Dear is attempting in his 2018 U.S. Senate bid.
Of the 67 non-major party candidacies, 64 ran as nominees of a third party with three running under the "nonpartisan" label in the 1970s (E.J. DiGirolamo  in 1970, Cliff Talmage in 1974, and Red Petty in 1976).
There have been 15 Socialist Labor nominees, 14 Socialists, 11 Libertarians, four Prohibitionists, four from the Constitution/U.S. Taxpayers Party, three Greens, three Progressives, two Christian Nationalists, two Communists, two from the Reform Party, and one each from the American, Farmer-Worker, Natural Law, and Socialist Workers parties.
Nor have independents fared well in races for other statewide offices in Missouri.
Since the turn of the 20th Century, independent candidates have only reached 1.5 percent (gubernatorial candidate Larry Rice in 2000) in races for governor, lieutenant governor, secretary of state, auditor, treasurer, and attorney general.
Both McCaskill and state Attorney General Josh Hawley are favored to cruise to easy wins in their respective Democratic and Republican primaries this August.
Follow Smart Politics on Twitter.