Minnesota GOP Eyes Rare Gubernatorial Primary with 2 Former Nominees
Two former gubernatorial nominees are poised to square off in a primary for just the second time in Minnesota history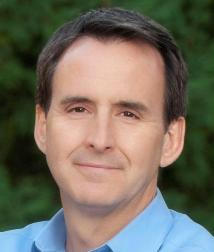 Tim Pawlenty's much-anticipated entry into Minnesota's 2018 gubernatorial contest not only brings one of the most well-known political figures in the state into the race, but also presumably improves the GOP's chances at a rare pick-up for the office this cycle.
Despite the prospects of a Democratic wave this November, Minnesota's open seat race was already expected to be fairly competitive even before the former two-term governor floated his 2018 bid last year.
And while Pawlenty's entry is not likely to be field-clearing – as there remains plenty of ideological room to his right for a more Trump-friendly GOP candidate – the current crowded field will likely winnow during the coming weeks in advance of the state's August 14th primary.
If Pawlenty is victorious in August, he will join three other Gopher State Republicans who have won their party's primary three times:
Theodore Christianson: 1924, 1926, 1928
Harold Stassen: 1938, 1940, 1942
Luther Youngdahl: 1946, 1948, 1950
The all-time state record is held by DFLer Orville Freeman who won the DFL primary for governor five times (1952, 1954, 1956, 1958, 1960) with Rudy Perpich doing so in four cycles (1978, 1982, 1986, 1990).
Pawlenty would also become the first Republican in the primary era to win his party's nomination for governor in non-consecutive cycles.
The former 2012 presidential candidate joins a Republican field that includes Hennepin County Commissioner and former state legislator Jeff Johnson.
Presuming Johnson and Pawlenty remain in the race through the nomination phase, it will mark just the second time in state history that two former nominees faced each other in a gubernatorial primary – and the first time in more than 75 years.
Pawlenty's two primary victories in 2002 and 2006 came with only nominal opposition – winning with north of 88 percent of the vote against just one candidate each time (perennial candidate Leslie Davis and libertarian-minded Sue Jeffers respectively).
Johnson, meanwhile, won the 2014 nomination with just 30.3 percent of the vote in a five-candidate field – the second lowest mark in Republican gubernatorial primary history across the 39 contests held since 1912.
[The nominee emerging with the lowest support in a GOP primary for the office is Theodore Christianson in 1924 with 22.8 percent in a six-candidate field that included former Secretary of State Julius Schmahl, Minneapolis Mayor George Leach, former U.S. Representative Franklin Ellsworth, and Railroad and Warehouse Commissioner Ole Jacobson].
The only other instance in which two gubernatorial nominees faced each other in the same primary was in 1942 when Austin attorney Martin Nelson challenged two-term Republican Governor Harold Stassen.
Nelson was the GOP nominee in 1934 and 1936 – handily winning his party's primaries with 73.5 and 86.4 percent of the vote respectively.
However, Nelson was upended in both general elections to Farmer-Laborites – first to Governor Floyd Olson (by 6.9 points) and then to U.S. Senator Elmer Benson (by 22.2 points).
In 1938, Nelson ran for governor a third time but the 31 year-old Stassen defeated him by 18.0 points in the GOP primary.
After sitting out the 1940 contest, Nelson challenged Stassen in 1942 in what currently stands as the only matchup between two former gubernatorial primary winners. The 'boy wonder' governor easily defeated Nelson by 18.5 points en route to a third term in St. Paul. [Nelson eventually landed on his feet, becoming a Minnesota Supreme Court justice for nearly 20 years].
Heading into the 2018 cycle, the Nelson/Stassen battle in 1942 is the only primary with two former nominees out of the 39 Republican, Democratic, DFL, or Farmer-Laborite primaries that had a former nominee on the ballot.
Other remaining hopefuls in the 2018 race for the Republican Party nomination include former legislator and state party chair Keith Downey and Woodbury Mayor Mary Guiliani Stephens.
Follow Smart Politics on Twitter.