Wisconsin Hosts Open Seat US House Election for Historic 5th Straight Cycle
Prior to this current streak, the state had not endured more than three consecutive cycles with an open seat during the primary era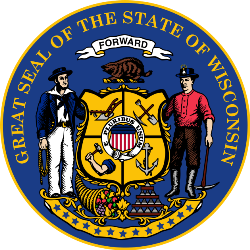 Paul Ryan's announcement that he would retire from the U.S. House last week means yet another veteran lawmaker from the Badger State will exit the chamber – ensuring that the state's delegation will get even greener still as the 116th Congress is seated next January.
The 10-term Republican and Speaker of the House will retire with the 17th longest tenure out of the 183 men and women elected as U.S. Representatives from Wisconsin since statehood.
As a result of his departure, Wisconsin will host an open seat U.S. House race for the fifth consecutive cycle – the longest streak in the state during the primary era.
Open seats during the previous four cycles were caused by the retirements from the chamber of:
2010 (7th CD): 21-term Democrat David Obey
2012 (2nd CD): Seven-term Democrat Tammy Baldwin
2014 (6th CD): 18-term Republican Tom Petri
2016 (8th CD): Three-term Republican Reid Ribble
During the primary era over the last 100+ years, Wisconsin had only hosted open seat races for three consecutive general election cycles – although not all of those were due to retirements.
There were open seats during the cycles of 1926, 1928, and 1930 in districts represented by five-term Republican Edward Voigt (2nd CD), four-term Republican Joseph Beck (7th CD), and seven-term Republican Florian Lampert (6th CD) respectively. Lampert's seat, however, was open due to his death in July 1930.
Similarly, there were open seats in the state in 1956 (five-term Republican Glenn Davis in the 2nd CD), 1958 (nine-term Republican Lawrence Smith in the 1st CD), and 1960 (10-term Progressive-turned-Republican Gardner Withrow in the 3rd CD). Smith had passed away earlier in the year.
Overall, there have been 35 open U.S. House seats in Wisconsin in general elections since 1914 – 25 held by Republicans, eight held by Democrats, and two held by Progressives.
There have been at least two open seats on the ballot during six cycles:
1918: Republican James Davidson (6th CD), who served nine interrupted terms, and five-term Republican Irvine Lenroot (11th CD). Note: Davidson's seat was open due to his death.
1922: Two-term Republican John Kleczka (4th CD) and three-term Republican David Classon (9th CD)
1934: Freshman Democrat James Hughes (8th CD) and 11-term Republican James Frear (9th CD). Note: The 1st CD seat of freshman GOPer George Blanchard also became open after Blanchard withdrew from the race following his renomination victory.
1944: Progressive Harry Sauthoff (2nd CD), who served four interrupted terms, and freshman Democrat Howard McMurray (5th CD)
1996: Eight-term Republican Steve Gunderson (3rd CD) and nine-term Republican Toby Roth (8th CD)
1998: Two-term Republican Mark Neumann (1st CD) and four-term Republican Scott Klug (2nd CD)
Wisconsin has now hosted an open U.S. House seat in seven of the last eight cycles, with 11-term Democrat Jerry Kleczka retiring in 2004 from the 4th CD and four-term Republican Mark Green of the 8th CD choosing to run for U.S. Senate in 2006.
While the state's delegation continues to shed seniority with retirements over the last decade, 20-term Republican Jim Sensenbrenner is running for reelection in 2018 and is expected to provide the GOP at least one seat in the state where they will not be nervously awaiting election returns.
Follow Smart Politics on Twitter.