Can Democrats Avoid Their 10th Straight Loss in Arizona and Tennessee US Senate Races in 2018?
In the direct election era, parties in the midst of nine-election winning streaks have gone on to win a 10th consecutive contest in 42 of 47 attempts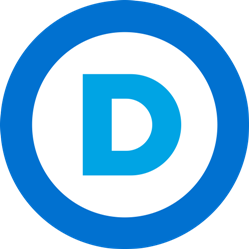 It is said streaks are made to be broken – but the question is when?
While Democrats are forced to defend several vulnerable U.S. Senate seats in 2018, retirements, a favorable partisan environment, and strong candidate recruitment have put the party in a position to not only hold most seats, but also put the GOP on the defensive in states like Nevada, Arizona, and Tennessee.
Victories in those last two states would be particularly noteworthy as Republicans have won nine consecutive elections in each of them, dating back to 1992 in Arizona and 1994 in Tennessee.
Recent polling shows both presumptive Democratic nominees – former Tennessee Governor Phil Bredesen and Arizona Congresswoman Kyrsten Sinema – enjoying leads in early general election matchup polling (against U.S. Representative Marsha Blackburn in Tennessee and either Congresswoman Martha McSally, former State Senator Kelli Ward, or former Maricopa County Sheriff Joe Arpaio in Arizona).
So how unusual would it be for the long-running Republican winning streaks in either of these states to be broken this cycle?
Smart Politics examined the nearly 1,900 direct elections to the U.S. Senate over the last 100+ years and found that just five of the 47 Democratic or Republican winning streaks of nine elections in a row ended on the attempt for a 10th.
Parties with nine-cycle winning streaks have been victorious in each of the last 15 attempts at a 10th consecutive win since 1992 with the last failed bid coming in Pennsylvania's 1991 special election after the death of Republican John Heinz.
Heading into that race, the last Democratic U.S. Senate victory in the state was in 1962 when Joseph Clark won his second term. From 1964 through 1988, Pennsylvania Republicans won all nine races – although six were decided by single-digits.
Democratic Governor Bob Casey, Sr. appointed the state's secretary of labor and industry, Harris Wofford, to the vacated seat who went on to face former governor and U.S. Attorney General Dick Thornburgh in the November 1991 special.
Wofford won the seat by 10.0 points, although Republicans would bounce back to win the next five Pennsylvania U.S. Senate elections from 1992 through 2004.
Since the GOP loss in the Keystone State, Republicans have won their last nine attempts at 10 straight wins for the office (Oregon in 1992, Utah and Wyoming in 2000, Alaska, Idaho, and New Hampshire in 2004, Mississippi in 2008, and Oklahoma and Texas in 2014) while Democrats have won their last six (Hawaii in 1998, Massachusetts and New Jersey in 2002, North Dakota in 2006, Maryland in 2010, and California in 2016).
The first cycle in the direct election era during which winning streaks of nine in a row were halted came in 1946 when Democrats failed to extend their winning ways in two states – Kentucky and New York.
New York Democrats had won nine races in a row since 1922 but in 1946 Senator James Mead chose to run for governor instead of a third term. The party nominated former Governor Herbert Lehman, but he came up 5.2-points short of defeating Republican State Assembly Majority Leader Irving Ives that November.
The 1946 cycle saw a GOP wave hit many states and, as a result, even Democratic-friendly Kentucky saw the end of that party's nine-election winning streak that began in 1926.
Senator Happy Chandler resigned in late 1945 to become Commissioner of Baseball and the special election to fill his seat pitted Republican circuit court Judge John Sherman Cooper against former Democratic Congressman John Brown.
Cooper defeated Brown by 6.8 points in what would be his first of three special election victories to the office (later winning specials in 1952 and 1956 to the same seat).
The first time a Republican U.S. Senate winning streak of nine in a row came to an end was in South Dakota in 1962.
Lieutenant Governor Joe Bottum was appointed to the chamber after the death of two-term Senator Francis Case that June. Entering November's election against former Democratic Congressman George McGovern, South Dakota Republicans had won the previous nine elections dating back to 1938.
McGovern, who had launched a failed bid for the office two years prior against Karl Mundt, unseated Bottum by less than 1,000 votes to put an end to the GOP run.
Six years later, in 1968, the last Democratic nine-cycle winning streak was halted.
In that cycle, three-term Oklahoma Democrat Mike Monroney ran for reelection against former Republican Sooner State governor Henry Bellmon.
Bellmon unseated Monroney by 5.6 points with Richard Nixon carrying the state by 15.7 points at the top of the ticket in the presidential race. That ended the party's string of wins in the state that began with Elmer Thomas' victory in 1944 for a fourth term and lasted through Fred Harris' reelection victory for a second term in 1966.
Since their 1968 loss in Oklahoma, Democrats have won each of the party's last 10 attempts at a 10th straight U.S. Senate victory: in Missouri (1974), Montana (1976), Washington (1976), West Virginia (1982), Hawaii (1998), Massachusetts (2002), New Jersey (2002), North Dakota (2006), Maryland (2010), and California (2006).
The party will seek to extend that mark to 11 this cycle as New York Senator Kirsten Gillibrand vies for a third term. Empire State Democrats have recorded nine wins in a row since 1994.
Overall Democrats are 26-3 in attempts to win a 10th straight U.S. Senate election while Republicans are 16-2.
Eleven states have never had a party tally nine straight victories in U.S. Senate contests during the direct election era: Colorado, Connecticut, Delaware, Illinois, Indiana, Iowa, Michigan, Minnesota, Nevada, Ohio, and Wisconsin. [Ohio and Indiana saw eight-cycle streaks end for the GOP in 1956 and 1998 respectively with Democrats doing the same in Minnesota in 1978 and Wisconsin in 1980].
Interestingly, Arizona and Tennessee also have the unique status of being two of just five states to have seen both major parties log nine-cycle winning streaks for the office. Tennessee Democrats won 21 straight races from 1916 through 1964 while Arizona Democrats won 10 in a row from 1922 through 1950.
The remaining three states to do so are Mississippi, Oklahoma, and Texas.
It should be noted that Alabama Democrats recently ended an eight-election losing streak in Alabama last December which Smart Politics reported was just the sixth time in 56 attempts a party was able to do so.
Follow Smart Politics on Twitter.