Will Minnesota Democrats Extend Their Statewide Winning Streak to 20 in 2018?
A sweep of the state's U.S. Senate seats and constitutional offices will give the party the largest partisan winning streak in Minnesota in a century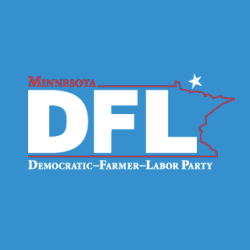 With Minnesota Democrats defending open seats for governor and state auditor this November as well as a U.S. Senate seat with an incumbent who was not elected to her office, the party is counting on a favorable national tailwind to keep up their historic string of statewide victories dating back a decade.
Over the last five election cycles since 2008, DFL nominees running for office on a statewide ballot have won 14 consecutive elections – the longest streak in DFL (or Democratic) history in the state and the longest winning streak by any party in more than 90 years.
In 2014, Minnesota DFLers swept all constitutional offices in back-to-back cycles for the first time in state history – winning races for governor/lieutenant governor, secretary of state, auditor, and attorney general during the GOP waves of 2010 and 2014 that saw Republicans take control of the state house twice and state senate once.
During this span, DFL nominees for president and U.S. Senate also won three times each to bring the party's streak to 14 straight victories in total, as well as 19 of 20 races since 2004.
The most recent statewide loss for the party came in 2006 when Republican Governor Tim Pawlenty was elected to a second term. The former governor is back on the campaign trail looking to win his old seat in what will be a high-profile 2018 contest.
So how rare is this current streak of partisan dominance at the ballot box?
Smart Politics reviewed the last 325+ statewide elections in Minnesota dating back to 1912 and found that the DFL's current winning streak of 14 is the longest by any party in the state since Republicans won 16 contests in a row during the 1924 and 1926 cycles.
During that two-cycle span, the GOP won elections for U.S. Senate (Thomas Schall, 1924), governor (Theodore Christianson , 1924 & 1926), lieutenant governor (W.I. Nolan, 1924 & 1926), secretary of state (Mike Holm, 1924 & 1926), attorney general (Clifford Hilton, 1924 & 1926), treasurer (Henry Rines, 1924; Julius Schmahl, 1926), auditor (Ray Chase, 1926), Railroad and Warehouse Commissioner (Frank Matson, 1924; Ole Jacobson, 1926), and Clerk of the Supreme Court (Grace Kaercher, 1926) plus Calvin Coolidge carried the state during the 1924 presidential race.
The Republican streak was broken in 1928 when it lost one of Minnesota's eight statewide races on the ballot as first-term Farmer-Laborite U.S. Senator Henrik Shipstead cruised to reelection with a 31.7-point win over former GOP St. Paul Mayor Arthur Nelson.
Minnesota Republicans have subsequently run the table in statewide elections four times – during the 1938, 1942, 1946, and 1950 cycles. The DFL has won at least one statewide race in every cycle since 1952.
If the DFL sweeps all six statewide races on the ballot in 2018, the party will own the longest partisan mark since the GOP won 24 races in a row during a three-cycle stretch from 1916 to 1920:
President: 1916 (Charles Hughes), 1920 (Warren Harding)
U.S. Senator: 1916 (Frank Kellogg), 1918 (Knute Nelson)
Governor: 1916 (J.A.A. Burnquist), 1918 (Burnquist), 1920 (J.A.O. Preus)
Lieutenant Governor: 1916 (Thomas Frankson), 1918 (Frankson), 1920 (Louis Collins)
Secretary of State: 1916 (Julius Schmahl), 1918 (Schmahl),1920 (Mike Holm)
Treasurer: 1916 (Henry Rines), 1918 (Rines), 1920 (Rines)
Auditor: 1918 (J.A.O. Preus)
Attorney General: 1916 (Lyndon Smith), 1918 (Clifford Hilton), 1920 (Hilton)
Clerk of the Supreme Court: 1918 (Herman Mueller)
Railroad and Warehouse Commissioner: 1916 (Ira Mills), 1918 (Fred Putnam), 1920 (Ole Jacobson)
Since 1912, the first cycle after which state supreme court justices began to be elected on non-partisan ballots, Minnesota Republicans have won 196 of 328 statewide elections (59.8 percent), with the DFL winning 101 (30.8 percent), Farmer-Laborites winning 25 (7.6 percent), Democrats winning five (1.5 percent), and the Reform Party winning once (0.3 percent). [During this period, Democrats only won the 1914 governorship with Winfield Hammond, a 1932 at-large U.S House race with Einar Hoidale, and Franklin Roosevelt carrying the state in 1932, 1936, and 1940 under that party's banner].
The last election for Clerk of the Supreme Court was conducted in 1954, for the Railroad and Warehouse Commission (later the Public Service Commission) in 1972, and for State Treasurer in 1998.
Looking ahead to the 2018 cycle, the DFL is not expected to have trouble with its incumbents running for attorney general (Lori Swanson), secretary of state (Steve Simon), and its Class I U.S. Senate seat (Amy Klobuchar).
The DFL has not lost a race for attorney general since 1966 and only one incumbent for the party has lost a statewide race since 1980 (Governor Rudy Perpich's ticket in 1990).
Elected DFL U.S. Senators have an unblemished mark at the ballot box with an 8-0 record, but the party is hoping that Senator Tina Smith does not meet the fate of the party's last (self-) appointed U.S. Senator – Wendy Anderson, who lost by 16.2 points to Rudy Boschwitz in 1978 despite logging nearly two years on the job.
Follow Smart Politics on Twitter.