Pennsylvania GOP Hosts 2nd Most Competitive Gubernatorial Primary in 85+ Years
Scott Wagner's 7-point win ranks as the fifth closest race in the GOP race for governor during the direct primary era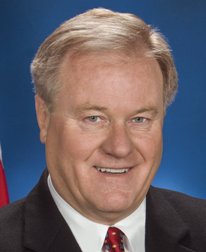 Republican State Senator Scott Wagner's gubernatorial primary victory on Tuesday over businessman Paul Mango and attorney Laura Ellsworth may not have been a surprise, but  was nonetheless an unusually close contest for the party.
With all but a few dozen precincts reporting, Wagner defeated Mango by 7.4 points – carrying the majority of counties outside of the western and northeastern parts of the Keystone State.
Wagner's 44.3 percent was the third lowest support recorded by a GOP nominee for the top office in Pennsylvania since 1930, trailing only U.S. attorney Dick Thornburgh's 32.6 percent in 1978's seven-candidate field and Congressman Tom Ridge's 34.6 percent in 1994.
Overall, the 2018 primary was the fifth most competitive in party history across the 27 direct primaries held since 1914.
The closest race for the Republican nomination took place nearly a century ago in 1922 when state Forestry Commissioner Gifford Pinchot took on state Attorney General George Alter and three other candidates including state Commissioner of Banking John Fisher.
Alter had the support of the party behind him with Pinchot coming from the Progressive wing (having unsuccessfully run for the U.S. Senate as a Progressive (as a nominee of the Washington Party) in 1914).
Pinchot prevailed that May with a 0.9-point win over Alter and served four years before launching another unsuccessful U.S. Senate bid in 1926.
The 1922 race was the first of three consecutive very competitive races for the GOP gubernatorial nomination in the state.
In 1926's open seat race, the aforementioned Fisher ran in a four-candidate field against former Governor J.K. Tener, Congressman Thomas Phillips, and former Lieutenant Governor Edward Biedelman.
The contest ended up essentially a two-man race with Fisher defeating Biedelman by 1.3 points.
That was also the margin of victory during the next election cycle in 1930 when Pinchot ran for a second nonconsecutive term against Pennsylvania political royalty Francis Shunk Brown and now ex-Congressman Phillips.
Brown, an attorney and former state attorney general, was the son of a former U.S. Representative (Charles Brown), the grandson of a former governor (Democrat Francis Shunk) and the great-grandson of a former governor (Jeffersonian-Republican William Findlay).
The Pennsylvania GOP recruited Brown to oppose Pinchot in the primary but the former governor prevailed by 1.3 points en route to a second term. [Pinchot would make an unsuccessful third bid at the governorship in 1938, losing to Superior Court Judge and former Lieutenant Governor Arthur James].
Following the 1930 election, none of the next 14 Republican gubernatorial primaries offered much drama on Primary Day – decided by an average of 50.7 points and all with double-digit victory margins.
Even a 16-candidate field in 1934's primary couldn't produce a competitive battle for the nomination with state Attorney General William Schnader coasting to a 27.8-point win against Lieutenant Governor Edward Shannon.
The next competitive race for the party featured the first two women to appear on the ballot in a Pennsylvania Republican gubernatorial primary – Auditor Barbara Hafer and Peg Luksik.
Luksik challenged Hafer from the right but fell 8.8 shy of an upset. [She would later run for the office as the Constitution Party nominee in 1994 and 1998, winning double-digit support each cycle].
[Note: Laura Ellsworth, who won 18.8 percent of the 2018 primary vote, is the third woman to appear on a Pennsylvania Republican gubernatorial primary ballot out of 88 such candidacies since 1914. Democrats have placed five women on their side of the ballot out of 85 such candidacies during the direct primary era, including two last cycle – Allyson Schwartz and Katie McGinty].
The fourth and final race that was more closely decided than 2018's contest was Tom Ridge's 5.8-point win against state Attorney General Ernie Preate in 1994.
While Ridge (along with Pinchot in 1922 and 1930 and Fisher in 1926) were all successful in their general election campaigns, it should be noted that none of them faced incumbents like Wagner will this November.
Governor Tom Wolf won the Democratic nomination without opposition on Tuesday and has been saving the vast majority of his campaign war chest for the primary election.
Overall, just six of the 27 gubernatorial primaries for the GOP have been decided by single digits with an average victory margin of 47 points.
Follow Smart Politics on Twitter.