Kara Eastman and a Brief History of Nebraska Women US House Nominees
The 2018 cycle ties a state record set in six previous cycles with two women receiving major party nominations to the nation's lower legislative chamber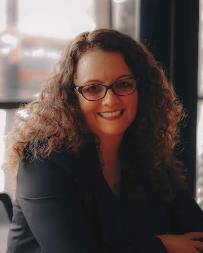 This is the first in a series of reports tracking women winning major party nominations to the House of Representatives in 2018.
Kara Eastman stole the show in Nebraska's primaries on Tuesday, defeating former (party-backed) U.S. Representative Brad Ashford in the 2nd Congressional District Democratic primary by 2.8 points.
Debate ensued as to whether Eastman's win was a sign of a fired-up progressive base that can help propel Democrats to a wave election in 2018, or a base that may have jeopardized an excellent chance at flipping freshman Republican Don Bacon's seat this November with Ashford, a conservative Democrat, as the nominee.
In any event, Eastman advances to the general election along with attorney Jessica McClure in the 1st CD, who handily defeated attorney and 2014 nominee Dennis Crawford by 32 points.
To date, only one woman has been elected to a U.S. House seat in Cornhusker State history – Virginia Smith, who won eight terms from the 3rd CD, serving from 1975-1991.
But after three cycles without a woman nominee for the office in Nebraska, the 2018 cycle matches a high water mark of two such nominees reached six previous times: in 1976, 1978, 1984, 1990, 2004, and 2010.
Prior to the mid-1970s, women winning nominations for either major party for the U.S. House in the state were few and far between.
The first woman to secure such a nomination was Democrat Mabel Gillespie in 1944.
Gillespie had already made her mark when she was one of the first three women in Nebraska (along with Sarah Muir and Clara Humphrey) to win election to the state legislature – each elected to the state house during the 1924 cycle.
Gillespie was not the first woman to seek a congressional seat in Nebraska, but she was the first to win a major party nomination when she defeated Omaha's Andy Jensen by 1.5  points in the 2nd CD race with 40.5 percent of the vote.
However, the former state legislator was defeated in the general election by freshman Howard Buffett (father of famed investor Warren Buffett).
It would take another 24 years before the next woman was nominated for the U.S. House when Maxine Morrison, wife of former Governor Frank Morrison, won the 2nd CD nod, defeating future Congressman John Cavanaugh by 9.0 points.
Morrison lost that November to six-term U.S. Representative Glenn Cunningham by 10.3 points.
In the eight-cycle stretch from 1974 through 1988 during which Republican Virginia Smith was nominated, three other women won Democratic U.S. House nominations. None, however, were competitive in the general election:
1976, Pauline Anderson (1st CD): Ran unopposed in the primary; lost the general election by 46.4 points to three-term Congressman Charles Thone
1978, Marilyn Fowler (3rd CD): Ran unopposed in the primary; lost the general to two-term Congresswoman Virginia Smith by 60.0 points
1984, Monica Bauer (1st CD): Defeated two challengers in the primary with 65.4 percent; lost the general to three-term U.S. Representative Doug Bereuter by 48.2 points
The Fowler vs. Smith matchup in 1978 remains the only woman vs. woman U.S. House race among major party nominees in Nebraska history.
Rep. Smith retired in 1990, but two women were nominated for the U.S. House that cycle – Republican Ally Milder in the 2nd CD and state legislator Sandy Scofield in the 3rd.
Milder, the last Republican woman to win a U.S. House primary in Nebraska, lost by 16.1 points that November to freshman Peter Hoagland while Scofield was defeated by fellow state legislator Bill Barrett by 2.3 points in an open seat race.
Over the next two decades, six more women – all Democrats – were nominated for the office:
2000, State legislator Shelley Kiel (2nd CD): Won the primary with 68.6 percent; lost to freshman Lee Terry by 34.8 points
2004, State legislator Nancy Thompson (2nd CD): Ran unopposed in the primary; lost to three-term Rep. Terry by 25.6 points
2004, Donna Anderson (3rd CD): Ran unopposed in the primary; lost to two-term Congressman Tom Osborne by 76.9 points
2006, Former Lieutenant Governor Maxine Moul (1st CD): Won the primary with 71.0 percent; lost to freshman Jeff Fortenberry by 16.7 points
2010, Ivy Harper (1st CD): Won the primary with 37.9 percent; lost to three-term Rep. Fortenberry by 42.6 points
2010, Rebekah Davis (3rd CD): Ran unopposed in the primary; lost to two-term Congressman Adrian Smith by 52.2 points
Overall, Nebraska women have received 23 nominations across 22 of the 304 general and special U.S. House elections since statehood, winning eight times.
Follow Smart Politics on Twitter.