7-Up: A Brief History of Virginia Women US House Nominees
Women have been nominated to the U.S. House by major parties in Virginia for 14 consecutive cycles including winning a record-setting seven nominations in 2018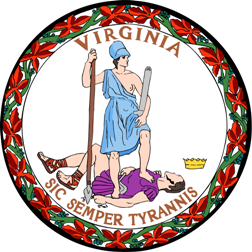 This is the third in a series of reports tracking women winning major party nominations to the House of Representatives in 2018. The first two reports featured Nebraska and Idaho.
Continuing a pattern seen in several other states that have conducted primaries this year, one big story coming out of Virginia last week centered around the large number of women nominated to the U.S. House – particularly by the Democratic Party.
All told, women candidates were nominated in six congressional districts by Democrats – realtor Vangie Williams in the 1st CD, Navy veteran and small business owner Elaine Luria in the 2nd, journalist Leslie Cockburn in the 5th, mental health worker Jennifer Lewis in the 6th, former CIA officer Abigail Spanberger in the 7th, and state Senator Jennifer Wexton in the 10th. [Note: Cockburn was selected at a district convention in May].
Wexton will square off against two-term GOP U.S. Representative Barbara Comstock to bring the total number of major party women nominees for the office to seven.
That breaks the state record of five nominees set last cycle.
Virginia has hardly been on the vanguard in this area, fielding its first nominee to the office just over 30 years ago when Republican Flo Traywick finally broke through with a nomination in 1986's 6th CD race.
Traywick, who represented the state for years on the RNC, was easily defeated by two-term Democrat Jim Olin by 39.7 points that November.
The next two women to receive nominations did so in special elections, but both were also unsuccessful:
June 1988 (5th CD): Former Reagan White House aide Linda Arey lost by 18.6 points to Democratic engineer and business executive Lewis Payne
November 1991 (7th CD): Charlottesville Democratic City Councilor Kay Slaughter lost to Republican attorney George Allen by 28.2 points
The fourth woman to be nominated in the state, however, was elected to the nation's lower legislative chamber.
In 1992, Democratic House of Delegates member Leslie Byrne won the state's newly created 11th CD after reapportionment with a 4.8-point win over economics professor Henry Butler.
Byrne would lose her reelection bid during the Republican Revolution of 1994 to Fairfax County board of supervisors member Tom Davis by 7.6 points.
Dating back to Byrne's 1992 bid, at least one woman has been nominated by a major party for a Virginia U.S. House seat in 14 consecutive cycles.
Three have been elected to the chamber:
Republican state legislator Jo Ann Davis won the 1st CD four times (2000, 2002, 2004, 2006) before dying in office in 2007
Republican state legislator Thelma Drake won the 2nd CD twice (2004, 2006) before losing her 2008 reelection bid to Glenn Nye
Republican consultant Barbara Comstock won the 10th CD twice (2014, 2016) and is vying for a third term this cycle
Over the last quarter century, 22 more women nominees – mostly Democrats – have come up short. Just three were involved in competitive races, losing by single digits:
1994 (1st CD): Democratic York County Supervisor Mary Sinclair lost to six-term Congressman Herbert Bateman by 50.8 points
1996 (3rd CD): Republican educator Elsie Holland was defeated by two-term Democrat Bobby Scott by 64.3 points
1998 (8th CD): Former Republican federal bureaucrat Demaris Miller lost to four-term Congressman Jim Moran by 33.6 points
2000 (2nd CD): Democratic attorney Jody Wagner came up 4.0 points short of besting state Senator Ed Schrock in an open seat race
2000 (8th CD): Republican Demaris Miller lost a rematch to five-term incumbent Jim Moran by 29.3 points
2001 (4th CD, special): Democratic State Senator L. Louise Lucas fell 4.2 points short of defeating her colleague Randy Forbes in the race to fill the seat after the death of Democrat Norman Sisisky
2002 (5th CD): Democrat Charlottesville City Councilor Meredith Richards was defeated by three-term U.S. Representative Virgil Goode by 27.0 points
2004 (3rd CD): Republican state legislator Winsome Sears lost to six-term incumbent Bobby Scott by 38.8 points
2004 (8th CD): Republican missile defense firm lobbyist Lisa Cheney was defeated by seven-term U.S. Representative Jim Moran by 22.8 points
2006 (10th CD): Democrat and Georgetown University Dean Judy Feder lost to 13-term Congressman Frank Wolf by 16.4 points
2008 (4th CD): Democrat and MoveOn.org regional coordinator Andrea Miller was defeated by four-term Congressman Randy Forbes by 19.1 points
2008 (7th CD): Democratic real estate broker Anita Hartke lost to four-term Congressman Eric Cantor by 25.6 points
2008 (10th CD): Democrat Judy Feder failed in her rematch bid against 14-term Congressman Frank Wolf with a 20.0-point loss
2010 (1st CD): Democratic CPA Krystal Ball was defeated by two-term incumbent Rob Wittman by 29.1 points
2012 (4th CD): Democratic Chesapeake City Councilor Ella Ward lost to six-term Congressman Randy Forbes by 14.0 points
2012 (10th CD): Democratic attorney Kristin Cabral was defeated by 16-term incumbent Frank Wolf by 19.7 points
2014 (2nd CD): Democrat and former Deputy Undersecretary of Defense Suzanne Patrick lost to two-term Congressman Scott Rigell by 17.6 points
2014 (11th CD): Republican human rights activist Suzanne Sholte lost to three-term Congressman Gerry Connolly by 16.5 points
2016 (2nd CD): Democratic businesswoman Shaun Brown was defeated by state legislator Scott Taylor by 22.9 points
2016 (5th CD): Former Democratic Albemarle County Supervisor Jane Ditmar lost to State Senator Tom Garrett by 16.7 points in an open seat race
2016 (7th CD): Democratic attorney Eileen Bedell was defeated by two-term incumbent Dave Brat by 15.3 points
2016 (10th CD): Democratic real estate executive Luann Bennett came up 5.8 points short of unseating freshman Barbara Comstock
The 2018 matchup between Jennifer Wexton and Barbara Comstock is the second U.S. House matchup between women major party nominees in state history. Comstock won the first such race when she was challenged as a freshman incumbent by Luann Bennett last cycle.
Overall, women have been nominated 43 times to the office out of the 330 major party nominees fielded in Virginia general and special U.S. House elections since 1986 (13.0 percent).
Democrats have nominated women 25 times with 18 by the GOP.
Women nominees have been victorious in nine of the 36 elections heading into the 2018 cycle (25 percent) with incumbents winning five of seven races.
Follow Smart Politics on Twitter.