Will There Be a 5th DFL-Endorsed Gubernatorial Primary Loser in 2018?
DFL voters have rejected the party-backed pick for governor during three of the last four open seat cycles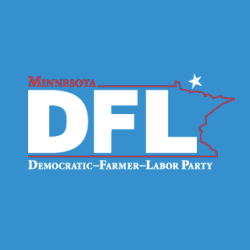 Minnesota's DFL gubernatorial primary in August has the makings to be one of the few competitive nomination contests in party history and the fifth in which the voters reject the party-endorsed candidate.
The expected match-up between state Representative Erin Murphy, who the party endorsed earlier this month, and Congressman Tim Walz was thrown a curve ball a few weeks ago when Attorney General Lori Swanson launched an 11th hour bid for the office.
A victory by Representative Walz – who did little in Congress to alienate progressives and has demonstrated electoral success in greater Minnesota by representing the 1st CD for six terms – would hardly be a surprise, but that does not mean the five-candidate race, with three fairly well-known politicians won't be one of the most competitive in party history.
To date, only three primaries for the office have been decided by single digits:
1982: Former Governor Rudy Perpich defeated three-term Attorney General Warren Spannaus by 5.1 points
1994: State Senator John Marty beat attorney Mike Hatch by 1.4 points
2010: Former U.S. Senator Mark Dayton eked out a 1.5-point win against state Representative Margaret Anderson Kelliher
Two of those primaries – 1982 and 2010 – found the party-backed candidate for governor unable to successfully make their case to the voters in the primary.
In total, out of the 23 previous election cycles since the formation of the DFL Party in 1944, four saw the endorsed candidate for governor lose in the primary election.
The first time a DFL-endorsed candidate for governor failed to win their party's nomination was in 1966 when Lieutenant Governor Sandy Keith challenged Governor Karl Rolvaag.
Rolvaag and Keith had each been narrowly elected in 1962 – the former enduring a multi-month recount against Governor Elmer Andersen, thus delaying his swearing-in ceremony to late March 1963.
At the DFL convention, Keith ultimately outlasted Rolvaag after 30 hours and 20 rounds of balloting.
It was the first time in state history a sitting Minnesota governor had been dumped by his party at the endorsement stage.
Undeterred, Governor Rolvaag wisely took his case to the voters and routed Keith by 35.3 points, winning 66.3 percent in a six-candidate primary field that September.
However, Rolvaag could not overcome the GOP wave that took down five incumbent Democratic governors in the general election, losing by 5.6 points to attorney Harold LeVander.
The DFL responded in 1970 by rallying in unison behind their endorsed candidate Wendy Anderson who ran without opposition in the primary – the first and only time a DFLer has not faced a challenger in a primary race.
The party would have another high profile nomination battle during the 1982 midterms – this time with a better result.
Former governor Rudy Perpich made a second run for governor that cycle following his 7.1-point loss to Congressman Al Quie four years prior.
This time, however, Perpich – a pro-life Democrat – faced a bona fide opponent with three-term Attorney General Warren Spannaus also seeking the office.
Perpich opted to bypass the convention where the party endorsed Spannaus who had the backing of major DFL players, such as former Vice President Walter Mondale.
Unlike Rolvaag in 1966, however, Perpich did not have the power of incumbency and had alienated some DFLers by signing restrictions to abortion into law during his brief tenure as governor. Moreover, Perpich already had a failed general election bid on his record.
In the end, however, Perpich defeated Spannaus by 5.1 points which at that time shattered the mark for the most competitive gubernatorial primary in party history. [Prior to 1982, the closest primary the DFL had seen was former state Representative Chas Halsted's 14.3-point win against Minneapolis attorney Ray Moonan, winning 36 percent in a six-candidate field].
The 1998 convention in St. Cloud was expected to be full of drama – this being the cycle with the 'three sons' (Attorney General Skip Humphrey – son of Hubert, former state Senator Ted Mondale – son of Walter, and Hennepin County Attorney Mike Freeman – son of Orville) as well as former Auditor Mark Dayton and state Senators Doug Johnson and John Marty.
However, only Freeman stated he would abide by the endorsement.
After nearly 11 hours and 10 rounds of balloting, Freeman won the endorsement, defeating Humphrey 61 to 39 percent.
Senator Marty later dropped out of the race but the remaining five prominent DFLers continued their fight.
Humphrey won the nomination with just 37 percent of the vote, but that was nearly double the support received by Freeman (19 percent) with Johnson and Dayton just a few ticks behind in third and fourth place respectively.
Humphrey placed third in the general election – 8.9 points behind Reform Party nominee Jesse Ventura.
In 2010, just like in 1982 and 1998, prominent DFLers were eager to run for governor with a GOP incumbent opting not to seek reelection.
State Representative Margaret Anderson Kelliher defeated a slew of candidates seeking the party endorsement – ultimately beating Minneapolis Mayor R.T. Rybak on the 6th and final ballot with 56 percent.
Mark Dayton, however, did not seek the party's endorsement and his primary campaign resulted in the most closely-decided DFL nomination contest in party history as he eked out a 1.5-point win against Anderson Kelliher that August.
In 2018, Representative Murphy was able to secure her party's endorsement on the fifth ballot, reaching 58.9 percent.
Turnout is expected to be high for this year's primary with both major party gubernatorial endorsed candidates – Murphy and Republican Jeff Johnson – expected to face big hurdles to win their party's nomination.
Joining Murphy, Walz, and Swanson on August's DFL primary ballot are 2013 St. Paul mayoral candidate Tim Holden and perennial candidate Olé Savior.
Follow Smart Politics on Twitter.