A Brief History of New Mexico Women US House Nominees
A record four women were nominated by major parties to the U.S. House from New Mexico this cycle; female nominees have won 41 percent of such races in state history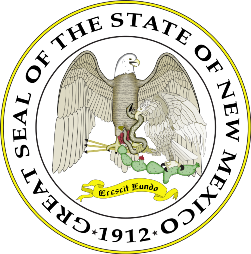 This is the fourth in a series of reports tracking women winning major party nominations to the House of Representatives in 2018. The first three reports featured Nebraska, Idaho, and Virginia.
Out West in Tuesday's primaries New Mexico saw history made with a record four women from major parties nominated to the U.S. House of Representatives out of the five slots not sought by an incumbent.
The net result is that the state will host two woman vs. woman matchups this November.
In the 1st Congressional District, former state party chair Deb Haaland will face former state representative and 2012 nominee Janice Arnold-Jones. Democrats are expected to easily hold this seat which is being exited by three-term congresswoman and 2018 gubernatorial nominee Michelle Lujan Grisham.
Meanwhile, in the 2nd CD, Democratic attorney Xochitl Torres Small is matched up against state Representative Yvette Herrell to fill the seat of Republican Congressman Steve Pearce who likewise won his party's gubernatorial nomination.
Four women nominees for the office is a new state record.
New Mexico Democrats and Republicans had collectively nominated three women to the office in one previous cycle – 2012 – when Lujan Grisham defeated Arnold-Jones in the 1st CD and activist Evelyn Erhard came up 18.2 points short of unseating Rep. Pearce in the 2nd.
Overall, 17 women have been nominated to the U.S. House by major parties a collective 26 times in New Mexico, notching victories in nine of the previous 22 bids prior to the 2018 cycle, or 40.9 percent.
The first woman to receive such a nomination was Republican suffragette and Santa Fe schools Superintendent Adelina Otero-Warren in 1922.
Otero-Warren was nominated to the state's at-large seat over freshman incumbent Nestor Montoya.
However, Otero-Warren's general election prospects were damaged when her second cousin – former Republican territorial Governor Miguel Otero revealed that she was not a widow as she had stated, but had instead divorced her husband of two years in 1910.
Otero-Warren was defeated that November by attorney and board of education president John Morrow by 8.8 points.
It would be nearly a quarter century until the next woman was nominated to the U.S. House from the state – but the outcome was different.
In 1946, rancher and state Superintendent of Public Instruction Georgia Lusk was one of two Democrats nominated to the state's two at-large seats. [Two at-large nominees from each party appeared on a single ballot in the state from 1942 through the 1958 cycle, with the top two candidates winning seats].
Lusk was the top vote-getter among the four candidates tallying 26.5 percent of the vote.
Lusk's tenure in the chamber was brief, however, as she placed third in the 1948 primary behind three-term Congressman Antonio Fernandez and former governor and Commissioner of Public Lands John Miles.
No woman from the state was nominated to the U.S. House for the next 17 cycles – a streak broken in 1982 when political scientist and former Los Alamos County Councilwoman Marjorie Bell Chambers was nominated to the newly created 3rd Congressional District.
Chambers defeated economist Dwayne Jordan by 7.6 points in the primary but lost to business consultant and former State Department official Bill Richardson by 29.1 points that November.
Each of the next three woman nominees would also fall short of victory during the next decade and a half:
1988 (3rd CD): Republican Cecilia Salazar was defeated by three-term Congressman Bill Richardson by 46.2 points
1990 (1st CD): Democratic Secretary of State Rebecca Vigil-Giron lost to freshman Steven Schiff by 40.4 points
1996 (2nd CD): Democratic consultant E. Shirley Baca was defeated by eight-term Republican Joe Skeen by 11.9 points
Baca also lost a rematch against Congressman Skeen in 1998 but earlier that cycle New Mexico elected its second woman to the nation's lower legislative chamber in a 1st CD special election caused by the death of Steven Schiff.
U.S. Air Force veteran and cabinet secretary of the New Mexico Children, Youth and Families Department Heather Wilson easily defeated state Senator William Davis in a four-candidate GOP primary to face state Senator Phil Maloof in the June 1998 special.
Wilson beat Maloof by 5.0 points – the first of her six consecutive victories in the district through the 2006 cycle. [In 2008, Wilson ran for the U.S. Senate but narrowly lost the GOP nomination to fellow delegation member Steve Pearce].
The state's first woman vs. woman matchup among major party nominees took place during Wilson's final U.S. House campaign in 2006 when she squared off against two-term Democratic Attorney General Patricia Madrid.
Wilson narrowly defeated Madrid despite facing strong Democratic headwinds that cycle, eking out a 0.4-point victory.
During Wilson's string of six victories, one fellow woman nominee fell short for the GOP: State Representative Lisa Lutz was crushed by freshman Democrat Tom Udall in 2000 by 34.4 points.
Following the aforementioned 2012 victory by Michelle Lujan Grisham over Janice Arnold-Jones and Evelyn Erhard's loss to Congressman Pearce that cycle, Lujan Grisham won two more terms in 2014 and 2016 with two other woman falling to defeat:
2014 (2nd CD): Democratic attorney Rocky Lara lost to Congressman Pearce by 28.9 points
2016 (2nd CD): Democrat and former General Motors executive Merrie Lee Soules also fell to Pearce by 25.5 points
In total, 26 of the 231 major party nominees in general and special elections to the U.S. House from New Mexico have been women since statehood in 1912 (11.3 percent).
Follow Smart Politics on Twitter.