Arizona Republicans Brace for Rare Competitive US Senate Primary
This decade has found the Arizona GOP in the midst of its most heavily contested nomination battles for the office in state history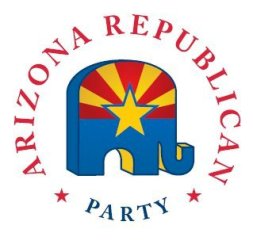 Two-term Republican Congresswoman Martha McSally is considered the frontrunner in next month's Arizona U.S. Senate primary, with the conservative base fractured between supporting former state senator and 2016 candidate Kelli Ward and controversial former Maricopa County Sheriff Joe Arpaio, who was famously pardoned by Donald Trump  nearly a year ago.
Even still, the three-candidate race is one of the last remaining high profile Republican primaries for the office left on the 2018 calendar (along with the Leah Vukmir vs. Kevin Nicholson race in Wisconsin).
After decades of largely churning out ho-hum primaries, the 2018 race continues a recent trend of Arizona Republicans serving up at least somewhat interesting nomination contests.
In 2010, John McCain received a challenge from a former six-term U.S. Representative (J.D. Hayworth) and set what at that time was the mark for the lowest support received in a primary by a sitting Arizona GOP senator with 56.3 percent.
Then, in 2016, Senator McCain received another bona fide challenger in the aforementioned Kelli Ward and broke his own record winning just 51.2 percent of the vote.
Add in Congressman Jeff Flake's victory against three opponents in 2012's primary and the 2018 race will be the fourth consecutive contested GOP primary – the longest stretch in party history. [Arizona Republicans had previously hosted back-to-back contested primaries three times: in 1916/1920, 1928/1932, and 1952/1956].
Since the first primary for the office in 1914, a total of 20 of 36 Republican U.S. Senate primaries in the state were mere coronations with just one candidate on the ballot: Don Hubbell (1914), Ralph Cameron (1926), Burt Clingan (1938), Fred Fickett (1944), Ward Powers (1946), Bruce Brockett (1950), Barry Goldwater (1958, 1968, 1974, 1980), Paul Fannin (1964, 1970), John McCain (1986, 1992, 1998, 2004), Keith DeGreen (1988), and Jon Kyl (1994, 2000, 2006).
In two other cycles, the GOP failed to place a candidate on the primary ballot: James McClintock won the nomination with a write-in campaign in 1922 and Phoenix miner J.E. Thompson was nominated by the party's state committee after the primary in late September 1934.
That leaves just 14 of 36 cycles during which the party served up a contested primary; only five of these had more than two candidates running for the nomination, including each of the last four cycles (1920, 2010, 2012, 2016, 2018).
And so, will the 2018 primary between McSally, Ward, and Arpaio result in the most closely decided GOP contest for the office in Arizona history?
That record was set during 1976's open seat race to replace retiring two-term Republican Senator Paul Fannin.
The party was seemingly optimistic about its chances to hold Fannin's seat as two of the state's three GOP U.S. Representatives gave up their seats to square off in the September primary: five-term Congressman Sam Steiger from the 3rd CD and two-term Representative John Conlan from the 4th.
Steiger prevailed by 5.0 points, only to lose the general election to Pima County attorney Dennis DeConcini by 10.7 points.
Only one other Arizona U.S. Senate Republican primary has been decided by single digits.
In 1920, former territorial delegate (1909-1912), U.S. Senate nominee (1912), and gubernatorial nominee (1914) Ralph Cameron faced three opponents in the primary including Yavapai County Chamber of Commerce President E.S. Clark and state engineer Thomas Maddock of Phoenix.
Cameron won by 5.8 points over Clark, due in part to the late entrance of Maddock (who received 19.4 percent) into the race.
Four other Republican primaries have been decided by less than 20 points:
1940: Phoenix attorney Irving Jennings defeated 1938 nominee Burt Clingan by 15.0 points
1962: State Senator Evan Mecham beat state party Chairman Stephen Shadegg by 18.0 points
1982: State Representative Pete Dunn defeated real estate developer Dean Sellers by 10.2 points
2016: Five-term U.S. Senator John McCain beat former state senator Kelli Ward by 11.3 points
Ward, McSally, and Arpaio are assured to all land in double-digits in 2018's three-candidate race – a feat only seen once before in an Arizona GOP U.S. Senate primary: the 2010 contest between McCain (56.4 percent), Hayworth (32.1 percent), and businessman Jim Deakin (11.7 percent).
The winner of the 2018 primary is slated to face Democratic frontrunner and three-term Congresswoman Kyrsten Sinema who faces token opposition in her primary from immigration attorney Deedra Abboud.
Follow Smart Politics on Twitter.