Rhode Island On the Verge of Impressive Non-Major Party Gubernatorial Streak
Independent Joe Trillo could make Rhode Island the first state in 75+ years to have non-major party gubernatorial candidates win 20+ percent in three consecutive cycles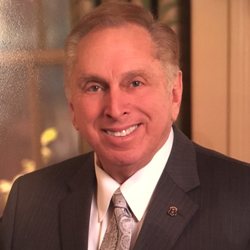 While Rhode Island holds one of the last primaries in the nation in 2018 (September 12th), the state should serve up some interesting battles at the top of the ticket in races for the Democratic and Republican gubernatorial nominations.
Incumbent Governor Gina Raimondo continues to endure underwater approval ratings and faces challenges from former Secretary of State Matt Brown and former state Representative Spencer Dickinson.
Meanwhile, on the Republican side of the ballot, Cranston Mayor and 2014 gubernatorial nominee Allan Fung is seeking another chance to win the governorship, but will have to first dispatch with House Minority Leader Patricia Morgan and former state Senator Giovanni Feroce in the primary.
Raimondo and Fung won their respective state party endorsements.
Waiting in the wings on Election Day, however, are at least two non-major party hopefuls whose candidacies will almost ensure that the winner of the gubernatorial race will emerge with a plurality for a third consecutive cycle: Moderate Party Chair Bill Gilbert and former Republican state legislator Joe Trillo, who is running as an independent.
Gilbert won 8.3 percent as the Moderate Party nominee for lieutenant governor in 2014 while fellow Moderate Robert Healey claimed 21.4 percent in the gubernatorial race.
Trillo, an early and strong advocate for Donald Trump during the 2016 presidential election, is expected to attract a substantial percentage of Trump supporters – thus complicating the chances of Republicans flipping the Democratic-held seat.
Trillo is already polling in the high teens and thus puts the Ocean State on a path to achieve a very rare feat in the annals of gubernatorial electoral history.
If Trillo reaches the 20 percent mark in November, Rhode Island will become just the fifth state since the turn of the 20th Century – and first state in more than 75 years – to have non-major party candidates for governor win at least 20 percent of the vote in three consecutive election cycles.
Prior to the aforementioned Healey's impressive 21 percent showing in 2014, former Republican U.S. Senator Lincoln Chafee won the governorship as an independent in 2010 with 36.1 percent.
Since 1900, 12 states have had non-major party gubernatorial candidates turn in back-to-back cycles with 20+ percent a total of 14 times, with four of these turning into streaks of three or more straight cycles.
In South Dakota's 1918 gubernatorial election, Mark Bates notched a second-place 26.1 percent finish as an independent (although he did secure the newly formed Non-Partisan League nomination). Republican incumbent Peter Norbeck won the race.
Bates ran again in 1920 under the Non-Partisan banner and placed second with 26.3 percent in an open seat race won by Lieutenant Governor William McMaster.
In 1922, Non-Partisan League nominee Alice Daly placed third with 26.2 percent as Governor McMaster was reelected.
A very long streak of bona fide non-major party candidacies began in Minnesota in 1918 and lasted 13 cycles through the Election of 1942. This streak included four consecutive victories by Farmer-Laborites in the 1930s and nine second-place finishes.
These candidates won more than 22 percent of the vote in each of these cycles and more than 30 percent in 12 of them:
1918: Farmer-Laborite farmer and hardware merchant David Evans (30.3 percent)
1920: Former Glenwood mayor and state representative Henrik Shipstead as an independent (35.9 percent)
1922: Farmer-Laborite and state Senator Magnus Johnson (43.1 percent)
1924: Farmer-Laborite Hennepin County Attorney Floyd Olson (43.8 percent)
1926: Former Farmer-Laborite U.S. Senator Magnus Johnson (38.1 percent)
1928: Former Republican U.S. Representative and Farmer-Laborite Ernest Lundeen (22.7 percent)
1930: Farmer-Laborite Floyd Olson (59.3 percent, won)
1932: Farmer-Laborite Governor Floyd Olson (50.6 percent, won)
1934: Farmer-Laborite Governor Floyd Olson (44.6 percent, won)
1936: Farmer-Laborite U.S. Senator Elmer Benson (60.7 percent, won)
1938: Farmer-Laborite Governor Elmer Benson (34.2 percent)
1940: Former Farmer-Laborite Governor Hjalmar Peterson (36.6 percent)
1942: Farmer-Laborite Hjalmar Peterson (37.8 percent)
Third-party and independent gubernatorial candidates also enjoyed notable success in Idaho during the 1920s as Republican nominees went unbeaten.
Former state senator and independent Sherman Fairchild won 20.1 percent in 1920, former-Democrat-turned-Progressive mining baron H.F. Samuels won 31.7 percent in 1922 and 39.0 percent in 1924, and Progressive state Representative W. Scott Hall received 28.4 percent in 1926.
The Progressive Party also recorded three victories and two second-place finishes during a five-cycle stretch in Wisconsin, home to 1924 Progressive presidential nominee Bob La Follette.
La Follette's son, Phillip Fox La Follette, won the governorship as a Progressive with plurality victories in 1934 (39.1 percent) and 1936 (46.4 percent) before losing at the ballot box by 19.4 points to Republican businessman Julius Heil with 36.0 percent.
Former Progressive Attorney General Orland Loomis then narrowly lost to Heil by 0.9 points during the Election of 1940 with 39.8 percent but defeated him by 13.2 points in a 1942 rematch with 49.7 percent.
However, Loomis passed away a month after Election Day and was not sworn into office.
Other two-cycle streaks with third-party or independent gubernatorial candidacies reaching the 20 percent mark since 1900 occurred in:
Massachusetts: Progressive Charles Bird in 1912 (26.4 percent) and 1913 (27.7 percent)
California: Progressive Hiram Johnson in 1914 (49.7 percent, won) and independent Theodore Bell in 1918 (36.5 percent)
Kansas: Independent John Brinkley in 1930 (29.5 percent, as a write-in candidate) and 1932 (30.6 percent)
Oregon: Independents Julius Meyer in 1930 (54.5 percent, won) and Peter Zimmerman in 1934 (31.6 percent)
Tennessee: Independent Lewis Pope in 1932 (27.1 percent) and 1934 (38.2 percent)
Tennessee: Independents James McCord in 1958 (31.5 percent) and William Anderson in 1962 (32.8 percent)
Utah: Merrill Cook as an independent in 1988 (21.1 percent) and the Independent Party of Utah nominee in 1992 (33.5 percent)
Maine: Independent Angus King in 1994 (35.4 percent, won) and 1998 (58.6 percent, won)
Maine: Independents Barbara Merrill in 2006 (21.6 percent) and Eliot Cutler in 2010 (36.4 percent)
In addition to Trillo and Gilbert, three other non-major party candidates are attempting to gather 1,000 valid signatures by July 16th to qualify for the general election ballot: independent physician Luis-Daniel Muñoz, independent Rebecca McLaughlin, and Anne Armstrong under the Compassion Party banner.
Follow Smart Politics on Twitter.