A Brief History of Georgia Gubernatorial Primary Runoff Collapses
Every first-place finisher who won more than 38 percent of the initial Georgia gubernatorial primary has been victorious in the runoff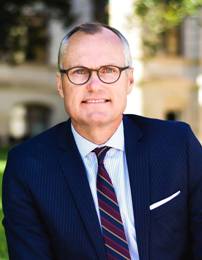 Lieutenant Governor Casey Cagle's (pictured) apparent struggle to retain the advantage he held over Georgia Secretary of State Brian Kemp following the state's GOP primary two months ago puts him at risk of becoming yet another first-place finisher in the initial Georgia gubernatorial primary to lose in the runoff.
But a Cagle loss on Tuesday would still be noteworthy in the annals of Peach State electoral politics.
A Smart Politics analysis finds that of the five previous Georgia Democratic and Republican gubernatorial candidates who led after the first round of voting but lost the runoff, none had amassed as much support as Cagle's 39.0 percent in the initial primary:
1926: Former Democratic Georgia House Speaker John Holder won 37.3 percent of the primary vote in a four-candidate field – 2.2 points more than former state Senator L.G. Hardman (35.1 percent). But Hardman won the runoff by 14.6 points with 57.3 percent. [Note: At this point in Georgia history the primary winner was determined by which candidate won a majority of 'county unit' votes].
1966: Democratic Governor Ellis Arnall won 29.4 percent in a six-candidate primary and advanced to the runoff against restaurant owner and former Atlanta mayoral candidate Lester Maddox, who trailed by 5.8 points with 23.8 percent. Maddox won the runoff by 8.6 points with 54.3 percent.
1974: Former Democratic Governor Lester Maddox won 36.3 percent in the primary in a state record 12-candidate field with longtime state Representative George Busbee 15.5 points back at 20.8 percent. Maddox gained less than four percentage points in the runoff (40.1 percent) and lost to Busbee (59.9 percent) by 19.8 points.
1982: Five-term Democratic Congressman Bo Ginn won 35.1 percent in the 10-candidate primary with nine-term state Representative Joe Frank Harris 10.3 points back in second (24.8 percent). Harris won the runoff by 10.0 points with 55.0 percent.
2010: Republican Secretary of State Karen Handel led the seven-candidate GOP primary field with 34.1 percent to run 11.2 points ahead of 10-term congressman Nathan Deal. Deal narrowly won the runoff by 0.4 points with 50.2 percent.
Of these five comeback runoff victories, only Busbee's 15.5-point deficit in the initial primary to Maddox in 1974 was larger than Kemp's 13.4-point deficit to Cagle in May.
In each of the other seven Georgia gubernatorial primary runoffs, the popular vote leader after the initial primary election was victorious in the runoff:
1920: Former Democratic U.S. Senator Thomas Hardwick (42.9 percent, initial primary) defeated former state Attorney General Clifford Walker (39.2 percent) with 55.3 percent in the runoff
1930: Democratic state House Speaker Richard Russell (27.3 percent) beat Secretary of State George Carswell (25.2 percent) with 67.9 percent in the runoff
1970: Former Democratic state Senator Jimmy Carter (48.9 percent) defeated former Governor Carl Sanders (37.8 percent) with 59.4 percent in the runoff
1974: Republican Macon Mayor Ronnie Thompson (41.0 percent) narrowly beat construction company owner Harold Dye (22.7 percent) with 50.6 percent in the runoff
1990: Democratic Lieutenant Governor Zell Miller (40.3 percent) easily defeated former Atlanta Mayor Andrew Young (28.8 percent) with 61.8 percent in the runoff
1994: Republican Businessman Guy Millner (47.9 percent) beat former Waycross Mayor John Knox (28.5 percent) with 59.4 percent in the runoff
1998: Democratic state Representative Roy Barnes (49.2 percent) crushed Secretary of State Lewis Massey (27.9 percent) with 82.9 percent in the runoff
Russell is the only runoff winner who placed first in the initial primary with less than 40 percent of the vote. A Cagle victory would make him the second.
Overall, just two of the aforementioned 12 runoffs for the office were competitive – decided by less than 10 points. Both of these were on the GOP side: Thompson's 1.2-point victory over Dye in 1974 and Deal's 0.4-point win over Handel in 2010.
Follow Smart Politics on Twitter.