Diane Black Loses Big, But Sets GOP Record
The U.S. Representative now owns the mark for the best showing by a Republican woman running for governor of Tennessee – although her competition is sparse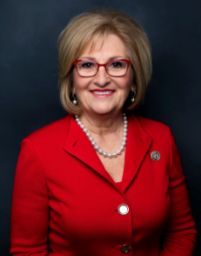 Over the last several weeks, Tennessee U.S. Representative Diane Black saw her apparent advantage in the race for the GOP's gubernatorial nomination evaporate and eventually result in a distant third place finish behind businessman Bill Lee and former state commissioner Randy Boyd.
This cycle, Black and fellow Republican candidate and state House Speaker Beth Harwell were just the second and third women to appear on their party's gubernatorial primary ballot in Tennessee history.
Rep. Black now holds the high water mark with the 23.0 percent she received on Primary Day while Harwell's 15.3 percent more than doubled the support garnered by the first woman to run for the GOP nomination. In 1998, real estate saleswoman Shirley Beck-Vosse won 7.5 percent in a two-candidate race against Governor Don Sundquist.
On Thursday, Black fell 13.8 points shy of being the first woman nominated by a major party to the office of governor in the Volunteer State.
The most support for a woman running for governor from either party in Tennessee came in 1982 when Democratic state Senator Anna Belle Clement O'Brien placed second out of nine candidates with 40.0 percent – 10.1 points behind Knoxville Mayor Randy Tyree.
Clement O'Brien was the sister of former three-term Governor Frank Clement.
Only one other female Democratic candidate has reached double-digits in a primary for governor over the decades: in 1986, state Public Service Commissioner and 1978 U.S. Senate nominee Jane Eskind won 30.5 percent during her 12.0-point loss to state House Speaker Ned McWherter.
It would not be until the 15th primary for the office in state history that the first woman landed on a primary ballot for governor in Tennessee.
Leah Richardson – a Memphis housewife who gave birth to her fifth child the month before the August 1946 election – placed last out of four candidates with 0.7 percent in a contest won by Governor James McCord.
More than two decades would pass with only men running for governor during the next seven primaries.
In 1970, former state Senator Mary Anderson entered the open seat race which featured six candidates including attorney, businessman, and eventual nominee John Jay Hooker.
Anderson placed fourth with 4.9 percent.
Other women to seek the Democratic gubernatorial nomination over the last few decades include:
1982: Retired Tennessee State University professor Virginia Nyabongo placed eighth of nine candidates with 0.9 percent in a race won by Knoxville Mayor Randy Tyree
1994: Nyabongo placed eighth out of 10 candidates in her second gubernatorial campaign and won 1.0 percent in a primary won by Nashville Mayor Phil Bredesen
1998: Ford Glass plant worker Sherry Wittenberg won 9.7 percent and a third place finish in a seven-candidate field won by 1970 gubernatorial nominee John Jay Hooker
1998: Nyabongo, in her third and final gubernatorial campaign, won 4.1 percent – good for sixth place
2018: Retired health care worker Mezianne Vale Payne won 5.5 percent and placed last out of three candidates with former Nashville Mayor Karl Dean easily winning the Democratic nomination
Down the ballot, Black's congressional delegation colleague Marsha Blackburn won the GOP nomination for U.S. Senator last week to become the first woman to win a major party nomination to the U.S. Senate from Tennessee in 40 years.
Follow Smart Politics on Twitter.