How Often Do Seats Flip in Rematches of US House Special Elections?
Over the last 50 years, 41 losing nominees in special elections landed a rematch in the subsequent general – only six were victorious and just two since 1981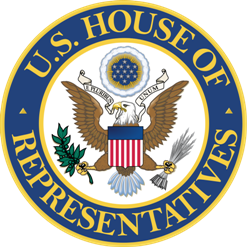 Buoyed by a string of overachieving closely-decided losses, several failed Democratic nominees in U.S. House special elections this cycle are gearing up for rematches this November.
All told, four of the eight losing Democratic nominees are already on the autumn ballot – three of whom nearly recorded major upsets:
KS-04: Wichita attorney and U.S. Army veteran James Thompson who lost to Ron Estes by 6.2 points in April 2017
SC-05: Political novice and financial adviser Archie Parnell who fell 3.1 points shy of beating Ralph Norman in June 2017
TX-27: Former congressional staffer Eric Holguin – nominated in May to take on special election winner Michael Cloud who beat the Democrat by 22.8 points in June of this year
OH-12: Franklin County Recorder Danny O'Connor who currently trails state Senator Troy Balderson by 0.8 points with ballots still yet to be counted from last week's special
Additionally, Democratic physician Hiral Tipirneni will find out if she is nominated to take on (likely GOP nominee) Congresswoman Debbie Lesko in Arizona's 8th CD primary in two weeks. Lesko defeated Tipirneni by just 4.7 points last April.
If Tipirneni and Lesko are nominated, these five rematches will be the most general election matchups between the top-two special election finishers in a single cycle over the last half-century.
The 1974, 1980, 1998, and 2008 cycles each hosted four such rematches between special election candidates in November.
But how often do these second chances pay off?
Smart Politics reviewed the 209 U.S. House special elections conducted from 1968 through 2016 and found that 173 of them were not held simultaneously with a November general election. Of these 173 specials, the nominees in 41 of them squared off again in the subsequent general election.
[Note: Smart Politics tallied contests in which the winner of the special faced either the second-place finisher in the special or, if the second-place finisher was a third party or independent candidate who did not run in the general, then another major party nominee who was on the ballot in both elections].
In just six of these 41 rematches was the loser of the special election able to knock the recently elected freshman U.S. Representative out of office, and in just two of the last 29 rematches since 1981.
The most recent candidate to accomplish this feat did so under unique circumstances in 2010.
In May 2010, Honolulu City Councilman and former GOP state Senator Charles Djou was elected with a plurality 39.7 percent in a jungle special that saw high profile state Senator Colleen Hanabusa and former Congressman Ed Case split the Democratic vote – winning 58.8 percent combined.
Without Case on the ballot that November, Hanabusa was able to unseat Djou by 6.5 points.
Since Hanabusa vs. Djou II eight years ago, there have been only two other rematches following specials, neither of which were competitive: Democrat Burton Le Flore vs. Republican Congressman Bradley Byrne in Alabama's 1st CD (2013/2014) and Democrat April Freeman vs. GOP U.S. Representative Curt Clawson in Florida's 19th CD (2014).
Prior to Hanabusa's victory, it had been 16 years since the last time a losing candidate in the special won the general election rematch.
After long-serving congressman Les Aspin resigned from Wisconsin's 1st CD to become Secretary of Defense under Bill Clinton in 1993, Democrats held the seat that May when state Assemblyman Peter Barca eked out a 0.6-point win against developer Mark Neumann.
Neumann needed every bit of the Republican wave 17 months later when he defeated the freshman incumbent by 0.7 points.
During the 35+-year stretch between 1981 and 2016, the wins by Neumann and Hanabusa were the only instances of rematch wins by special election losers out of 29 opportunities.
The remaining four rematch victories by losing nominees in special elections since 1968 were recorded by:
1974, OH-01: Republican Cincinnati City Councilman Willis Gradison defeated freshman Tom Luken by 1.9 points eight months after losing to him by 3.8 points in March's special
1976, TX-22: Democratic state Senator Bob Gammage defeated Ron Paul by 0.1 point following his 12.3-point loss in April of that year. [Paul would win the third meeting between the two candidates by 1.1 points in 1978].
1980, PA-11: Republican Congressional committee director James Nelligan beat Congressman Raphael Musto by 3.8 points after his 3.9-point loss in April
1980, WV-03: Republican banker David Staton knocked freshman John Hutchinson out of office with a 5.4 point win after losing by 7.6 points earlier that June
To be sure, just because candidates get close to winning a special election by no means gives them even odds in the rematch.
Since 1968, 22 of the 41 rematches were in districts that were decided by single digits in the initial special election.
The winner of the special election increased his or her margin of victory in the subsequent general election 14 out of 22 times and was victorious in 17 of these races.
Follow Smart Politics on Twitter.