Liz Cheney Extends Wyoming At-Large Congressional Renomination Streak to 20
It has been 50 years since the last and only time a Cowboy State U.S. Representative lost a primary campaign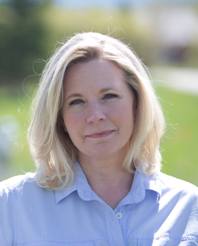 In the Republican primary on Tuesday for Wyoming's at-large U.S. House seat, freshman Liz Cheney easily defeated her two challengers – oil field worker Blake Stanley of Cheyenne and cowboy Rod Miller.
Cheney was renominated with 68 percent of the vote with Miller taking 20 percent and Stanley 12 percent.
The victory marked the 20th consecutive successful renomination bid by a sitting Wyoming U.S. Representative dating back to Democrat Teno Roncalio in 1972.
Overall, Wyoming U.S. Representatives seeking reelection have now won 50 of 51 renomination bids since statehood.
The only sitting member of the nation's lower legislative chamber from the Cowboy State to lose his or her party's nomination was GOPer William Henry Harrison in 1968.
Harrison, a direct descendant of Presidents William Henry Harrison and Benjamin Harrison, had served five terms in the U.S. House across three interrupted stints from 1951-1955, 1961-1965, and 1967-1969 but lost the 1968 Republican primary to geologist and former RNC executive committee member John Wold.
Wold defeated Rep. Harrison by 2.2 points in a five-candidate race with a plurality 49.2 percent.
Since Harrison's loss, incumbents from the nation's lower legislative chamber have rattled off 20 consecutive victories in Wyoming:
Democrat Teno Roncalio: 1972, 1974, 1976
Republican Dick Cheney: 1980, 1982, 1984, 1986, 1988
Republican Craig Thomas: 1990, 1992
Republican Barbara Cubin: 1996, 1998, 2000, 2002, 2004, 2006
Republican Cynthia Lummis: 2010, 2012, 2014
Republican Liz Cheney: 2018
Each of these primary wins came rather easily – each decided by at least 20 points.
Harrison is not the only Wyoming U.S. Representative who did not leave office on his own terms, however.
Over the decades, incumbents were defeated in the general election seven times: Republican Clarence Clark (1892), Democrat Henry Coffeen (1894), Republican Frank Mondell (1896, in his first stint), Democrat Paul Greever (1938), Republican Frank Horton (1940), Democrat John McIntyre (1942), and William Harrison (1964, in his second stint).
Nine representatives chose not to seek renomination and ran for or were appointed to another political office: Republican Charles Winter (ran for senate in 1928), Republican Vincent Carter (ran for senate in 1934), Republican Frank Barrett (elected governor in 1950), William Harrison (ran for senate in 1954), Republican Edwin Thomson (elected to the senate in 1960), Democrat Teno Roncalio (ran for senate during his first stint in 1966), Republican John Wold (ran for senate in 1970), Republican Dick Cheney (appointed U.S. Secretary of Defense in 1989), and Republican Craig Thomas (elected to the senate in 1994).
Wyoming at-large U.S. Representatives have chosen not to seek reelection or another office just four times: Democrat John Osborne in 1898, Democrat Teno Roncalio in 1978 (during his second stint), Republican Barbara Cubin in 2008, and Republican Cynthia Lummis in 2016.
Wyoming, which has the best track record of electing women to the U.S. House in the nation in recent decades, is poised to elect a woman to congress for the 13th consecutive cycle.
Cheney will be opposed on the November ballot by Democratic geologist Greg Hunter.
Follow Smart Politics on Twitter.